3

Love Ain't Easy

Completed!

by AnneTOP
116 subscribers | 12581 views | Updated | Created
Tags choiseunghyun skydragon topbom ygfamily aliencouple springtempo 2ne1bigbang | Report Content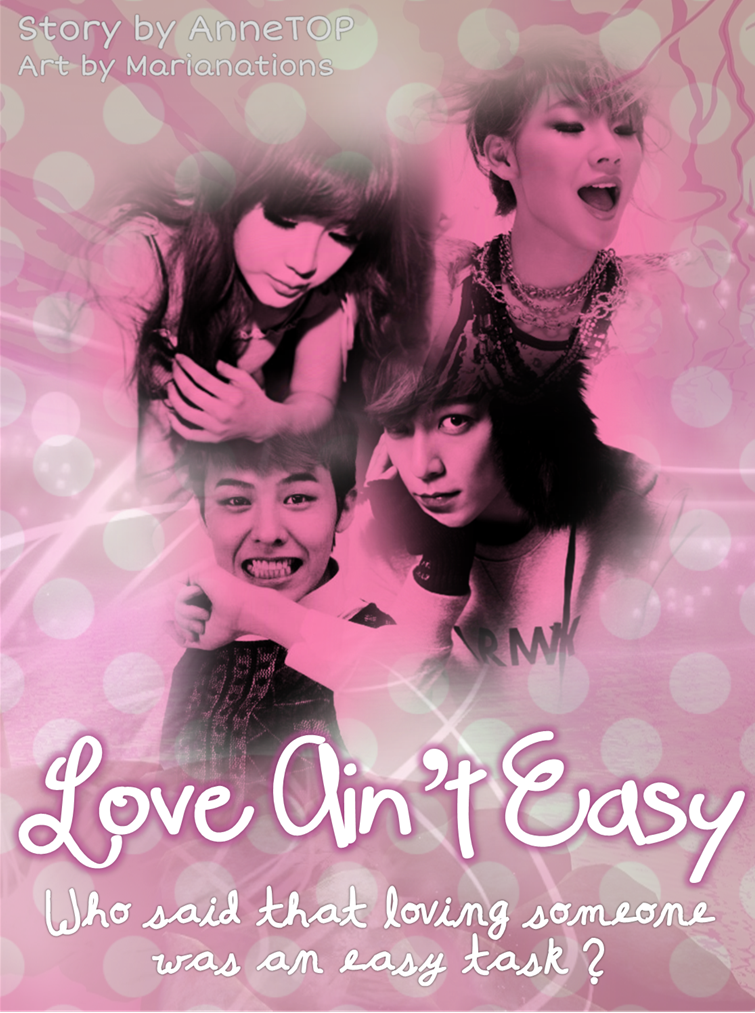 Description
Park Bom Lee
A YGE trainee who ditched her university life to follow her dreams. Little did she know, entering YGE will make her experience all the things that she never gone through before. She thought achieving her dreams would make her the happiest person alive. But she learned that fame is just the bonus part in that. Meeting new people. Creating new memories. Having the most wonderful friends ever and meeting HIM.
For her love is always patient; love is always kind; love is never envious or arrogant with pride.
Nor is she conceited,
She's every boys dream.
But she got her eyes to only one.
She can endure everything.
Pain.
Heartaches.
Insensitivity.
But till when?
Choi Seung Hyun
From the moment he stepped on YGE he got his eyes focused to one thing.
He is a happy-go-lucky guy. He does everything what his mind tells him. He makes conclusion to himself and thinks over things. He can overcome things easily and decide in an instant. He likes girls and girls loves him. But he makes sure that only one girl is on his heart.
He's not afraid of anything.
Okay, maybe just one thing.
Losing HER.
Kwon Ji Yong
The leader; the fashionista; the chick magnet; the chick boy; and the heartbreaker. Everyone falls for his charms. Every words he said and every moves he make girls throw themselves at him.
Well, almost.
His charms has no effect when it comes to this girl, the girl that he really loves.
Will he have the courage to admit it?
Or will he just continue to joke around her?
Lee Chae Rin
The badass leader; the fashionista; the baby girl. Admit it or not, she knew she's the closest girl to him outside his family. She knows him very well, every move he do, every facial expression, and every girl that he dated. It hurts her that he only jokes around her. He's never getting serious.
He loves him,
he loves every girl,
and every girl loves him.
So where should be their story?
Is there even a story for them?
Foreword
Annyeong! This is my first fanfic. I got my inspiration from the song Dancing on My Own. Whenever I hear that song I have this specfic scene plays on my mind :) So that's why I decided to start writing this fanfic. TOPBOM are my primary characters :3 So inlove with the both of them.
Also my second couple here is SKYDRAGON ♥
I hope you'll like it and subscribe to the story. And please tell me if you're bored or anything so that I can fix what's wrong :)
You're comments will be highly appreciated.
Thank you so much :3
PS: The first few chapters are the beginning  only :3 Please bear the boredom in  it :) THANK YOU ♥
KURIGO, I had this story reviewed, so here it is :))
http://www.asianfanfics.com/story/view/229167/4/fire-ice-review-shop-open-hiring-reviewshop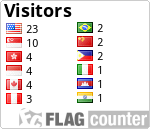 Tweet
^ Back to Top