Four Seasons.
by charred
32 subscribers | 1670 views | Updated | Created
Tags anime hara junhyung supernatural junhara | Report Content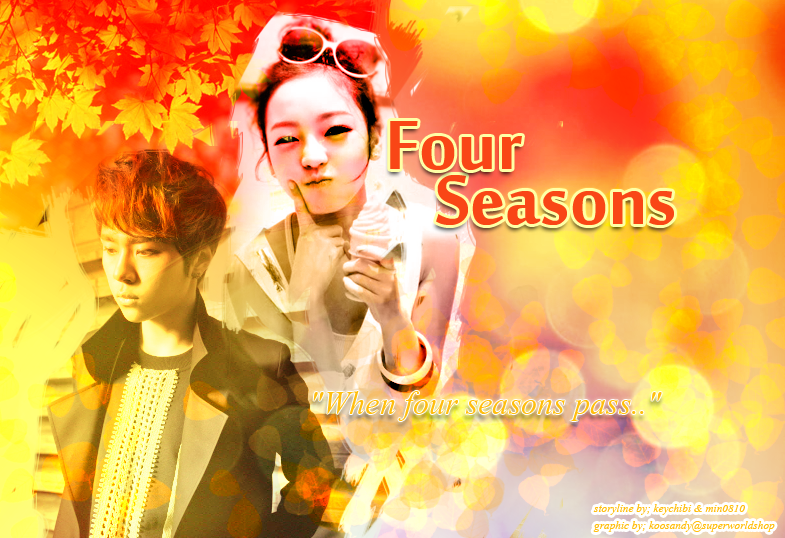 Characters
Junhyung, Hara, Dara, IU, many more.
Description
Hara is sweet and perky girl, but also extremely naive about the world around her. She has a "mission", which is to fill a mysterious bottle of hers with the suffering from people's hearts so her wish to go a certain place that she desires to go can be granted. However, she must not fall in love with a particular boy she works with and whose heart she must heal.
HEY! keychibi here, and this is gonna be my second fanfic after Similar Yet Different. I'll try to finish that before starting this, so please wait! :)
Got this idea while watching kobato. an anime. There might be some similarities, since i was inspired by that anime. :)
ALL CREDITS GO TO CLAMP!
-------------- 
This fanfic might contain a lot of characters, but the mains will be Junhyung and Hara. :)
If you wanna request characters, comment down there and suscribe! :D
--------------
Ooh, more posters! Thanks to super world shop and my lovely Min0810!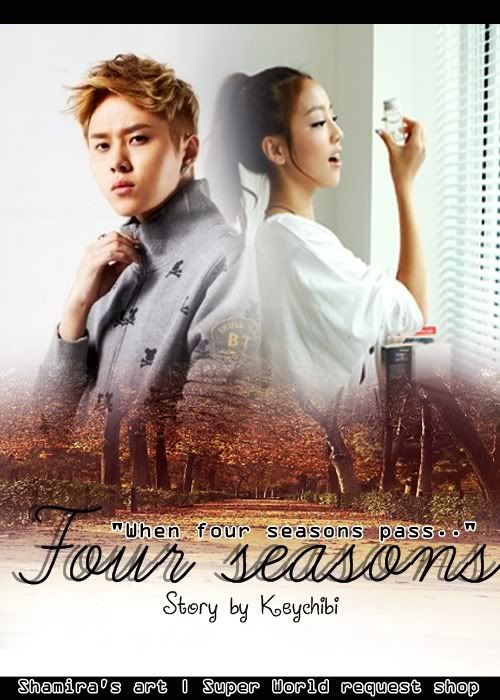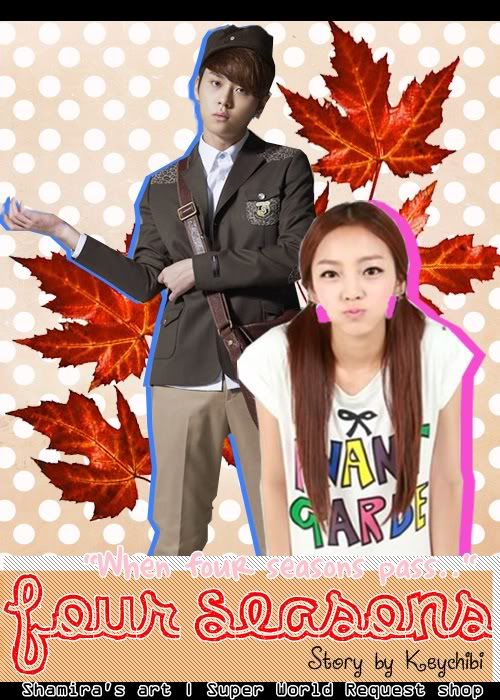 If you're a fan of rookie group MYNAME, maybe you'll like Min0810's fanfic, Message! Click the link to go to her story! :D
http://www.asianfanfics.com/story/view/98010/message-you-mynameband-chaejin-seyong
Foreword
"Why are you here in this world?"
"To fulfill my wish."
"What is your wish?"
"To be able to go to the place that I want to."
"And what must you do?"
"I must heal hearts."
Tweet
^ Back to Top