167

☠x The Noona Hater x☠

by dubumints
978 subscribers | 32273 views | Updated | Created
Tags crackfic onew shinee taemin exo kai sillylovestory | Report Content

Characters
Lee Taemin, SHINee, Aya Toma [OC], Gong Chan Shik | [+cameos]
Description
You're on Taemin's hit hatelist.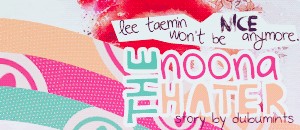 Club: The Noona Hater
Type of Club: Romantic Comedy/Crackfic
Membership Requirements: Must be 13 years old and above. Must be a Lee Taemin lover. Must NOT be a noona. (but hey, no one can stop us noonas. (; )
Other Antis: SHINee, Aya Toma (OC), And other Kpop Idols.
AUTHOR'S NOTE:
Hey guys. This is my second fic.
This is a mini fic though.
And revolves around one of my favorite boys ever--LEE TAEMIN.
WARNING:
This is a lighthearted, quite shallow and an incredibly random fic. The author wrote this in a very, very bored state and therefore, the end results may be offending to some of the readers who dislikes shallow + randomness (too much of it.) in almost every chapter. So if you guys can't handle the stupidity of it, then it's totally okay if you just press the X button now and eliminate this tab or window. Thank you. (:
Also, this fic will not be as cheesy as my Onew fic. XD
Grammar and punctuation was not taken seriously while making this fic, so expect mistakes.
English isn't my first language, so pardon me for the errors you'll meet along the way.
main poster && background image:
kickthetable@ Serious Kicking!
poster makers
jaedrug; SaraPresent; angela
banner by
tokkiberry
foreword image by:
blingblingforever
HateBoard (SUPER COOL POSTERS~)
courtesy of jaedrug unnie♥ | K-POP ROCKS @ pandromeda |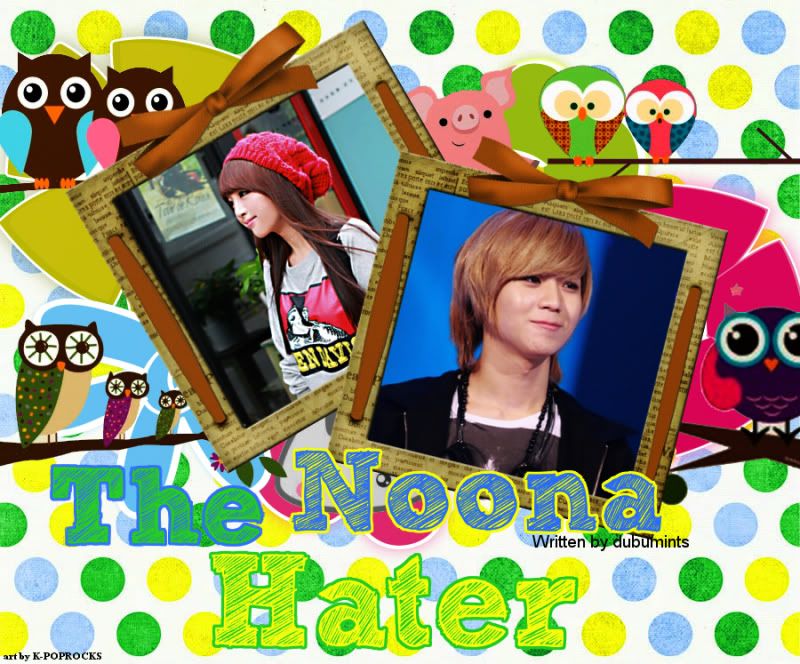 angela@ tokkiberry|   SaraPresent @ Poster Request Shop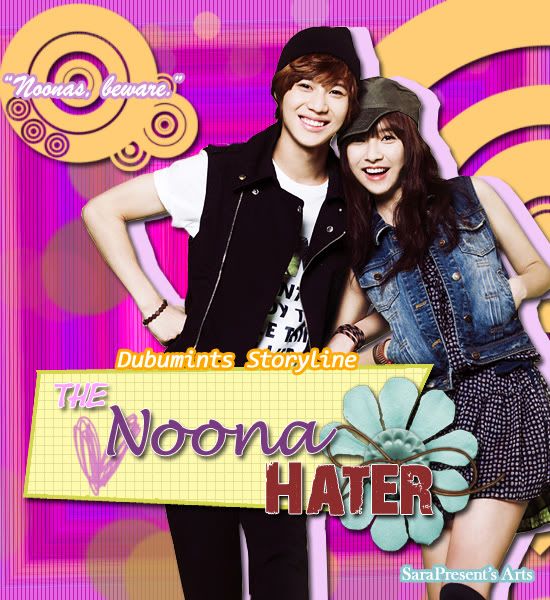 ---
DISCLAIMER:
I do not own Lee Taemin (maybe in the future, rofl.), SHINee, and the Kpop idols. All the other stuffs in this fic are mine unless otherwise stated.
Please do not plagarise, post as your own (in other words, stealing), or redistribute.
Or I'm telling Taemin. Hmpf.
Foreword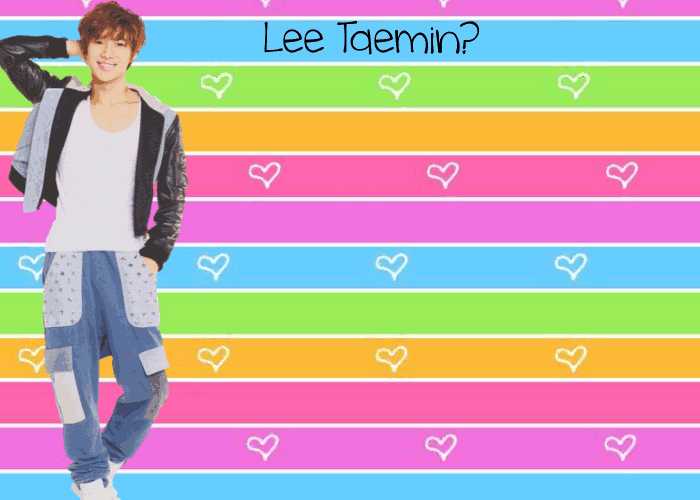 Tweet
^ Back to Top