Coming Back To You || Chaennie
Description
Where Jennie and Chaeyoung are past lovers and fate brings them back together.
During her high-school days, the academic parents of Jennie Kim decided to let their daughter attend an exchange program in Australia to enhance her English and explore new cultures of the world. During her time in the country – she meets Park Chaeyoung who she hopelessly falls in love with.
The two share a romantic relationship until Jennie is beat up with the devastating news that she is due to be engaged to the next successor of one of South Korea's biggest corporations – which forced the girl to return to her home country to meet her future husband.
Jennie and Chaeyoung's was like a dream. The dream was too perfect and reality was too harsh. The heart break the two underwent was hounding and left a dwell on Jennie for the next years to come.
Yet – six years later when Jennie Kim finally had her head down with her fashion business and making very good tracks with her husband ,Park Chaeyoung comes back into her life and is about to get married to her husband's childhood best friend, Park Chanyeol.
Was the romance they both shared that one time strong enough to bring them back together for the rest of their life?
START DATE: [07/06/2020]
END DATE; 
2020 . 
Foreword
Jennie Kim
Age: 24
Job: Model and CEO to Jentle Home fashion corporation
Daughter to one of Korea's biggest businessmen.
Loves dumplings and her two dogs Kai and Kuma
Married to Kim Jongin
Kept the secret of dating Chaeyoung behind her parents' back.
Her best friend is Kim Jisoo and Bae Irene
Instagram model
Park Chaeyoung
Age: 23/24
Job: Model and music composer / vocalist. Works alongside her fiance's company.
Loves playing her guitar, singing and eating food.
Engaged to Park Chanyeol
Has an older sister called Alice
Her best friend is Lalisa Manoban
From Australia but eventually moves over to Korea
Jennie's ex girlfriend
Lalisa Manoban
Age: 23
Job: Internationally acclaimed dancer. Owns her own dance studio 'LiliStudios' which has grown to be one of South Korea's biggest dance companies.
Loves photography, dance and sleep.
Best friends with Chaeyoung
Originally from Thailand and moved over to Australia during high-school. She then moved to Korea for university and has been located there since.
In a romantic relationship with Kim Jisoo.
Kim Jisoo
Age:25
Job: Aspiring actress and model and currently filming her new hit Korean Drama.
Jennie's best friend.
She loves Pikachu and reading books.
In a romantic relationship with Lalisa Manoban.
Initially has 0 idea that Jennie and Lisa in fact know another.
Kim Jongin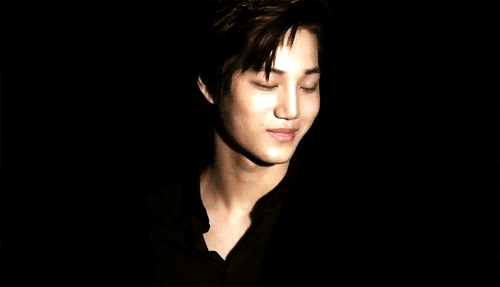 Age: 26
Job: CEO / Chairman of one of Korea's largest worldwide incorporations
Married to Jennie Kim and is madly in love with her.
Has 0 idea about Jennie's past love with Park Chaeyoung
Dances in his free time
Best friends with Park Chanyeol
Park Chanyeol
Age: 26
Job: Owner of an uprising music and talent company in Korea.
Engaged to Park Chaeyoung and have been dating her for the past 2 years
Was the reason that Chaeyoung moved over to Korea in the first place
He loves music and plays guitar as a hobby
Has suspicions over the unnecessary tension between Jennie and Chaeyoung but doesn't act up on it
hope you all enjoy! don't forget to comment/ upvote. it means a lot! <3 
.