Please log in to read further chapters
Description
Kim Jongin & Choi Seyeon
He might be Prince Jongin to the rest of the world, but when he is with his friends he can be only Kim Jongin, mischievous guy who is helplessy in love with Choi Seyeon. They couldn't be separated from each other that the moment both became barely legal to fill out the marriage form, they literally ran to the nearest City Hall while dragging their friends to be their witnesses.
"Parental consent? I'll be damned! I will deal with thy father after thee became my wife!"
"You do know my father works in the Navy right?"
Oh Sehun
He might not say much, but that doesn't mean that he doesn't care. He was wrong when thought there is only one way to achieve his goal. As a new and better opportunity arises, he has to consider a desicion he thought he would never make.
"As long as someone has willpower, they can do whatever they want."
Shim Daeun
When other girls' role model is Princess Diana, Daeun's is Choe Sanghun, who won Putlitzer Prize for uncovering the massacre of civillians by soldiers. Since she was a little girl, she always knew when she grew up she will always have her recording device on her right hand and trusty notepad on her left hand.
"This is the 21st century, this is the time for women to run the world"
Do Kyungsoo
Kyungsoo might not been the top of the class, but he always works hard and achieve his goals, no matter what the obstacle is. So when winning a certain someone's heart is not as easy as he thought it would be, he damn well will accept the challenge.
"I think you forgot who I am my wee pearl. I am Do Kyungsoo and i always get what i want"
Ha Jinjoo
There is not a single desicion in her life that Jinjoo made by herself. It is not only because her parents always have an idea of what she should do next, but she never really have her own desire for anything. The only time that she actually have one, is just not what her parents have expected.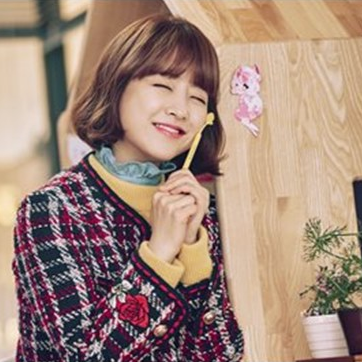 "It's not that I can't not obey my parents, but they never really decided anything bad, why should I go against their wishes?"
Foreword
After almost 10 years, i have decided that this story is such a waste to only be kept in my OneDrive.
Thank you for reading this story! (:
Lovely poster and background made by ahemtimothy on Ice Cream Graphic Shop!
Truly Yours
Deanna Roselvette
Disclaimer: This story is fictional, all characters, organisations, and events are unrelated to historical events.