Week 1: Target Practice
Nana's Private War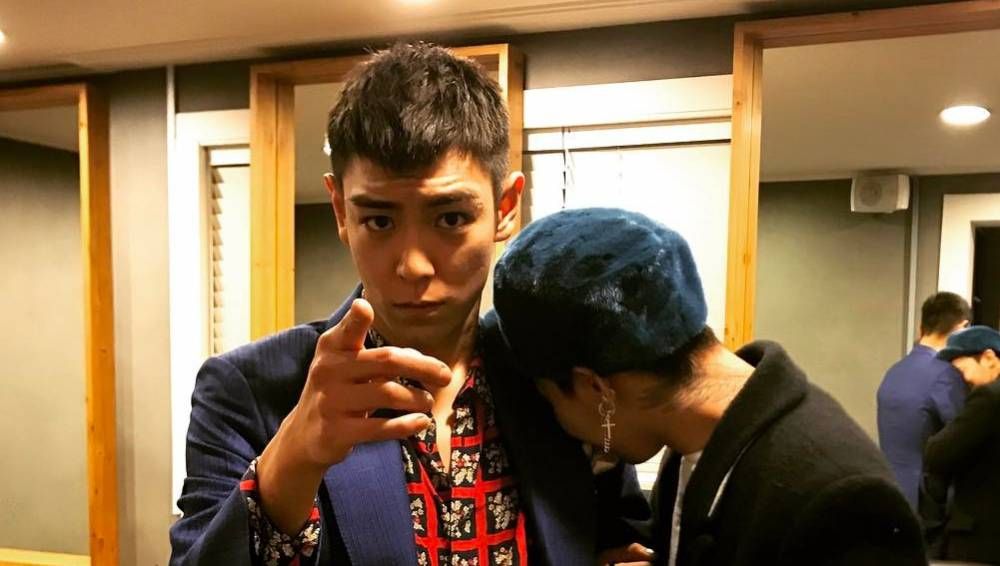 Second Lieutenant Im Ji Nah pushed a bullet down the magazine.  She pulled the bolt forward and closed it.  
"Who is game?"  She asked as drill sergeant saluted her. 
Second Lieutenant Im Ji Nah inspected the new recruits.  Kwon Ji Jong's beret was in skewed disarray and he wore the most perfect black eyeliner since makeup artistry school.  He looked as if he stepped off the stage at Ingikayo.  Next to him, Dong Yong Bae stood at ease.  He wore a silver cross instead of dog tags and three buttons of his shirt were still ed.    At his side was Lee Seunghyun, who looked as if a professional hair dresser spiked up his hair.   How was he able to smuggle gel into the training camp?  She simply couldn't figure this one out.   Hiding behind Lee Seunghyun, stood Kang Daesung, the baby-face angel of the group.  His hands appeared clammy and beads of sweat dropped from his forehead.  Was she making him nervous?   Second Lieutenant Im Jin Nah stepped in front of Choi Seunghyun.  Her first love's face appeared gaunt and thin.  She thought that he needed to eat more and that maybe he could coax the cook to serve him more kimchi in the cafeteria line.  His gaze turned towards the ground.  Why was he acting like a loser?  She walked towards the end of the squad line and bumped into her donsaeng Park Chanyeol wearing polished black boots.
"I'm game,"  he answered as he took the rifle by the side and swiftly loaded it.  He then shot the target in the bullseye.
"It's your turn Recruit Kwon Ji Jong,"  drill sergeant Ma Soo Hwa commanded.  Second Lieutenant Im Ji Nah hired her for the job since she was one mean dormitory director.  She could help her shape these boys into men.
Kwon Ji Jong wrapped a black surgical mask around his mouth.  With leather gloved hands, he raised the rifle to load it.
"Recruit Kwon Ji Jong-isshi Why are you wearing a mask?  Are you a surgeon?  Is this an operating room or a training camp?"  The drill sergeant asked.
"This is a training camp, ma'am."
"There are no special preferences here— I don't care if you're  Big Bang, One Direction or Song Joon Ki— This is a training camp.  Take off that mask."
"I can't, drill sergeant Ma.  I can't do it.  I'm afraid,"  he answered.  
Drill Sergeant Ma snickered.  
"What are you afraid of Recruit Kwon Ji Jong? "  Second Lieutenant Im Ji Nah asked softly.
"I'm afraid of germs, Nana."
"Give me thirty pushups on one hand now.  It's Second Lieutenant Im Ji Nah not Nana."
Kwon Ji Jong accepted his punishment with ease.  He then took the rifle, aimed and shot near the outer center of the target.  
"Nice shot,"  Choi Seunghyun called out.
"Do you want to do pushups too?" 
"No, Second Lieutenant,"  Choi Seunghyun answered with a salute.   He winked his eye. 
What a flirt!  Second Lieutenant Im Ji Nah flipped back her hair.  He wasn't wearing his wedding ring.  She must find a way to escape his charm—the quicker, the better.
"Not too fast.  It's Recruit Dong Yong Bae's turn,"  she said with a glare.  
Dong Yong Bae  buttoned his shirt up and rolled up his sleeves revealing multicolored ink tattoos.  He picked up the rifle, swiftly loaded it and shot near the center.
"Hey, you are a better shot than me,"  Kwon Ji Jong complained.
"I've always been better at darts and poki stick games.  It would help if you took the mask off."
"Very funny," Kwon Ji Jong answered.
"Fifty pushups— both of you, now."
Both dropped down fifty and finished breathless.    
"Too fast to live, too young to die,"  Kwon Ji Jong mumbled.
"It's your turn now, Recruit Choi Seunghyun,"  the second lieutenant said handing him the rifle.  His hands stumbled as he opened the breach.  Second Lieutenant Im Ji-Nah stood behind him, held the gun and with her hand on top of his moved the lever handle upwards and the bolt back.  His hands trembled.  She sensed a fear not nervousness with her touch.
"I'm not supposed to handle a rifle.  I'm going to be in the band as a policeman."  
"This is basic training camp.  All soldiers must carry rifles to protect our country,"  she replied as she showed him how to push the bullet down the magazine.
"I don't believe in war.  I rather make music,"  he said as he cradled the front of the guard and  pointed the gun towards the target.  His body shook.  He aimed and shot it outside the third open target circle.  
"It's
Thank you!