Description
Kim Hyejung was on her way back home after school. Suddenly she heard a whimpering sound that come from an alley she was passing by. There she saw a group of kids picking on something... or is it someone? She came for help. 
Then, she found this cute fluffy white puppy. And she named him Soo without knowing why. From the first day she met Soo, everyday were happiness for her and her mom. But then, some incident happen and that is when she knew the real Soo is not just a dog, but also a human — a very handsome, adorable guy to be exact. 
Let me remind you, Kim Hyejung is a girl who can't resist cute things. So, what will be her reaction when she found out the real Soo? Will there be a love story between them?
 Let's find it out in the story~
"I only   bark for your call, love."
MEET THE CHARACTERS:
Kim Hyejung
A beautiful girl who likes to help a lot. 

Rich but didn't like to show off

Can't resist cute things.

Very friendly.

Loves to play with Soo and also Kyungsoo
​​
Soo/Kyungsoo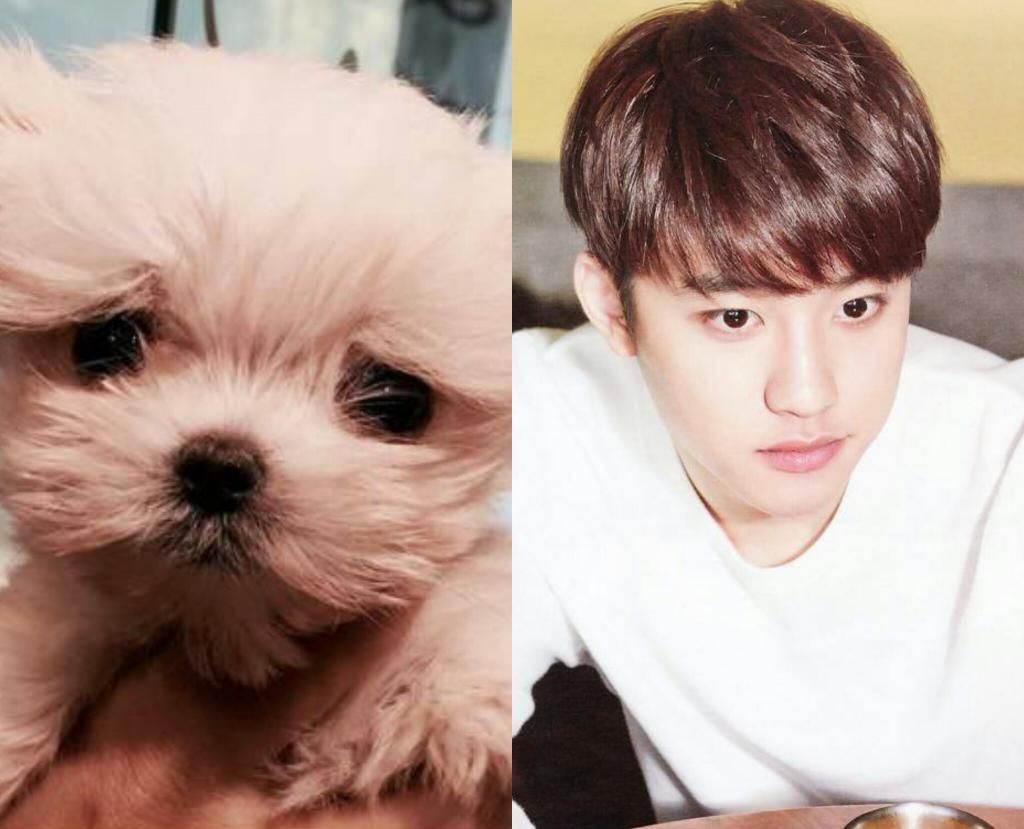 A very playful dog. 

When he was in his human form, he was the cutest and also the most handsome guy.

He can't see Hyejung with other man. When he see it, he will turn into a very mad puppy!

A very loyal dog/person

Loves Hyejung so much 
Kai/Kim Jongin
One of

the Kingka 

The best dancer in Seoul High 

Have a huge crush on Kim Hyejung

A very shy person but when you be his girlfriend, he's the most romantic.
EXO:
Consist of 11 good looking guys.

A Kingka of Seoul High HS

Treats Hyejung like their sister

A dork kingka and not a jerk like other Kingka
​Hyejung's friends:
Haru- A pretty girl who loves to eat but never gain weight. Like Chanyeol at the first sight. She will the happiest girl             when food was in front of her. 

Meeyon- Her friend called her Lotus because it's her name in English. And also her personality is like a lotus                              flower. Came from a very poor family. Likes Baekhyun but was so shy to admit.

Ara- Her friend called her Hurangi because she was fierce just like a tiger despite her pretty face. But also have a              soft side too. Have a huge crush on a cold guy named Kris.

Ahyeon- A cute girl with her doe like eyes. Came from a rich family but don't like to brag about it as she found it                       annoying.

 Had her eyes on another doe eyes boy named Luhan. 

Jinju- She looks shy outside but she was actually loud. Studied at Shinhwa HS with Ahyeon. Melts whenever Chen               say sweet things to her. And she's short. 

Sunmi- Studied at the same school as Hyejung and also her classmate. Have a crush on the lisp guy and had kept it               in a long time. She's beautiful. 
SPECIAL    THANKS      TO     SPOTLIGHT POSTERS    FOR    THE    ADORABLE    POSTER & BACKGROUND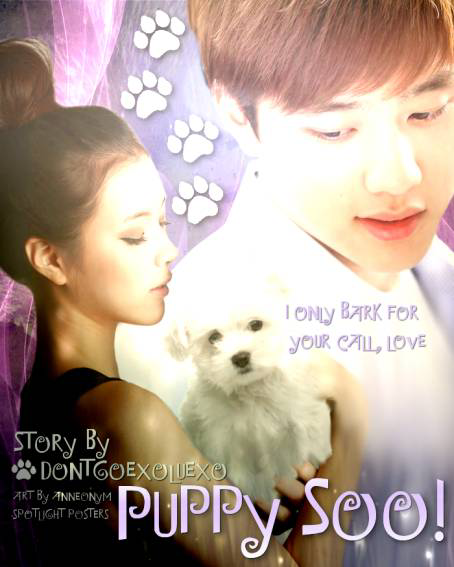 Story  Info:
STATUS: On going
GENRE: Lovestory | Fluff 
START: 110115
END: -
Foreword
Gosh. I'm at introducing :P
Please just enjoy this story! And I will post the first chapter soon~