Description
When the dull one of two sisters is prettier than she lets on, does that make the pretty sister duller than she seems?
Life was like a roller coaster.
Up and down. Up and down.
For some it dipped down pretty hard, for some it remained a pretty peaceful ride.
For Lee Jaekyung, the roller coaster she boarded seemed exceptionally bumpy. First she devoted her entire life to protecting her sister, and then she was the one getting hurt physically and mentally.
However at least for now, the roller coaster seemed to only be going up.
Life was wonderful with L as her boyfriend. He was caring, gentle, and not to mention protective. He had a good reason to, and Jaekyung was somewhat grateful for his protection. She just wasn't prepared to be that friendly with other guys yet.
It left a scar in her heart that could never be erased, but L's presence was doing wonders on nulling the pain of the aftermath. She still had a long way to go to recovering, but she was getting there.
Everyone was starting to realize that the dull one wasn't very dull after all.
On the other hand, the pretty one seemed to have lost some of her shine. The perfect little life she had didn't seem as perfect as it did before.
She always prided herself in being a good person, even if she knew she was slightly insensitive and thoughtless, but Chaekyung never expected herself to have been a boyfriend-snatcher. Not to mention snatching from her sister.
She felt the pain of Jaekyung's unfortunate incident, she felt the pain of being the other one in a relationship. The sudden knowledge of what happened in the past made her realize what she made her sister go through because of her actions.
Guilt. It attacked her everyday.
Until one day if you stopped to observe, you would have realized that the pretty one wasn't that pretty without confidence anymore.
Credits to twinkles for this woooonderful trailer! <3
If you can't view it, click here.
If you can't view it, click here.
Foreword
When the dull one of two sisters is prettier than she lets on, does that make the pretty sister duller than she seems?
---
HER: LEE CHAEKYUNG
Hoards of fanboys at her feet and even having female admirers didn't boost Chaekyung's confidence. She was the school's little princess, the little miss popular that everyone loved.
But when miss popular didn't believe in herself anymore, who would?
HIM: LEE BYUNGHUN (L.JOE)
Byunghun, or rather L.Joe, was a new student that had just transferred over to Woolim High. He was a year younger than Jaekyung and L but studying the same year as Chaekyung as he was rumored to have previously been retained. He had his fair share of ups and downs which caused him to instantly dislike Chaekyung due to stereotypical assumptions.
A little crush, a little plan.
What would happen when L.Joe met with the Lee sisters?
Chaekyung's older sister by two years, sacrificial by nature, too much for L's liking. She was currently on the road to recovery with L's help, but was still trying to get over her current boy phobia.
After a whole roller coaster ride with him being too dense for the first part and Jaekyung being too stubborn in the second, L was proud to announce that he was Lee Jaekyung's boyfriend. Heh.
By Yurakim06
By gongchanisallmine07
By balloon_
by meihehe
By Queensabelle
By ninjasheeps
By -seized
By MinYeollie
By Black-Bacon
By Miharuchan
By -seized
By realamal97
By Tortoise3
By LilCheonsa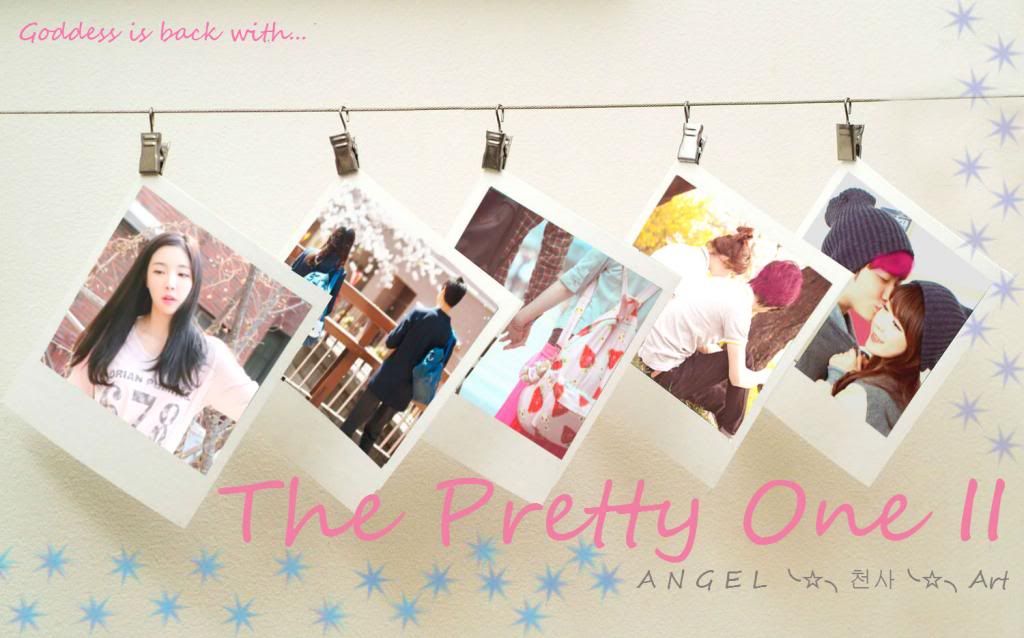 By kiyohyo
A/N: As you guys can see there will be more emphasis placed on Chaekyung and her growth, but Jaekyung and L will appear as well. :) Hope you guys will like this~
ALL RIGHTS RESERVED GODDESS 2013
NO PRINTING, REDISTRIBUTION, REPOSTING, PLAGIARISING ALLOWED. IF SPOTTED PLEASE NOTIFY IMMEDIATELY.