Description
silent melody
There is no greater index of character so sure as the voice.
- Benjamin Disraeli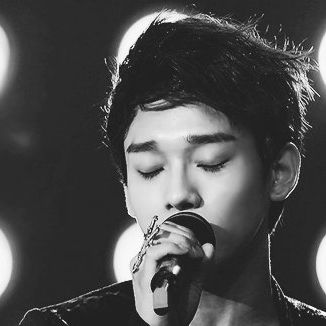 Loss was something Jongdae had never known, had never really experienced before, but his life gets its axis when he experiences firsthand the devastating consequences of an illness that takes away the only thing he wanted to protect: his voice.
Reeling from the knowledge of never being able to sing again, he has to look deep within himself to come to terms with the loss and what it means to be a true artist - no matter how painful and terrifying it is.
---
"Appa, umma! Please believe in me! I can do this!"
"..."
"... Why? Why do you want to put yourself in such a risky business like this, Jongdae? There are countless other fields for you to take..."
"We accepted the fact that you decided to join this music school, but being an idol? That's something we can't accept, no matter how you put it."
"But... But... You know how much I love singing! I want to show the world just how good I am, what an amazing singer I can be! Please, just let me have this chance! I promise, I won't let it go to waste."
"..."
"..."
"... One chance, Jongdae. You must realize that once you dedicate yourself to this path, there is no turning back. No other option for you to go besides being an idol and throwing yourself out into the harsh world out there. It's not as easy and simple as it may seem."
"We've supported you all this way, my son. Ever since you wanted to go to that music school, we've always been behind you to catch you in case you fell. But if you become an idol... We can't be there to break your fall as we always had. You have to think about this carefully, Jongdae. Think about your future, what sort of life you will lead. The road ahead won't be an easy one, and we will only fear that you will reach a moment down the road that will devastate you forever. And we won't be able to be there when it happens."
Foreword
the writers' words
XiuMini: This story is dedicated to my dad who has thyroid cancer. Even though it is not life threatening, he is still going through a lot of stress and worry right now along with the rest of my family. I hope he will get through the surgery to remove it and recover without any complications. :)
But other than that, this story is about the struggles, pain, hardship of losing something that you truly love, which from what Jongdae has said recently; his voice. It's something that we hope all our readers can relate to, the pain of losing something or someone close to you. Something that you know can never be replaced.
Please let your feels flow because we certainly cried several rivers on the inside and on the outside (mostly XiuMini doing this) just from the sheer heartache of stripping Jongdae of his godly voice to express his inner strength and power.
conchobar: I hope everyone enjoys the story we've created, and that things like this never happen to the artists that we adore and love ourselves.  We hope you guys will recieve this story well, and that you'll think of Jongdae and all the other kpop artists out there that pour their heart and soul into the music they sing and create.
credits for previous poster:
review done by macchiato- at wishing star request shop
review done by macchiato- at  sehun's review and recommendation shop
review done by HaibaraShery at