polskiemartinez
Personal Message
Hey there!
I am the original owner of both these accounts:
pmhenslow42
paulamariehenslow
Paula Marie Henslow or P.M. Henslow is a pen name that I've been using since I was 14. I don't use it just for fan fiction, I also use it with other stuff such as blogs, reviews, commentaries, etc. I was able to retrieve pmhenslow42 given that the recovery e-mail address I used for this account was one I've been using for years now. Good thing I was still logged in on my other devices. As for the other, I'm still searching for ways in order to gain access to it again. Try as I might, I really can't remember the e-mail address I used for it since. I have a lot of them, to tell you guys the truth, because I'm the type of person who doesn't want my true self to be known. I like sticking to the shadows hence the pen name P.M. Henslow. Now I realize that I can't do that since there's a high likelihood that there will be other people who will claim ownership to my works. I will not be able to endure that if that happens (and it's possible, mind you) so I'm creating this new account, and I promise to stick with it since it already has my real name. My works reflect my own life, my beliefs, my perspectives, my emotions, and my principles. All of my stories come from my heart and they are a product of all the struggles I've been through. I wish I can still retrieve paulamariehenslow since I've written something there that I hope to continue. Actually, I wish to continue every unfinished work I have uploaded on both these accounts. Let me see if I'll be able to. Anyway, this is just about it as far as a personal message is asked of me. I'm sorry for messing up again and again.
Edit: I've been able to retrive my paulamariehenslow account! Thank God! I will commence with transferring my stories uploaded on that account to this account.
About Me
Ten Facts about Me:
1. I'm a Filipina
2. I was born on the 2nd of April 1996 (which makes me 22 right now)
3. I'm still in college and I'm a Community Development Worker in the making
4. I'm a Socialist Feminist and a proud Activist for Women's Rights and Emancipation
5. I've been writing since I was seven (but it's up to you to judge if I'm good or not)
6. I have Major Depressive Disorder (I'm taking medications and have psychiatric sessions) and I'm an advocate for Mental Health Rights
7. I'm Biual and I'm also an advocate for Gender Rights and Equality
9. I'm eclectic when it comes to music and films
10. I'm an awkward person but I can prove myself as a decent conversationalist
Let's go to Korean Music-related information, shall we?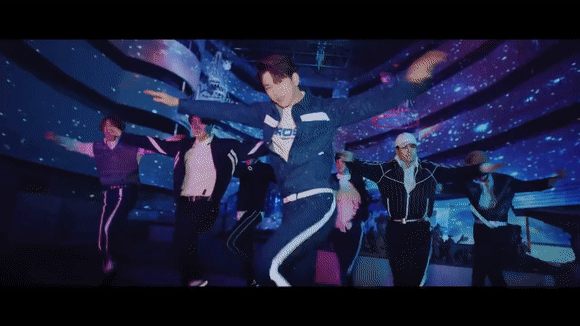 Top 10 Boy Groups:
(Mind you, the positions changed since I created the paulamariehenslow account)
1. Monsta X (Monbebe)
2. GOT7 (IGOT7 or Agahse)
3. NCT (NCTzen)
4. DAY6 (My Day)
5. Stray Kids (Stay)
6. SHINee (ShaWol)
7. EXO (EXO-L)
8. iKon (iKonic)
9. BTS (ARMY)
10. Seventeen (Carat)
Special mentions are:
Astro, B.A.P, Block B, BTOB, CNBlue, Highlight (former Beast), Infinite, MOBB, Red Velvet, Super Junior, TVXQ!, Wanna One, Winner, 2AM, 2NE1, 2PM
A few solo artists like:
Babylon, Car, the Garden, Crush, Dean, G-Dragon, Hoody, Jay Park, Loco, Park Hyo Shin, Sam Kim, Taeyang, Zion.T
A few producers such as:
Code Kunst, Deepshower
Several other groups (ballad, rock, alternative, indie, hip-hop):
Brown Eyed Soul, Davichi, Dynamic Duo, FTIsland, Nell, The Rose, 10cm, 1415, 4Men
I listen to other artists aside from the ones mentioned above. If you have other recommendations, feel free to tell me.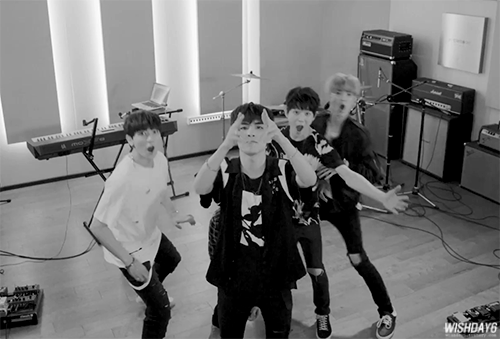 Top 10 Ultimate Biases:
1. JB (GOT7)
2. Wonho (Monsta X)
3. Sehun (EXO)
4. Taemin (SHINee)
5. Ten (NCT)
6. Suga (BTS)
7. Changmin (TVXQ)
8. Heechul (Super Junior) + Crush
9. Brian (DAY6)
10. Jisung (Stray Kids)
Other main biases for other groups are:
Junho (2PM), Daehyun (B.A.P), Gikwang (Highlight, formerly Beast), Woohyun (Infinite), CL (2NE1), Jaehwan (Wanna One), Bobby (iKon), Nam Taehyun, Hoshi (Seventeen), Mino (Winner), Changmin (2AM), Seulgi (Red Velvet), Rocky (Astro), Sungjae (BTOB), Sandeul (B1A4), Jaejin (FTIsland), G-Dragon (BIGBANG), Minhyuk (CNBlue)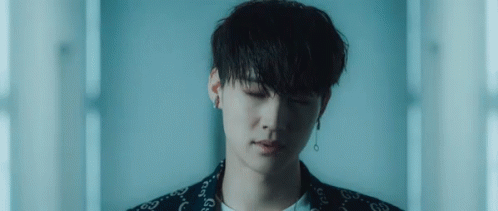 Other Biases/Biaswreckers:
2AM: Jinwoon
2NE1: Dara
2PM: Chansung, Taecyeon
Astro: Eunwoo, Sanha
B.A.P: Zelo, Jongup
BIGBANG: Taeyang
Block B: U-Kwon, B-Bomb
BTOB: Minhyuk
BTS: Jungkook, Jimin
CNBlue: Yonghwa
Day6: Sungjin, Jae
EXO: Baekhyun, Chanyeol
FT Island: Hongki
GOT7: Yugyeom, Jinyoung
Highlight: Yoseob
iKon: Chanwoo, Donghyuk
Infinite: Hoya, Sunggyu
Monsta X: Kihyun, Hyungwon
NCT: Jaehyun, Haechan, Taeyong, Jungwoo
Red Velvet: Irene, Joy
Seventeen: Woozi, Vernon
SHINee: Key, Onew
Super Junior: Eunhyuk, Yesung
TVXQ: Yunho
Winner: Seungyoon