Description
"My heart will always love you" Sunggyu and Jaehyun were ready to get engaged until a devastating tragedy caused Sunggyu to lose his life. Upon losing his life, his heart was given to another patient that was in a emergency situation at the time of his passing, Lee Howon. Howon starts to feel the feelings Sunggyu has inside for Jaehyun and Sunggyu's heart leads him to Jaehyun and he ends up falling for her. What they both don't know is that their future holds many dark secrets.
Cast:
Jang Jaehyun / Florist / 21
Lee Howon / Heir of Lee Enterprise / 23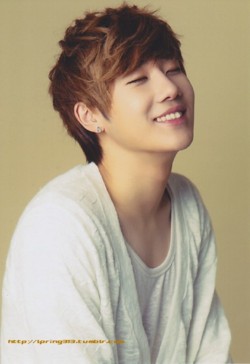 Kim Sunggyu / Cop / 25
Jang Dongwoo / Jaehyun's Oppa / Cop / 24
Yang Seungho / Cop / Oppa-like figure for Jaehyun (Secretly loves her)
SPECIAL APPEARANCES BY MBLAQ & INFINTE!!!!!
Foreword
Ahnyeong! Sorry my Gyu-fans for making our precious Gyu dead in this fic ! SORRRRYYYYYYY X1000! But it is a songfic inspired by Zhang Liyin & Junsu's Timeless. If you guys have seen the mv, then this is pretty close to it but I will be making a few changes. Therefore the main idea is NOT mines and I take no credit for anything other than the small changes I made and the OC. I do not own anything (I wished I owned INFINITE & MBLAQ though -_- ) as they belong to their respective owners. Thanks for reading and leave many many comments! Thanks! *bows 90 degrees*
Special thanks to LITTLE ADDITIONS GRAPHICS SHOP & applepumpkinpieful for making the beautiful poster for me. Definitely check them out if you need a poster. They were fast and the outcome was amazing (:
Please enjoy reading and feel free to leave and "constructive criticism". I will gladly try to make this fic meet everyone's wants (only if it is reasonable).
Bye Bye!
-SeunYi