Description
L.Joe:
The school's soccer star. Everyone knew him and if you didn't, you knew of him. He was not one of those jocks who thinks they are better than everyone else. He also happpened to be one of the smartest in the class. He has to keep his grade up in order to stay on the team. However, underneath all that, he was a flirt. And just like any other guy, he loves rap. He loves to rap, he loves to listen to rap, he dreams to be the next San E.
Jaehee:
Dance team captain. Smart, pretty, popular, high school sweetheart. Everyone knew Jaehee as well, she was the one you would go to if you needed someone to brighten up your day and she would be more than glad to do so. No matter how many guys threw themselves at her, she would politely decline or she would be so obvlivious and would not realize a guy is flirting with her, making her unintentionally flirt back. Making everybody (mostly jealous girls) that she was a flirt as well. But just like any other girl, she loves Korean Idols. She loves to dance, she loves to watch others dance, she dreamed of being the next Bora.
These two go to the same school, same grade, but have never spoken to each other. I mean, they have a few "hello"'s here and there. Until one day, everything changed for them two, and it was going to be a bumpy ride. One summer, L.Joe decided to text Jaehee, obviously to flirt with her, but Jaehee knew best to not engage with him. However, L.Joe never gives up. Who knew, the L.Joe would continue to fight for this one girl, instead of looking for someone new. There must be something special about her.
---
Minor Characters;
Myungsoo:
-Jaehee's ex-crush
-Also on the soccer team
-Close friends with L.Joe
-Was dating someone at the time of you liking him, however he is not anymore
Teen Top(not called Teen Top in the story though, they're just a group of friends)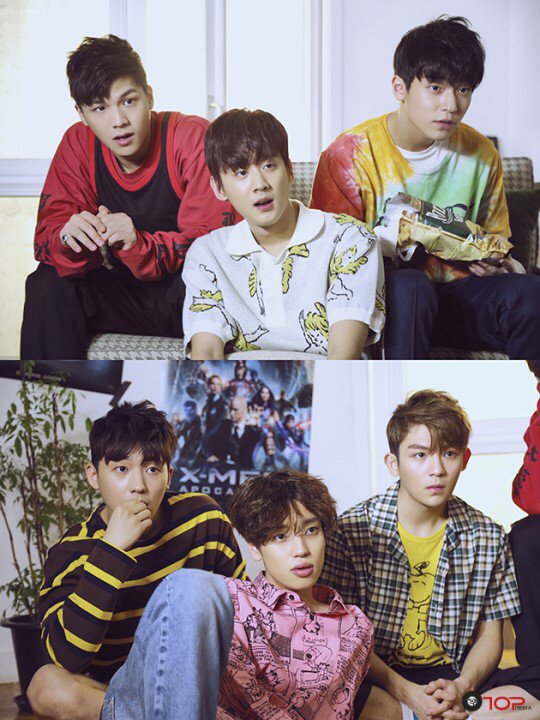 Top Left to right: C.A.P, Chunji. L.Joe
Bottom Left to right: Changjo, Niel, Ricky
-L.Joe's best friends
-Changjo is Jaehee's best guy friend
-Stars on the school's soccer team
-Complete pranksters
Foreword
Welcome to "On & Off"
This story is based on true events (from my life).
I hope you enjoy it!
And if anyone would like to make a poster for it, just PM me and we could talk about it!
Don't forget to upvote, subscribe, comment!