You Must See This Video!!!
Ok, so I usually don't do any type of reviews(cuz I don't know how) but I feel like I just have to share my thoughts on this because I am shook!!!
So I first found out about Imfact on THE UNI+. I fell in love with Je-up's vocals after watching his performance of Miracles in December and so when I came across Imfacts new song I thought, 'well sure, okay I'll give it a listen'. Because I had gotten to know some of the members on THE UNI+ and I was curious to see if I would like any of their music.
Well let me tell you, I was not ready for this! Nope- nuh uh- not at all!!
The song starts off with these really cool and unique beats that really drew me in and then Ungjae began rapping. I don't know about you but I personally think both Ungjae and Jian killed it with their raps. I am a er for rappers and in any song the raps are usually my favorite. Ungjae has a very unique voice, it has this relaxed vibe and he has this sort of lisp(is that the word? I don't know what to call it :P) and I just think he did a really good job.
Then Jians rap! I think his is my favorite part of the whole song!(This part really stands out to me, it's my favorite line: neon bichina bichina ilchi ma geu bicheul, translation: Don't let it get to you. Don't let it go.) He's so fierce in the music video and even though his hair choice is like wtf?! in a way it suits him.
And Je-up's "nan duryeowo-woah-oh-oh-oh-oh-wa" is so catchy!! Besides Jian and Sangs hair the visuals are on point! Just look at baby Taeho, he aint looking like no baby here!: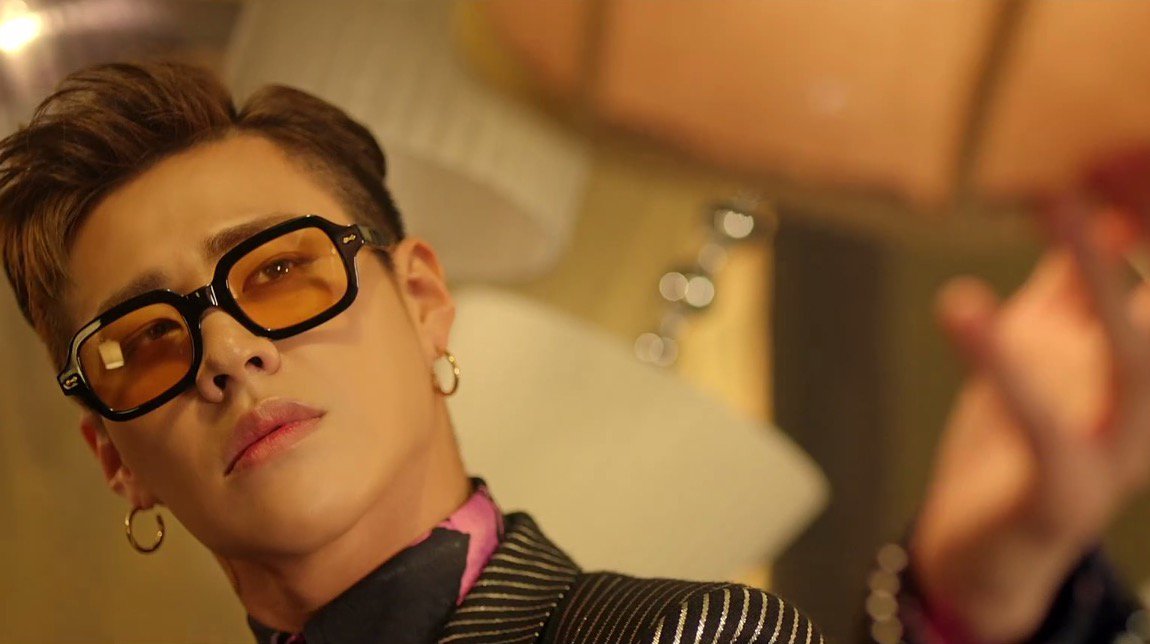 I know some people who don't like the pitched vocal ornamentations and background synth but for me this is one of the points that really makes this song stand out.
Honestly, I just love this song, I currently have it on repeat and it will stay this way until I can't take it anymore and I've listened to it so much that I will need a ten year break from ever listening to it again. Yes I am one of those people who ruin songs lol. If you haven't watched it already I highly recommend you do and give it a like and support these babies!!
Also I know this isn't much of a review but I'm not much of a reviewer, I just wanted to get my scrambled thoughts out there because I am really impressed by this song and the MV so yeah^^