145

My Arranged Marriage with EXO-K's SeHun

★

Completed!

by kyuhyunwifey
4136 subscribers | 150474 views | Updated | Created
Tags arrangedmarriage korean romance smtown exo sehun | Report Content

Characters
[MAIN] Joo Young (you), [MAIN]Se Hun, Lee Soo Man, Kai, Lu Han, Tao, Jino
Description
(You) Park Joo Young is a 17- year old pretty face who doesn't have a house, and she finds herself engaged to Exo's SeHun
Mr. Lee Soo Man sees her across the street, and in the span  of 24 hours, she finds herself signing a marriage contract with an unknown guy named SeHun(of new boy group EXO)♥♥♥
Foreword
(You) Park Joo Young is a 17- year old pretty face who doesn't have a house, and she finds herself engaged to Exo's SeHun
Mr. Lee Soo Man sees her across the street, and in the span  of 24 hours, she finds herself signing a marriage contract with an unknown guy named SeHun(of new boy group EXO)♥♥♥
Imagine yourself as Joo Young. Pretty, witty, refined. (BUT HOMELESS )
This is you:
and this is your fiance (who turns out to be part of the new hottest idol group, EXO):
Yes, you guessed his personality right. Se Hun is beyond gorgeous, laconic, cold, and VERY ARROGANT. 
(laconic- a man of few words, but seriously intelligent)
The rest of Exo will be there...
POSTERS FOR THIS FIC: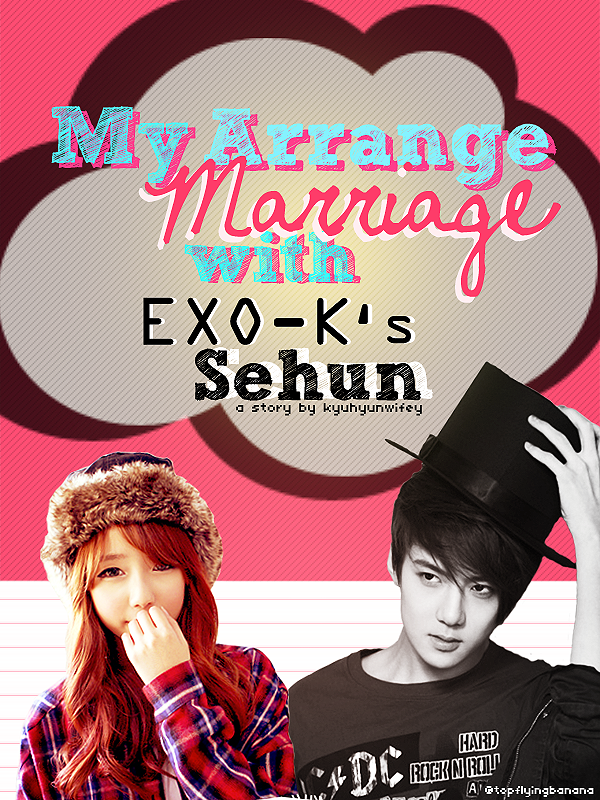 By topflyingbanana (super nice person!)
Tweet
^ Back to Top