Sweets, 19+. Now Closed. Sorry to Jacob who never got Kevin.
Description

1. must subscribe to the story but upvotes are appreciated

2. this is a non-au 19+ rp. only faceclaims born 2001 and earlier are allowed. and are allowed on timeline (just please do not spam pics/videos)

3. you must reach 50 tweets within 24 hours of verification and failure to do so will result in unverification. uv will also occur if you don't have 10 pure tweets within 48 hours

4. tccs lasts for 72 hours with a two day wait period during each change. ccs are limited to 5 changes per person with a three day interval in between. name a sweet/candy that you dislike. you cannot tcc as one idol then ask to cc to another idol during your tcc, you still must wait the three day period. however, tccing to an idol and asking to cc to that same idol is okay.

5. always dm base for hiatuses (1 week) and semi-hiatus (2 weeks). for semi-hiatus, we kindly ask you to reach 10 tweets per week. you may ask for an extension if needed. you can ask for a hiatus a week after arriving

6. love always wins!! move-in couples are more than welcome! there is a dating ban of one week for new sweethearts, and each party needs to reach 300 tweets before we can announce the relationship

7. ooc talk to a minimum and please use brackets while doing so and please do not bring ooc drama onto the timeline

8. importantly, please be respectful to everyone. that includes being inclusive and kind, respecting pronouns, no facechasing, avoid drama. please check our carrd for trigger warnings and content warnings (if you would like to add to the list, please don't hesitate to let us know!!). if any issues arise, please dm base and/or admins!

we hope you enjoy your time with us, sweethearts!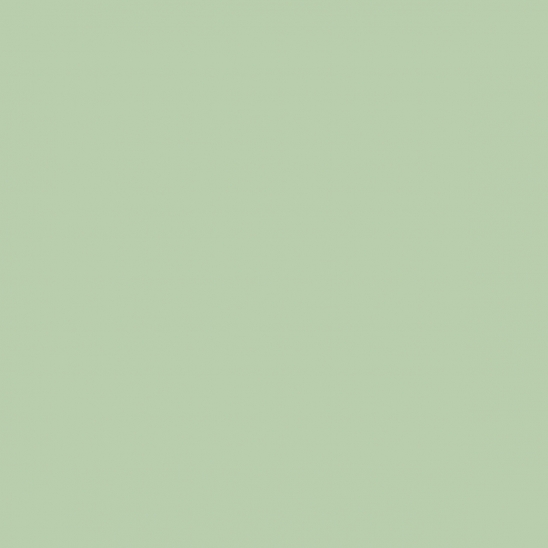 1. check masterlist for vacant faceclaims, and also check our carrd for banned faceclaims. we are only accepting fcs that are idols and actors/actresses in the industry. don't know who to fc? no worries! check out our wishlist for options.

2. you are allowed to reserve for yourself and one other person

3. application layout right below in the next post!

4. please make your account within 24 hours after being accepted

5. make/clear an account with the username format @swe(name) or @(name)swe all lowercase, no numbers, and no special characters

6. put "sweets" somewhere on your account and also feel free to add your uality, pronouns, relationship status, etc! however, please do not use special fonts anywhere on your profile or pinned.(limited use of kaomojis in tweets are okay)

7. follow base, misc, and all the members before mentioning for verification. after 15 minutes, you may interact with everyone

8. please remember to glance at the rules in the carrd and aff from time to time as you thread and play games with each other and we hope you have a sweet time with us!

Name:
Group/Occupation:
OOC age (19+ only):
faceclaim age (20+ only):
Timezone:
Password:
member. admin. reserved00
aespa: karina, winter
ateez: san, wooyoung
blackpink: jennie, rosé, jisoo, lisa
bts: taehyung, yoongi, jungkook
cix: seunghun
clc: yeeun
dreamnote: miso
everglow: mia
exo: baekhyun, kai,
fromis_9: jiwon, hayoung, nakyung, saerom, chaeyoung
(g)i-dle: yuqi, miyeon
got7: mark, jayb
itzy: yeji, ryujin, chaeryeong
kep1er: xiaoting
mamamoo: wheein
monsta x: i.m, hyungwon
nct: yuta, taeyong, jaehyun, doyoung, jaemin, hendery, renjun30
oh my girl: yooa
red velvet: seulgi, yeri, joy30
seventeen: mingyu, woozi, chan, hoshi, wonwoo30, jeonghan
sf9: taeyang
stray kids: hyunjin
tbz: jacob, sunwoo, juyeon, chanhee, eric, changmin, younghoon, hyunjae
twice: nayeon, sana, tzuyu, chaeyoung, momo, mina
weki meki: doyeon, yoojung
wjsn: luda, bona, exy, seola, eunseo
Group: member member member
Group: member member member
Group: member member member
Group: member member member
soloist/other: leejung30,seo soojin, kim minju, seori, somi, jung jaewon, choi yena, james lee, kwon hyunbin31
actor/actress: krystal jung, lee jongsuk
status: dating/married
since: insert date here
with: partner name
connection #1
yuta x jacob
dating, 290921
connection #2
seulgi x juyeon
dating, 280221
connection #3
doyeon x yoojung
dating, 011220
connection #4
rosé x jongsuk
dating, 151021
connection #5
yuqi x jaewon
dating, 131221
connection #6
couple
date
connection #7
couple
date
connection #8
couple
date
luda is wishing for: wjsn babies, monsta x, someone to kiss daily!
chaeyoung is wishing for: jeno, got7, women, woodz!
bona is wishing for: wjsn, gfriend, exid, sistar, snsd
jinyoung is wishing for: got7 and more nct
miso is wishing for: dreamnote, pentagon, women.
soojin is wishing for: (g)i-dle
hoshi is wishing for: seventeen (esp s.coups)
jacob is wishing for: everglow, sf9, wjsn and the boyz's kevin
exy is wishing for: wjsn, kang daniel, bts' rm, red velvet