pikakaehimesama
Personal Message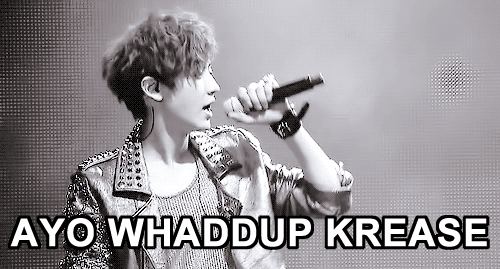 About Me
2. 
(I CAN'T CODE TO SAVE MY LIFE OTL)
Forever missing my sun and moon
Check out my stories~ 
| Scent of Cheese and Wine | Her Grandeur Life | Opportunities | Moonlight | A MidAutumn
Midnight Rain | Wake Me Up When May Ends  |  Serendipity   |   Take the Dive   |
COMING SOON~ 
| First Love | King | We Don't Talk Anymore |Confectionary|Another World|
---
To Advertisers: 
I don't mind my wall being posted on, but it doesn't mean I'll read whatever you post.
I also might delete it.
 
To people begging for Reviews: 
I WILL delete YOUR post.
If you want an actual review, please check out an ACTUAL Review shop.
I will NOT review your story for free because reviews actually take time.  
---
I Currently have a life-ruiner and his name is Suga 
like plz save me . 
Bring The Spirit
#lolfmlofficalsugatrash
 
---
I guess I socialize on AFF
 |  not anymore  |  
Find me on Tumblr! 
@pikakehimesama
 
---
I am actively inactive. 
I'm currently on the longest semi-hiatus since I've started using this site. If I don't respond right away, I'm sorry.
I also tend to forget that I did not reply to a message. So I sincerely apologize for that.  
---
I'm just a university student trying to get through life. 
If you want to understand what kind of person I am, my profile picture describes how I am. 
(Hint, I'm N and all my friends are Leo) 
If you want to be my friend, I don't bite, like 90% of the time.
That's still a passing score. 
I also sound rude, but I'm probably the only friend you'll have that will tell you something how it is. Sugarcoating is straight-up lying in my opinion. 
I'm also socially awkward, and weird, but we're all socially awkward and weird, which is totes okay. 
---
Random Facts About Me
♡~ Big Bang was the first group I listened to when I went through my brother's iPod, but TWO MOONS by EXO-K pulled me in. It is also the reason why I like Key so much because his rapping was amazing! (Wut Wut) 
#HatersGonnaHate
♡~ I passed my Korean class in university because on the final exam I wrote Chinese Characters (Kanji) because I forgot the days of the week and most of the words. I also sometimes might be speaking English and then randomly Japanese and Korean words enter my sentence. 
#wutwutwut  #cannotspeakthechingchonglanguage
♡~ I would rather stay at home binge watching animes than socializing about 90% of the time
#RootsIsWhereItBegins
♡~ I don't really belong to one fandom. I'm like not fully in any fandom, even my favorite group SHINee. I believe you can be in one more fandom and not be narrow-minded about things *cough*almost all K-pop fans*cough*
#ThrowingShade
♡~ Also some hardcore fans scare me tbh
#sorryhalfnotsorry #ScaredAF 
♡~ I can't stand it when someone lies to me because they are too afraid to tell me the truth. 
#dontbeimmature
♡~ I also can't stand people who can dish it out, but they can't take a hit.
#ItUpBrats
♡~ JongKey is one of the only ships I ship in K-Pop because Jonghyun was the first person in a K-Pop group that I thought was cute, and Key was my first bias (now top bias) in K-Pop 
#OTP #MyShipIsSailing
♡~ I have ideas running in my head 24/7 but only one part of the million ideas are written
#TheStruggleIsReal
♡~ I like to voice my opinions about things, because I'm a Libra and I like things to be fair, and things aren't fair in life. 
#LibraProblems
♡~ Apparently, I like to code when I procrastinate.
#ihatecoding #csscansuckmyass #javacansuckmyass #alltheswearwords #imanerdwhohatescoding #allthehashtags #hashtaghashtag #hashbrowns #imhungry #myhashtagsdontmakesense #youonlyloveoreos 
---
I See the glass half empty
♡~
"A pessimist is really an optimist with experience" 
~on a Dove Chocolate
♡~
"I gotta be strong with my eyes down, eyes down, eyes down" 
~Amber
♡~
"Never Don't Mind about a thing" 
~Oh Sehun
---
♡~My One and Only Husband~♡
♡~ SHINee's Key ~♡
♡~My One and Only Sun and Moon~♡
♡~ SHINee's Jonghyun ~♡
♔~My Boyfriends~♔
(The order doesn't really matter because it changes on a daily basis)
♡~ Kris (Yi Fan) ~♡
♡~ Super Junior's Ryeowook ~♡
♡~ Super Junior's Leeteuk ~♡
♡~ Big Bang's Daesung ~♡
♡~ EXO's Chen ~♡
♡~ SHINee's Minho ~♡
 ♡~ VIXX's N ~♡
♡~ GOT7's JR ~♡
♡~ SHINee's Onew ~♡
♡~ Luhan ~♡
♡~ Tao ~♡
♡~ Big Bang's TOP ~♡
♡~ Super Junior's Yesung ~♡
♡~ EXO's Lay ~♡
B1A4's Jinyoung
♡~ U-Kiss's Kevin ~♡
♡~ GOT7's Youngjae ~♡
♡~ U-Kiss's Eli ~♡
♡~ Kim Woobin ~♡
♡~ Kang Haneul ~♡
♡~ Infinite's L ~♡
♔~My Side Affairs~♔
♡~ EXO's Kai ~♡
♡~ SHINee's Taemin ~♡
♡~ Big Bang's Seungri ~♡
♡~ EXO's Baekhyun ~♡
♡~ EXO's Sehun ~♡
 ♡~ VIXX's Hyuk ~♡
♡~ GOT7's Jackson ~♡
♡~ GOT7's Mark ~♡
♔~My Ideal Boyfriend~♔
♡~ Henry ~♡
♕~My Female Lovers~♕
♡~ f(x)'s Luna ~♡
♡~ f(x)'s Victoria ~♡
♡~ f(x)'s Amber ~♡
♡~ f(x)'s Krystal ~♡
♡~ f(x)'s Sulli ~♡
♡~ SISTAR's Hyorin ~♡
♡~ Jessica ~♡
♡~ Girls' Generation's Yuri ~♡
♡~ Bekah ~♡
♡~ AoA's Mina ~♡
♡~ AoA's Jimin ~♡
♡~ AoA's Choa ~♡
♡~ AoA's Seolhyun ~♡
♔~My Babies~♔
♡~ Red Velvet's  Yeri~♡
♡~ Red Velvet's  Seulgi~♡
♡~ Red Velvet's  Wendy~♡
♡~ Red Velvet's  Irene~♡
♡~ TWICE's  Nayeon~♡
♡~ TWICE's  Mina~♡
♡~ TWICE's  Jihyo~♡
♡~ TWICE's  Tyuzu~♡
Favorite K-Pop Singers
(In NO Particular Order... After VIXX)
☆~ 샤이니 ~☆~ 슈퍼주니어 ~☆~ 빅뱅 ~☆~ 빅스  ~☆~  엑소 ~☆~ 유키스 ~☆~ 브락비 ~☆~ 비스트 ~☆~ 보아 ~☆~  틴탑~☆~ 박재범~☆~레드벨벳 ~☆~ 갓세븐 ~☆~히스토리 ~☆~ 에이오에이 ~☆~ 엠아이비 ~☆~ 동방신기 ~☆~ 씨엔블루 ~☆~ 에프엑스 ~☆~ 뉴이스트~☆~ 루나플라이 ~☆~ 비원에이포 ~☆
☆~ SHINee ~☆~ Super Junior ~☆~ Big Bang ~☆~ VIXX ~☆~ EXO ~☆~ U-KISS ~☆~ Block B ~☆~ Beast ~☆~ BoA ~☆~ Teen Top ~☆~ Jay Park ~☆~ Red Velvet ~☆~ Got7 ~☆~ History ~☆~ AoA ~☆~ M.I.B ~☆~ DBSK ~☆~ CNBlue ~☆~ f(x) ~☆~ NU'EST ~☆~ B1A4  ~☆~ BTS  ~☆
Not My Favorite, But I Still Like Them
(In NO Particular Order)
☆~ Lunafly  ~☆~ 2NE1  ~☆~ 4Minute  ~☆~ Girls' Generation  ~☆~ Day6