HURTS
by choki2lovejessi
Tags jaejoong jaesica jessicajung jisica jiyong snsd | Report Content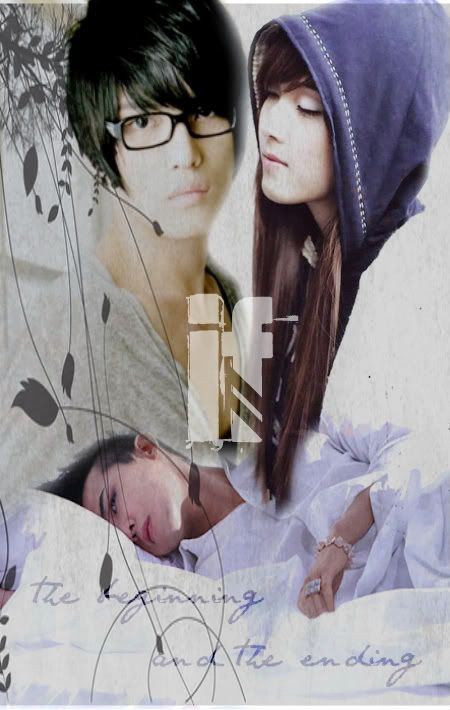 Higuys...as usual..my update in every week..
...haha..sorry for unable to update it so often. At least i still manage to update once a week.
..so...i present you guys with my latest update..ta dda...
...have fun reading and kindly to leave your comment ok? have a nice day guys!
CHAPTER 13
HURTS
Jessica pov

'Jessica Jung' I'm fall in love with you'
'Jessica Jung I'm fall in love with you'


Those words.. I hate it. I'm scared of it. I'm in pain because of it.
I'm not hurt because of his touched. Somehow I felt safe and comfortable with his touch. But those words, I can't breathe. My sad memories appear back in my mind.


'Please.Le-let me go.. Don't hurt me.' 

I can't help myself from crying.
I can't help myself from sobbing.
What can I do if there's phobia still left on me.


'I'm s-scared.'


My voice turns to whisper 
My eyes blurry with tears 
My heart yell and begging to stop
My hand move violently 
And as my leg move and drag me away from him

End of Jessica Pov



Jessica left Jiyong heartbroken and sad. Tears fond in his eyes but he try hard to hold it back.

'I'll wait for you Jessica. I'll fight to get you'


*****



Time: Night for second punishment.
Loc: Seoul Hall




A couple hours before Jessica's night of sorrow, Taeyeon, Yuri and Yoona were begged Leeteuk for cancel her punishment. But seems nothing can change Leeteuk's decision when he's angry, even Taeyeon who does aegyo in front of him can't even move his heart to do so.


Jessica was wondering around Seoul University until she reaches Seoul Hall. She's so scared to death but pretend to be strong.


She opens the door and walk inside in the dark. She switches on the lamp. One by one lamp show its light until the last light showering piano which place in the middle of the stage.
Slowly she walks step by step heading to where piano was located. Climb up the stage and took a seat in front of it. Her fingers automatically press a keyboard.


Ting..ting..


She's got the feelings.
The feelings when she was felt satisfied or happy when playing the piano.
Without conscious, her finger start to play 'IF' song
The song that she craving to play, but she can't
The song that sometimes can make her felt happy, but she can't
The song that she always play and sings, but she can't




manyage naega gandamyeon naega dagagandamyeon

neon eotteoke saenggakhalkka yonggi nael su eopgo

manyage niga gandamyeon niga tteonagandamyeon

neol eotteoke bonaeyahalji jakku geobi naneungeol


flashback


Today is my birthday. And for the first time I wake up early today. Thanks to my big brothers who were disturbing my sweet and innocent dreams. But well, I can't angry more than 10 minutes on them.
They are so cute. Just like me.

'Our little princess baby….. Happy birthday.'


According to our plan, we suppose to play in theme park and celebrate my birthday. But the whole day was raining heavily along with thunder. We wait until afternoon, but still there are no signed shows the rain will stop.
I can't help myself from being disappointed and sad, because for the first time in my life, we fail to celebrate my birthday in theme park.

I munch pancake that mom bake. I let out a big sighed and cup my cheek with my palms.

' Auw, our Sica, please don't be sad. We still will celebrate your birthday. You wait here..Or better you sleep first. When you wake up you can see your presents with your cake in front of your eyes.' Yunho oppa patted my head and try to comfort me.

'Promise?'
'Promise'

'Okay then, I wants big teddy bear human size from Yunho Oppa, SNSD latest genie outfit from Heechul Oppa, a brand new book from my favorite author from Junsu Oppa and last but not least I want new pair of shoes designed by Jimmy Choo from Yoochun oppa. Araso? Hah! Don't forget my favorite cake chocolate indulgence from secret recipe!'


My brothers just smile and nodded their head as an agreement. But not for Heechul oppa.

'Yah!Sica how can I get Genie outfit for you? Can't you request something else?

'Naah! I don't want. I just want genie outfit. The latest design. Remember that oppa. The latest design I know you can do it. You're close with SNSD Jessica right? She loves me after all. I bet she will gladly give me that if she knows that today is my birthday. Please oppa…please..' I know my cute pout is my biggest asset. My brothers totally melt with my aegyo..




Jessica's eyes start teary.
Her hand shaking
Her body move up and down when she holds her tears.
Nothing she knows that a pair of eyes was watching and saw her painfully in the corner.



I woke up when I felt dark surround me.
It has been couple of hours since my brothers left house.
My parents were cooking extra dishes at the kitchen.
Me?
I don't know what to do.
I just playing random song with piano, until appa request me to play 'IF' song
'Sica-ah can you play that song? I want to dedicate this song to my lovely wife. Thanks for always stay by my side. I love you always even death do us apart. To my babies, appa, saranghaeyo'

I felt touched with appa request also his dedication.

My fingers start dancing in keyboard while my parents smile happily looking at me.




naega babogataseo barabol su bakkeman eomneungeon amado

oemyeon haljido moreul ni maeumgwa tto geuraeseo deo meoreojil saiga doelkkabwa

jeongmal babogataseo saranghandahaji motaneungeon amado

mannamdwie gidarineun apeume seulpeun nanaldeuri duryeowoseoingabwa



The day is still raining and getting heavier than before. I'm not feeling good. Seems like something bad will happen.
But still I continue to play until my house blackout because of thunder. I can felt someone touch my shoulder. I thought that was appa hand.

'Appa..i'm scared. Otoke? Where's omma?'

The person that I thought was my father didn't mutter any words. His hands slowly make its way and start to caress my body. 

'Sica!'
I heard my parents' voice far away from me. I jump from my seat and look at the person who wrapped his big arm around my waist.

'Let me go! Appa! Omma! Help! Help!! Help!!!' 

'yah!let her go.!'

I can see his face when thunder shows his mercy by shows it's light.

' Chang-Changmin! You Jerk! What are you doing? Let me go!' 

He starts to tear apart my cloth show my milky skin. I can see his smirk when he saw my bare skin. I cover my body but he starts to be more aggressive.

I can felt his breath on my neck. He starts to abuse me. He lick my cheeks makes me scream even louder.

'Sica! I can saw my parents run to me and tries to stop his evil plan on me. But nothing can stop him. He kick appa 's stomach and slap omma's face.

My old parents have no energy left as he bit them without any mercy. I just can cry and cry
Hoping my brothers to come back home quickly.


Appa grab a pot near him and try to bit Changmin. But Changmin was tall and big enough to stop his attack. He took out his knife and stab appa's neck. 

Not finish with that, he try to attack appa with second stab, but stab omma's body instead.

"Omma! Appa!'



End of flashback


Her crying was echoing in the Seoul hall.
The sudden blackout hall makes her tears and sobbed even louder.
Her body was vibrating and shaking.
The fresh memory seems like playing again in her real life now.
She didn't know what to do.
She too scared to screaming
She too scared to moving
Her body stops moving when she felt a pair of hand on her shoulders.
She stiffed in her position and ready to collapse in anytime soon.

'Le-let me go! Help!' she try to scream but it end up by whisper.
'SSHhhh…calm down. It's me. Jaejoong.'
'Jae-joong- Jaejoong-shi?' 
'Yes it's me. Don't be scared. I'm here.'



Jessica pov



'Le-let me go! Help!' I try to scream but it end up by whisper.
'SSHhhh…calm down. It's me. Jaejoong.'
'Jae-joong- Jaejoong-shi?' 
'Yes it's me. Don't be scared. I'm here.'

I felt my legs weak and almost fall on my knees. Lucky that Jaejoong was here in this time.. I felt relieve but still I can't stop myself from crying. I can't. The same thing happens 1 year ago. I kept on crying and crying. Nobody can comfort me unless my brother. He wrapped his arm around my body, hug me, let me sit on his lap and pull me close to him. He places my head on his chest and his actions make me crying even harder. I felt so touching for some reasons.


'Shh— don't cry baby'


Jaejoong tighten his hug and humming a song for me.
He has husky and soothing voice.
For some reasons I felt comfortable
For some reasons I felt relax
For some reasons I felt safe.
Safe enough under his hug


I stop crying and start to share my story with him. Even he didn't ask me to do so. But still, I felt like want to share what I feel.

End of Jessica pov


********



Jaejoong Pov



I saw Jessica entering kitchen with red and swollen face. I'm wonder what happen. I ask her but she didn't mutter a word since she's there. She just keeps on silent and zoning out almost in the whole time she's there. Same with Jiyong, but he always staring and keep his eyes on her. I felt slightly jealous with it. Urgh..Maybe I'm totally jealous.



All of my questions have been answered by her empty stare. I felt worried and sad with her conditions. Looks like something bothering her. And I want to know what exactly happens.



I follow her all day and gazing her movement in every second. I can tell she seems lose and not focus. She almost bumps into everyone around her.



I beg Leeteuk hyung to cancel her punishment, but he just grin and said



'Don't you want this opportunity? Take care of her. Of course I'll not let her being alone by herself in the night. Heechul Hyung will totally kill me if he knows I let his sister alone in the dark. I can't let people who help my family a lot in trouble. You know what I mean right? Also, I know what you felt. Just fight for it, She's not your ex. She's a new girl who probably can light up your life.'



Leeteuk's hyung words keep repeating in my mind until I lose Sica's track. Where the hell she goes? It's dark and empty in Seoul Hall now. I can't believe I'm too careless; I'm looking everywhere until I heard sound of a girl singing and along with piano. I follow the tune that heading me to a lovely angel who plays the piano while singing in the middle of the stage. 



I was stunned and totally in awe looking at her but I spot something wrong with her expression. Her gorgeous and beautiful face spoils with her tears. Her tears overflow her cheeks and her sobbing become harder.



I'm worried
Damn worried.
My heart ram in nervous as I slowly walk to her
But she was too busy crying to notice my presence.



'Omma…Appa'



I don't know why, but seems like I can felt what she felt.
Seoul Hall suddenly blackout and I can heard her crying louder than before
I fasten my walk and tap my hand on her shoulder.
I can felt her body shocked with my touched.
I heard her attempt to scream but end up with whisper.
I can felt her body to loose and run away from me.
She seems unaware with her situations.
She act like she's in danger



'Shh….Calm down..It's me..Jaejoong'
'Don't cry baby'



She almost fell flat on her knees, lucky that, I was there just in the right time to hold her from pain.
I sit her on my lap and pull her closer in my embrace.
She tugged my shirts as I resting her head on my chest.
I can felt tears soaked over my shirt. My heart starts racing rapidly.
I bet she can hear that, or probably no because she's too busy with her emotion.
But the hell I care.
What the most important things right now is how to comfort her.
I hum my favorite song. 'Beautiful restriction'
Jessica slowly calms herself and position herself to more comfort position in my embrace.
I just let her do and even tighten my hug as she starts to tell me what's exactly going on.
Tears were fond in my eyes. I'm a man. I can't cry.
But her life is so painful. That's why she hates man and can't mingle well with guys.
But I'm different. Way too different from HIM.
I can make her happy for whole my life, for sure.
What I need now is, just one chance to prove myself.
I love you Jessica Jung, I'll try my best and fight for you.

End of Jaejoong Pov
its sounds so lame and cheesy..haha..sorry for that..
^ Back to Top