MY SAD PAST,PLEASE LEAVE ME ALONE
by choki2lovejessi
Tags jaejoong jaesica jessicajung jisica jiyong snsd | Report Content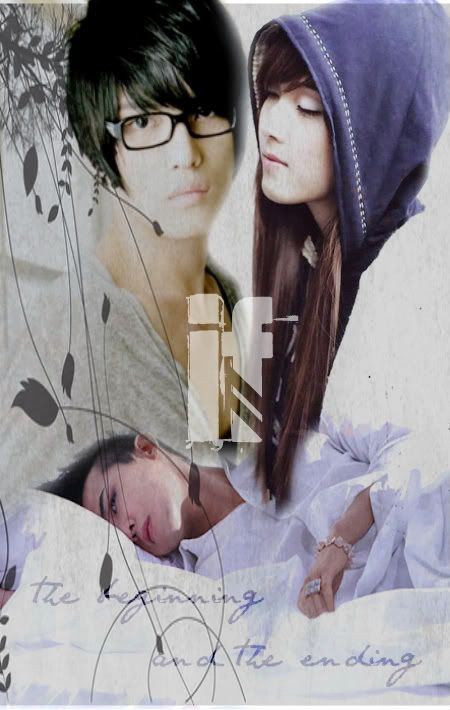 hi guys....it has been more than a week since my last update..sorry for not updating as fast as i could...this month have alot of celebration in my country...n also...next week will be our Raya celebration..therefore...maybe i won't be able to update my fic for next week...>_<..please do wait for my next update..hope i'll not disspoint you guys...here..short update from me for a while..nothing special for this update..it just gve u a hint in what's going on with sica and her past...also a lil moment between her friends with jungs brothers...


preview from previous chapter

The performance was so flawless. Jessica voice harmonizes with Taeyeon's voice. Her English was so perfect. Nobody knows that she can speak English fluently. Yuri and Yoona were responsible in their dance. They did some ssanti dance and also they even manage to imitate Gyuri and Jaejoong's reaction when they perform their task. From Michael Jackson moonwalk to Monkey walk. All of juniors including Jaejoong's group and Gyuri's group were enjoy their performance and even laugh at their imitation.
They finished their performance with standing ovation from the audience. No need to announce who is the winner, because it's so obvious that Jiyoung's team is the winner.
'Yeoboseyo! Oppa!i'm back home



CHAPTER 10
MY SAD PAST,PLEASE LEAVE ME ALONE



Jessica pov

We won!I'm totally happy.

Happy with our victory

Happy with our revenge

Happy to see Gyu & Jae suffer in diarrhea…mohahaha..

Happy with myself

Happy that I can sing again after last year incident

Happy with my new world

And I'm totally happy to see my lovely brothers again.

'Yeah we win!'All of us felt excited as we win today's game.

We hug each other and all of our teammates congratulate us for our success.

It's not a big deal after all. We didn't do much to receive warm response like this.

'So will you guys back home straight away after this? I asked my friends who still jumping in joy and excitement.

My question makes their face change from happy to sad look. I'm wonder what's going on. Did I ask them wrong question?

'No. I'll stay here. My house is far away from here. I'm come from Busan. It's not worth it to just back home just for one day.' Taeyeon answers with her sad tone. I didn't know she is from Busan.

'Same goes with us. We are from Ulsan. It's 2 times far away from here and Busan.' They felt happy for their winning but they felt sad that they unable to back home and meet with their family. I felt pity with them. Lucky my house is not far from here.

'How about you guys come with me? I offer them to follow me back home. It's not cool at all if I'm the only one who back home when my friends stay here doing nothing and

'No.It's okay Sica. We don't want to disturb you with your family.'

'No! It's not okay with me .I already decide. You guys will follow me back home. Let's go now.' I said as I push them out from Seoul hall.

'Don't we have to pack a few cloths with us?'Yuri said as she turns her head to me.

'No need to bring anything. I've a ton of new cloths and lingerie if that you guys worried of.

End of Jessica pov

*********



Loc: Jung's mansion



Ding…dong….ding…dong….

I guess all of my brothers were out working now.

It's okay. I've spare key with me. I will surprise them when they back home later.

'Come guys. My brothers are not at home. We will surprise them later on. Let's get some drinks.'

Jessica said as she enter her house with a big smile shows from her face.

The rest of them were stunned and in awe when they enter her house. They never expect that a simple girl like Jessica will live in the huge house or rather to be called mansion.

They were stuck in the center of her house. Their jaw dropped and they didn't know which direction they should go as Jessica is nowhere to be found.

'JESSICA.'
'
JESSICA'

They shouted her name for a couple of time. No response. But suddenly

'Bwoah!'

'Argh!'

Taeyon,Yoona,Yuri were hugging each other as they shocked with a sudden voice that coming from their behind.

Jessica can't hide her laugh to see them in that position. She has been there since the beginning. She just went to kitchen to get some drinks for them.

'Yah!Sica..Lucky I didn't have heart attack. If not, I'm totally dead now. '

'Unnie! You are mean!'

'Yah shortie! you…….I just felt like to smack your head and make you even shorter as you are.'

Taeyeon,Yoona and Yuri finally regain back their self conscious and start attack back to back with their words.

'haha..Sorry guys..Your looks are so funny. I just want to tease you and see your shocked expiration.' Jessica manages to answer their counter attack as she continues on laughing.

'Fine. We are funny. Satisfied now?'Taeyeon answered her sarcastically and make her way to where Jessica stands.

'Why you didn't tell us that you are rich girl?
Jessica stops her laugh and just answers her question with a smile.

'It's not me who am rich. My late parents were the one who rich and my brothers also rich because they have successful career in their life. I'm just a normal girl who was born in this family. Jung's family.'

Jessica answer doesn't sound fakes at all. She's not a normal rich girl who will act snobby and cocky in front others. She is not a normal rich girl who will stick and mingle with popular group only. She is Jessica Jung, the daughter of Jung Johan and Jung Min young.


*************


Sound of cars engine were heard from outside.3 cars were park at garage and somebody was step out from his car, followed by a few steps after him. Jessica hides herself behind the door and the rest of the girls sit at the couch and watching her quietly without making any sounds.

Click

The door was open and someone's legs enter the house with a smooth walk. His brothers were walking behind him. They didn't realize someone that they miss a lot was standing right behind the door.

'Hey Junsu, why the door isn't lo-' Yunho asked his twins as he felt weird, the door is unlock. But his question was interrupt by the voice that they miss to hear.

'Surprise! Oppa! I'm home!

Jessica jump out from her position once Yunho step in the house.

The jungs brothers were dumbfounded as they didn't believe with what they look in front of them now.

'oppa!oppa! Yunho Oppa…Junsu oppa….yoochun oppa..!!oppa….' Jessica waved her hand in front of them but no reply she get. They just stare blankly at her as they just saw a ghost.

'Oppa!!!!!!!!!!!!!!!!!!!!' Jessica let out her high pitch dolphin scream for her last attempt to wake her brothers from – from shocked with her existence. Lucky for her, her voice was loud enough to wake them up and make them realize that she is the truly Jessica, the one and only Jessica Jung who stands in front of them. Not a ghost.

'Sica'

'Aegy'

'Princess'

All of them shout in happiness when they finally realize her. They ran to her and hug her tightly.

They plant a lot of kiss at her forehead, cheeks and head.

Taeyeon, Yuri and Yoona who just sit and watching the touching scene in front them can't stop from smile and felt a little bit envious for their bond. Their heart racing when they saw her brothers step in to the house. She has 3 good looking brothers who love her so much. Taeyeon'e eye was glued at Junsu , Yuri at Yunho and Yoona at Yoochun.

The jungs siblings were still in their own world until Jessica broke their hug and introduce her friends to them.

'Oppa..Meet my friends. They are the one who always stick with me. This shorter girl is Taeyeon.
The girl at the left is Yuri and beside her is Yoona.' Jessica introduces them one by one to her brother.

Jessica just finished introduced her friends to her brothers. She didn't realize that her friends's eye with the jungs brothers were continues in staring mode from the beginning.

Taeyeon's eye was glued to Junsu. Junsu's smile make her barely can breathe. It's not the same feelings when she meets leeteuk. Yoona can't stop herself from smile all the time when Jessica introduce her to Jungs brothers especially Yoochun.Yoochun's eye, full with warm feelings. She felt comfortable seems like this is not their first time met. But the situation was a bit different for Yuri, she just smile bitterly as Yunho just showed his smile even didn't bother to look at her. She felt hurt to think that Yunho might not interested or have the same feeling like her. The truth is, Yunho did felt the same things like her. He also knows that the way Yuri looks at him was a bit different. But he can't afford to response back her feelings as he take a lot of responsibility on his shoulder. For him, his sister is the first priority in his life. He didn't want his focus and attention to his sister lost when she have a girlfriend. His previous girlfriend was a good example for him. Keep nagging him about the small things; even always argue his attention towards his sister.

'Oppa, I'm hungry. What will you guys cook for dinner?'Jessica asked breaking the staring moment between them.

'What do you want to eat then? I'll cook straight away after this.' Junsu make his way to kitchen after put the briefcase also his coat at the couch. He tugged his sleeves also put an apron on him.

'Urm I want kimchi rice, egg rice fried chicken, chocolate wafer, also urm..i don't know..Just cook what you thing the best to be our best dish to our guest.' Jessica then takes his belongings and walk to his room after she finished order what she wants to eat. The rest of the girls just follow her way without any question.

After place Junsu's coat and briefcase at his room, Jessica lead their way to her room.Taeyeon,Yuri and Yoona's eye were widened in awe the moment they entered her room.

Her room was neat and tidy with beautiful decoration pinkish plus rainbow color make her room brighter and cheerful. She has double queen size bed in pink color also with unique decoration on it. There's small room which full with her cloth, shoes, accessories and her favorites pajamas'.


*************


They were having a great dinner when suddenly the thunder storm it's warning for having a heavy
rain in just any moment. Jessica who's talking cheerfully with her brothers was shocked and screams from the top of her lounge. She closed her eyes tightly and covers her ears from hearing any sounds.

Taeyeon who sit beside Jessica can't help from felt weird and shocked with her sudden scream. Same goes with the rest of the girls but not with Jungs brothers. They just stay calm and approach Jessica with a warm hug from them.

'Shhh---it's okay dear. Calm down. Nothing gonna be happen. Oppa are here. Don't be scared..Shh—

'Jessica who was screaming just now, felt safe with her brother's existence. Lucky they are there in the moment like this. It's been awhile before Jessica back to her past hunted memory. Tears start falling down through her cheeks. She can't stop herself from sobbing even harder when the rain start to showed itself.

'Junsu, go upstairs and prepare her bed. I'm coming with Sica in just a second. Yoochun, bring her food upstairs. I'm going to feed her before going to sleep.' Yunho who still hugging Jessica instruct his brothers to do his orders. Jessica will not calm herself in any short moment. The best solution is bringing her to her room.

'Ladies, please enjoy your dinner. We are so sorry for not able to join you guys dinner. 'He said as he carried Jessica in his arm. He places her head on his shoulder and her arm around his neck. Yuri who still shocked felt sad with his expression. His face showed a sad expression before him heading to Jessica's room.

Jungs brother left them clueless with what happen just now. They were questioning and keep thinking among each other. They wonder what exactly happen. Why Jessica felt so sad, crying and even screaming after she heard the sounds of thunder?
Question every question were barged in their mind until someone approach them.

'Excuse me, but who are you? What you guys doing here? Heechul, just went back from his work. He felt weird when he look at 3 girls who around his sister age were sitting and keep mumbling on something.

'Oh annyeong. We are Jessica's friends. My name is Taeyeon, this is Yuri and the other one is Yoona.' Taeyeon who stand in front him start introduce their self. Hearing Jessica's name makes Heechul's mood change excited.

'Sica? Our Sica? Where's she now? Where are all my brothers??Ouch..I need to teach them a lesson. How rude they left our guess alone.' Heechul keep on mumbling about his brothers' behavior until Yuri interrupt his words.

'Urm..Jessica is not feeling very well. S-She was screaming and crying when she heard a thunder storm..'

'What? Not again…Sorry girls…I need to leave first..See you around..Just treat as your own house.' Yuri's words make him worried with sica's condition. He knows it surely not good news because it has been a long time since Jessica act like that. He fastens his steps to reach Jessica's room. His existence was received by a gloomy expression. Jessica was sleeping but tears can't stop falling from her eyes. Yunho, Junsu and Yoochun just sat beside her watching her carefully. They wiped her tears every time it's falling down. Seeing them like that, make Heechul sad and mad. He felt sad because his sister needs to suffer from her black memories. He felt mad to the person who in charge in making their sister's life miserable and the loosing of their parents.

'Hyung, it seems hunted her again. What should we do? Should we request to stop her orientation activity? I'm scared if the same thing would happen when we are not around.


*****************************************


how was it?can u you guys guest what will happen next?will she stop her activity n follow her brothers order...or vice versa?
sorry,,there's no jisica and jaesica moment here..but i'll update their moment soon after ths....just dont've time to write their moments..i'm dead busy this 2 weeks....
for new reader...welcome to IF ....
 
^ Back to Top