5

wild love ♥

by soshi5
92 subscribers | 10487 views | Updated | Created
Tags cnblue korean seohyun snsd yonghwa yongseo yonghwaxseohyun | Report Content

Characters
yonghwa seohyun cnblue snsd leejoon yongseo gogumacouple yonghwaxseohyun
Description
main characters:
jung yonghwa: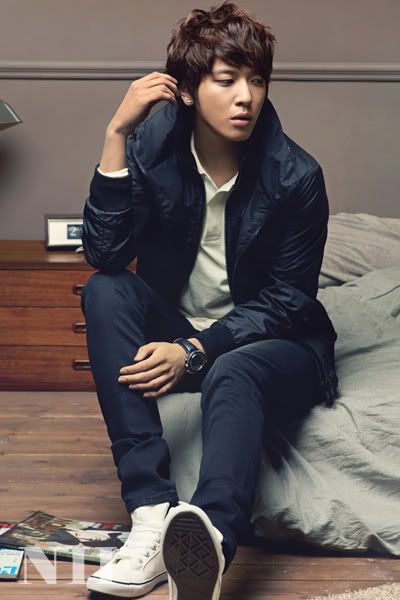 22 years old
cold hearted
rude
undiffrent
selfish
have not too much friends only four
loner
handsome
playboy
smart
the son of the richest man in korea
seohyun:
20 years old
kind hearted girl
polite
careful
helpfull
have 8 friends
pretty
smart
one of sexiest girls in korea
jung hana
3years old
yonghwa and seohyun's daughter
cute little girl
well mannered
nice
dreaming to be a happy family with her parents and to see them acting sweet
minor characters:
seohyun's friends
yonghwa's friends:
 and 
will they be like this ?????
Foreword
yonghwa and seohyun has been in an arranged marriage their parents forced them to marry to run their business soothily 
in all ordinary arranged marriages stories the couple go through fights and problems and in the end they become sweet lovers 
but what happen if our couple in that story didn't get along well and decid to get a divorce what will happen to them?
would yonghwa fall for her and try to get her back or it's too late  ?
would seohyun adapt with her life with her 3 years daughter alone after divorce ?
would her life be difficult?
would she miss him even though  he's not good to her ?
what would she tell her daughter when she ask her about her father ?
what would she do when her daughter ask her to see her dad ?
would he miss her even though he didn't love her before?
would yonghwa use his daughter in order to see seohyun in process?
would their friends help them to be together ?
and of cours all of you ask why they have a daughter when they don't love each others
well all of yours answers would be in this story's chap so read it carefully 
please wait for the chaps /comment /subscribe and correct me if there something wrong 
and please if someone of the good poster creators is here can he do one for me and thank you all
Tweet
^ Back to Top