2

Stuck in the middle

Completed!

by claring95
54 subscribers | 7755 views | Updated | Created
Tags jaejoong lovetriangle romance yoona yoonjae yunho yoonyun | Report Content

Characters
Yoona, Jaejoong, Yunho, DBSK, SUPERJUNIOR, SNSD
Description
Yoona and Yunho are best friends. They have been spending time together ever since they were young. Yunho always fetched her in school from his school and walk her home. Then when Yoona enrolled in Yunho's college, she thought everything would be the same with how they treat each other outside the campus. Jaejoong is a student who has been retained in 1st year college for the second time. The reason? Nobody knows until Yoona accidentally saw him in a ............. (you'll know when the chapter comes^^)
How will Yoona and Yunho's relationship be in and outside campus?
Why is Jaejoong a second time retainee?
Can Yoona melt Jaejoong's coldness and bring out his hidden self?
Will Yoona's heart lean on her best friend or to the cold retainee?
Characters:
Im Yoona - loves kpop and dancing. She's the best friend of Yunho and she is a smart and adventurous girl.
Kim Jaejoong - has a cold personality. No one knows anything more about him other than his quite good looks and him being a second-time retainee.
Yunho - really loves to dance. He is the school hotshot. He really cares for Yoona, he just didn't like to show it in school at first.
Minor characters:
SNSD
Super Junior
DBSK
SHINee
stay tuned for some cameo's from different KPOP groups <3
Foreword
Other poster(s):
------->>> created by SHadowB2STSHINee <3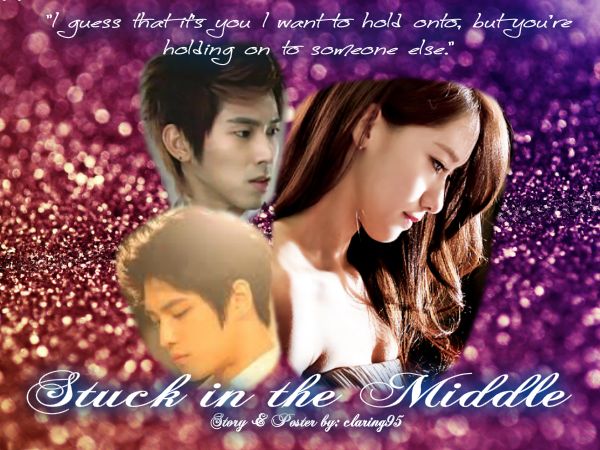 ------->>> created by yours truly <3 kekeke
* SNSD, SUJU, DBSK are extras :) some of them might be a schoolmate, a meanie, and someone who works in food shops :)
NOTE: the pictures, GIFs and videos I am using in my fanfic are NOT MINE. Credits to their owners, I got them all from the internet :)
I made the first and fourth posters :) but the pictures used are not mine :) credits to their owners !! :)
PLEASE DO NOT PLAGIARIZE MY STORY !!
I have been trying my very best for this and if someone would copy my work for his/her own selfish reasons (like claiming my story his/hers), it would definitely break me.. and I would have to set my story on private..
so, NO PLAGIARIZING, okay ??
kamsahamnida ! <3
this is my second fanfic :) enjoy!!
Tweet
^ Back to Top