Description
Sehun was hot, Luhan was crushing on him, although Sehun's going out with someone, the major crush will never change.
Foreword
Characters: As of '2 years' ago
                            Oh Sehun
18 years old
First year student 
Never had a girlfriend, because he was a playboy
Of course that's until he started dating Jae Eun, someone that's like him
He doesn't care about other people's feelings.
Despite how bad he is, he is one heck of a smartie pants, straight A's
Luhan has a crush on him
Sehun is biual
Can be bratty, but in front of people, he stays a cool guy
                                Luhan
21 years old
People often mistake him as a girl
Has a crush on Sehun
Never had the courage to talk to Sehun
He is like a dorky boy, who manages to be good-looking
4th year student
Straight up gay
Does not like Jae Eun for dating Sehun
Like Sehun for his badness
The closest he has been with Sehun was in the classroom
                              Song Jae Eun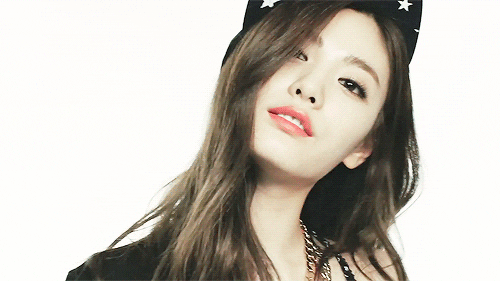 17 years old
She is like the girl version of Sehun-Perfect Little Bit.. (I'm not gonna say it)
She knows about Luhan, she doesn't tell Sehun
Very mature, not bratty like Sehun
Her usual style: Snapback, Necklace, Crop Tops, Cardigans, Loose Sweaters, Tight Jeans and Converses
Her talent is lying, she can lie about anything
Has a way to make people fall in love with her
She didn't use her way to make Sehun fall for her, it was natural
                           Kim Min Seok
​Some kind of genius professor that graduated school hella early
Looks a lot younger than a lot of students on campus
21 years old
Best teacher to be friends with, according to Luhan
Luhan's grade school best friend, now his secret best friend, because of his position
After an incident, he dislikes Sehun, who is in his Biology class
He is the nicest teacher in the school, (According to the 2015 Teacher's Award Survey)
                             Kim Jongin
Sehun's best friend, along with former playboy buddy
18 years old
2nd year student
Dumbest kid in the class
Most find him hot, some find him 'umm, hah cute!'
He is a playboy, will be one forever, he says
Doesn't like that Sehun stopped being one once he started dating Jae Eun
The only passing grade he gets is in Mr. Kim's class

---

 
(Two Years ago)
Sehun was this playboy who didn't care about anyone's feelings, really. He believed no one had feelings great enough to pity.
He was a biual boy attending the first year of college, when he felt something, for someone. Her name was Song Jae Eun, she was beautiful, she was smart, she was nice and confident, she was everything girls wanted to be. 2 weeks later, they went out, who could reject, they both had pretty faces.
Because they both had pretty faces, other people were jealous of them, some guys liked the Jae Eun, some girls like Sehun, but no only do girls like Sehun, there was this one guy who liked him very much.
---
Please comment, you will need to subscribe, and you should upvote my story is you want! 
Cover design by: Rhyanna-Fly To Love
Advertisement by: Package Petite