Description
A group of friends decide they want to make their last summer before going to college  unforgettable . So they prepare a roadtrip with a list of things they want to do before they die.
What will happen to them? 
Foreword
Name:

Bae Suzy
Age:

18
An optimistic girl , she tries to see the brightest side of every situation . People often misunderstand her because she is reserverd and cold to those she doesn't know . Tries her best to protect her friends and family.She can be very funny and sarcastic .Is always carrying a book and her Ipod . She loves singing and humms everytime she's bored.  Has great fashion sense and dreams of becoming a famous designer in the near future . Doesn't take many  risks
Name:

Kim Jaejoong
Age:

19
The oldest in the group . Seems really serious but is actually a big dork. Has many problems with his family so values his friends alot.He isn't afraid to speak his mind and is is very truhful.Can be very stubborn and when things don't go his way acts like a child . Has a thing for cats and likes cooking for the others. Has a bad habbit-smoking and is very close with Suzy's cousin Bae Dae-Ho . Loves children so he wants to be a pediatrician  
Names:

Bae Dae-Ho

&

Park Hana  
Ages:1

9

&

18

 
The loverbirds of the group .Bae Dae-Ho is an aspiring actor that came to Seoul to live with his uncle and cousin and  Park Hana is a Suzy's bestfriend.They met  ,fell in love and have been  inseperable since then .Hana has a passion for filming and photograpy . She is very calm but once she eats sweets she becomes hyper .Dae-ho love suju but can't handle his drinking.
Name:

Kwon Jin-sang
Age:

19
The womanizer. Flirts alot and thinks all woman love him.  Likes to prank people especially Suzy . He is the moodmaker of the group and can be very cheesy  . But when  necessary gives the best advices and is a great listener . He and Suzy are chilhood friends and he is very close to her always saying she is the little sister he never had.Can be very dramatic and emotional earning the title of Diva. Comes from a rich family but isn't spoiled .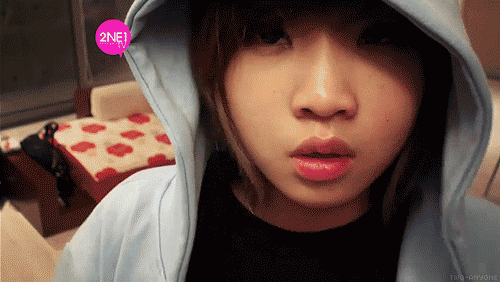 Name:

Han Soo min
Age:

18
A cheerfull tomboy .She dislikes girly stuff and teases Suzy's foondeness for fashion . She and Ji-Sang are always causing some tipe of trouble. Loves all types of sports and is very competitive.Sometimes raps at clubs and loves hip-hop. Brave and headstrong. Comes from a big family and wished to be an only child . Secretly loves Hello Kitty.
Name :

Um Jae-Hwa
Age:

18
A very clumsy and naive boy .People think they can  take advantage of him because of his appearence but he considered to be a genius . Hates violence of any sort . Loves to sleep and do aegyo. He can sleep almost anywere.He can play  piano, guitar and teh violin.Loves animals and has three dogs and two cats one of them called Jaejoongie. Has a crush on Soo-Mi