SPIN-OFF: EXO Lu Han's Snobbish (Man Hater) Soulmate [PLEASE DO NOT TRANSLATE/PLAGIARIZE]
Description
[PLEASE DO NOT TRANSLATE/PLAGIARIZE]
(You) Seong Chae Rin is the (all- work but -no -fun girl) who is a man hater. She crosses paths with EXO'S Lu Han who does nothing but to annoy her.. Will hate bloom to love?
THIS IS A SPIN-OFF OF MY FIRST FIC, MY ARRANGED MARRIAGE WITH EXO-K'S SE HUN. 
The Joo Hun couple will still be present + EXO+ other characters!
The first chapter takes place just hours after the last chapter of my first fanfic. 
So I guess it's pretty much a sequel, only difference is that it's Luhan+ Chae Rin -focused.
This is a thank you gift for those who religiously subscribed, commented, wall-posted/ messaged me on my first fic.
Foreword
Imagine yourself as Chae Rin . Gorgeous, emotionless, hardworking, strong, talented (MAN HATER)
> She doesn't have time for herself since she's too busy taking care of her four-year old brother.
>very snobbish
This is you:
and this is your living nightmare, Lu Han
In front of EXO, he appears to be very angelic... very calm.. peaceful... but when he meets Chae Rin, he goes all out to find her weakness and irritates her.... (nappeun namja)
>>> OTHER CHARACTERS<<<
Your brother: Seong Joon Myun
and this guy named Lee Donghyun (OMO. who is he??? haha)
---POSTERS: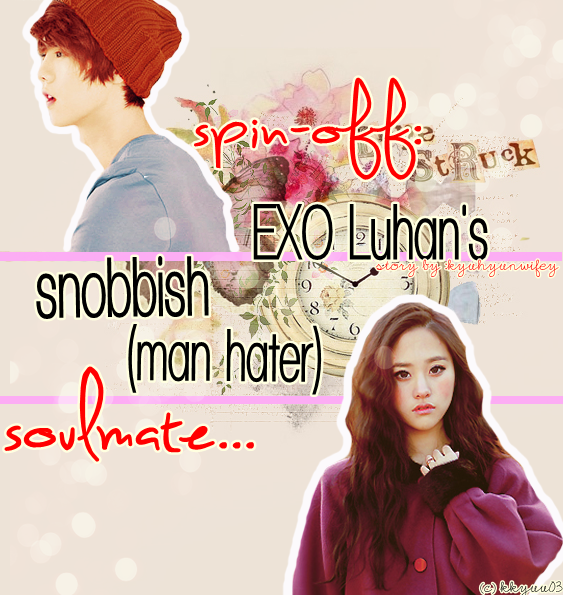 ---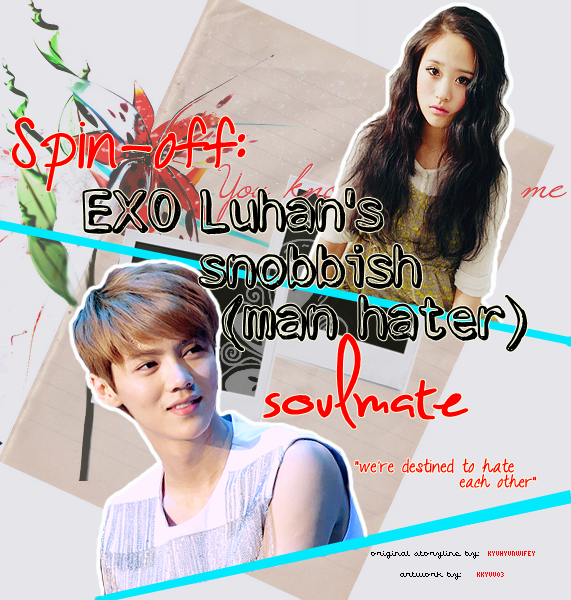 MADE BY kkyuu03. 
by SHINeesJuliette
CHAPTER ONE IS ALSO POSTED HERE : http://www.asianfanfics.com/story/view/127709/53/my-arranged-marriage-with-exo-k-s-sehun-arrangedmarriage-korean-romance-smtown-exo-sehun]