sweet buns || come join these warm buns today!
Description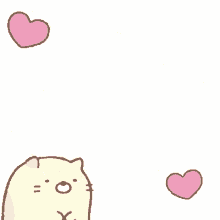 SWEET BUNs IS A NON-AU ROLEPLAY SERVING FRESHLY BAKED BUNS EVERYDAY. COME , VISIT, AND JOIN OUR SHOP TODAY! ACCEPTING AFF AND TWITTER RESERVATIONS!
TWITTER: @SWTBUNBASE
SEE YOU, FUTURE SWEET BUN!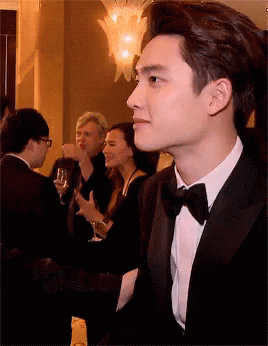 @SWTBUNtaem
@kimlipSWTBUN
taemin & kim Lip







RULES AND GUIDELINES

001.TIMELINE IS UNRATED, BUT PLEASE AVOID DRAMA AND TRIGGERING TOPICS ON THE TL. WE WANT EVERYONE TO FEEL SAFE AND HAPPY.

002. LIMIT CONTACT WITH PEOPLE OUTSIDE OF THE ROLEPLAY.

003. LIMIT OOC RELATED THINGS ON THE TL. WHEN TALKING IN OOC, USE BRACKETS.

004. AVOID FACECHASING AND BIASED REPLIES. BE WARM AND WELCOMING TO EVERYONE

005. THERE IS A DATING BAN OF 3 DAYS, MOVE IN COUPLES ARE ALLOWED. Marriage is allowed. NO PREGNANCIES. NOTIFY BASE WHEN "DATING", "ENGAGED", or "married".

006. INACTIVITY FOR 3 DAYS RESULTS IN A KICKOUT, HOWEVER YOU CAN ASK TO BE REVERIFIED WITHIN 24 HOURS OF BEING KICKED. PASSWORD: IF YOU'LL BE ANYTHING IN A BAKESHOP, WHAT WILL YOU BE AND WHY?

007. NOTIFY BASE IF TCC OR CCING. TCCS ARE LIMITED TO 5 PER PERSON, WITH A ONE WEEK PERIOD IN BETWEEN EACH TCC AND CAN LAST A FULL WEEK.

008. NOTIFY BASE WHEN TAKING A HIATUS OR SEMI-HIATUS. SEMI-HIATUS CAN LAST UP TO 2 WEEKS, AND HIATUS CAN LAST UP TO 1 MONTH.
000. SUBSCRIBE TO THE STORY. UPVOTE IF YOU CAN. 001. CHECK THE MASTERLIST TO SEE WHO IS AVAILABLE. IF UNDECIDED, CHECK THE WISHLIST! 002.COMMENT YOUR APPLICATION (FORMAT BELOW). NO JOY RESERVATIONS PLEASE. 003.ONCE ACCEPTED, YOU HAVE 48  HOURS TO MAKE YOUR ACCOUNT AND MENTION BASE FOR VERIFICATION. 004. FOLLOW BASE AND ALL OF ITS MEMBERS ONCE YOUR ACCOUNT IS MADE. IF YOU AREN'T VERIFIED WITHIN 10 MINUTES, FEEL FREE TO INTERACT WITH THE OTHER MEMBERS. 005. IF RECYCLING AN ACCOUNT, CLEAN OUT F/F AND TWEETS. 006. NEWCOMERS MUST REACH 50 TWEETS WITHIN 24 HOURS OF BEING VERIFIED. 007. USERNAME FORMAT IS @SWTBUNNAME OR @NAMESWTBUN. 008. PUT "SWEET BUNS" SOMEWHERE IN YOUR ACCOUNT. 009. HAVE FUN!
NAME;
GROUP (IF ANY)
TIMEZONE (GMT)
PASSWORD
03.02.18 || Updated masterlist; new featured members

MASTERLIST
LEGEND
TAKEN, ADMIN, RESERVED


BTS
TAEHYUNG, SUGA

day6
YOUNG.K

EXO
SUHO, SEHUN, D.O, CHANYEOL, kai

F (x)
krystal03.10

GIRLS' GENERATION
TAEYEON, YURI, tiffany

GOT7
JACKSON, mark

IMFACT
Sang

INFINITE
WOOHYUN, SUNGGYu

Loona
Kim lip

Nct
JAEHYUN

RED VELVET
JOY, irene

SOLOIST
SUZY, DEAN 

Shinee
Taemin

Super junior                     donghae

GROUP
NAME


LEGEND
GRANTED, URGENT
SUZY WISHES FOR
COMPLETE EXO, SNSD, BTS, BLACKPINK, NCT, RED VELVET, TWICE, SEVENTEEN'S MINGYU, WONWOO, AND HOSHI, SHINEE'S MINHO AND TAEMIN, GOT7'S MARK AND JINYOUNG, HENRY LAU, AND MORE PEOPLE TO JOIN
TAEYEON WISHES FOR
COMPLETE SNSD, SHINEE, jessica jung, F(X)'S VICTORIA, KARD'S SOMIN, EXID'S HANI, BIGBANG, SOLOIST CL, AND COMPLETE INFINITE
SUHO WISHES FOR
COMPLETE EXO, RED VELVET'S SEULGI, BTS' JIN
KYUNGSOO WISHES FOR
COMPLETE EXO, COMPLETE BTS, MONSTA X'S KIHYUN & SHOWNU, AND TWICE'S SANA & JIHYO
JACKSON WISHES FOR
COMPLETE MONSTA X, BTS, BLACKPINK, AND GOT7
YURI WISHES FOR
SUPER JUNIOR AND SHINEE
SUNGGYU WISHES FOR
HOYA, SUNGJONG, DONGWOO, SUNGYEOL, AND MYUNGSOO. EXID'S HANI. SUNMI. LOONA'S HEEJIN. LOVELYZ, GOLDEN CHILD
dean wishes for
day6's wonpil
Victoria wishes for
complete f(x), day6's Wonpil and dowoon, loona, dreamcatcher's yoohyeon
taemin wishes for
seventeen's vernon, shinee, exo's kai



SEHUN & SUHO
DATING | ENGAGED
110617 | 123117

TAEYEON & WOOHYUN
DATING
110817

YOONGI & JOY
DATING
123017

JUNGKOOK & JIMIN
DATING
011418

KYUNGSOO & CHANYEOL
DATING
011718

SUNGGYU & JACKSON
DATING
012818

dean & young.k
DATING
020218
the love month, school au, and valentine ball
february 2018



""Il n'y a qu'un bonheur dans la vie, c'est d'aimer et d'être aimé." – George Sand

there is only one happiness in life: to love and be loved.


PROCEED TO THE NEXT CHAPTER TO SEE MORE OF THE EVENTS BAR!