Do you want to be my Lover, Mr. Bodyguard?
Description
     Kim MaRi was a student of the School of Arts in Seoul where she was the outcast of her class because of her family status and personality. Also she is the daughter of the CEO of an entertainment company called Starlight Entertainment and her mother was a Top actress in South Korea but she died in a car crash in which MaRi was also involve when she was four years old. Because of the accident, MaRi needed some physical and emotional treatment, she developed amaxophobia and claustrophobia. She received a lot of treatment for her phobias, and now she can tolerate to get in any vehicle but sometimes she gets nervous and for her claustrophobia it's not that severe like before. MaRi was raised by her maid/nanny Mrs. Yoo. Her father has a really busy schedule and he doesn't share some time with her. She is really good at playing many music instruments; but her father wants her to be an idol and make her debut as soon as possible in a girl group. But she doesn't want to be an idol and pretend to be someone who she isn't. She often tends to go against her father's will by making trouble and being the reason of critics from the netizens. Recently her father began to receive threatening letters at the company, saying that they will hurt his daughter. At first he didn't give it importance, but then he began to receive more letters. Until her father had enough and decided to hire a bodyguard for MaRi. The CEO asked Mrs. Yoo if his son knows someone of trust to take that place, Mrs. Yoo called her son and asked him about it. At the next day, Mrs. Yoo's son called telling them that he has the perfect candidate for the bodyguard position.  And that bodyguard was Jung TaekWoon.
      Jung TaekWoon is most silent and serious person that you can know. Only the one who are very close to him know the color of his voice, his true personality and even had seen him smile. He was living very far from his family and he shared a rent house with his childhood friends VIXX. Also he lives with his best friend SamSoon, which is his black and green eye cat. He was a student of P.E. and Music in the University of Seoul in which also study N, Ken and Ravi (Music Department). But then TaekWoon start to have some economic problems and it became hard to pay university and his part of the rent, so in the end he decided to drop his studies and search a job. His taekwondo professor, which is also the son of Mrs. Yoo, suggests him the bodyguard job that the CEO of Starlight Entertainment is requesting. He didn't think twice and he accepted it.
Foreword
Characters:
Kim MaRi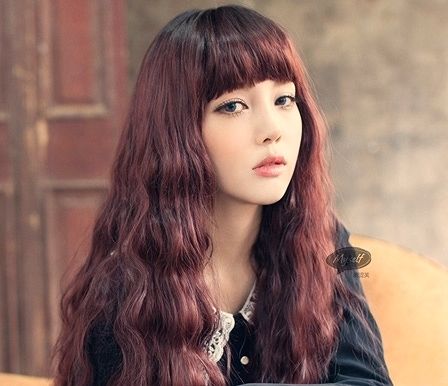 She is a rebel and troublemaker young lady. She might look like a though girl but in the inside she is the most caring and sweet girl. But she have trouble to express her feelings, because she have always been living alone in her mansion with her nana Mrs. Yoo. MaRi is senior student at the School of Arts in Seoul and the outcast of her class because of her background. She wanted to be in the music industry but as a compositor, a musician or something that she can be comfortable and enjoy it.
Jung TaekWoon/Leo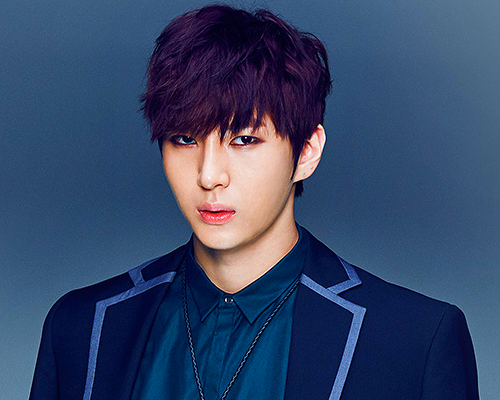 At first glance you can say that he is a person of few words, with a poker face and very fierce. But the people who know him well can say that he is a person who tends to get embarrassed often for any reason, shy and lovable. Is a very responsible and serious person in everything that he does. He has a black and green eyed cat called SamSoon, which he loves.
Lee HongBin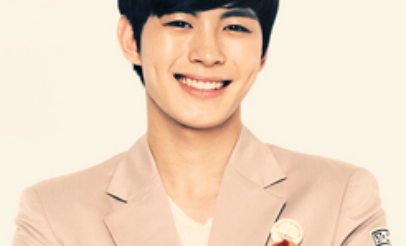 He is the famous and popular boy from school for his looks and personality. HongBin is a caring and happy person. Is part of VIXX and one of Leo's friends. N and HongBin are the closest to Leo. He attends the School of Arts, and he is MaRi's classmate. MaRi has a crush with him, but he doesn't want to be involved with her because she is a "rebellious young lady". He is always hanging at school with Hyuk.
Ailee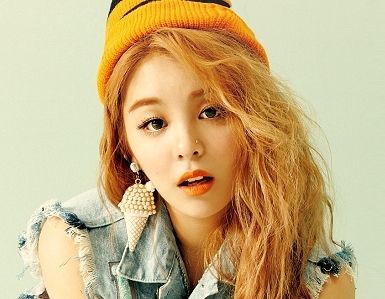 She is the kingka of the school and is always making fun of MaRi. She has a crush with HongBin.
Lizzy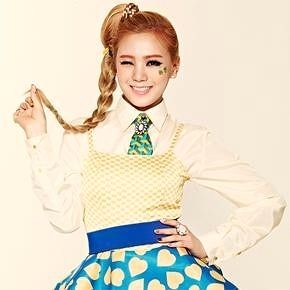 MaRi's friend and classmate, she is very funny, joyful and talkative person. She falls in love very quickly with the guys, she love cute people and stuff. She is kind of stalker for the things or the people that caught her attention. Lizzy and Mrs. Yoo are the only people that understand and know all of MaRi. She has a crush with all the VIXX guys.
VIXX Gang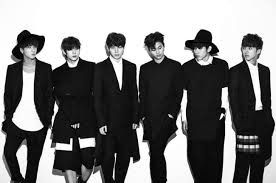 Hi!!! This is my FIRST fanfic that I write and I'm so happy. I chose VIXX as my first group for a fanfic becasue I can say that I'm so biased to that group from the begining. I'm really excited and happy to write this story this story for you guys. If you found some words misspell or any error in the story please excuse myself, my first language is not English and I'm trying really hard for you guys. If I don't post any new chapter in a while please excuse myself, but my university already started and I have many work from my classes. I'm writing this to stressout a little from them.Any comment and critic are welcome. I hope that you like it and thank you for reading it .Please, don't plagiarize it. (o_<)
Note: All the italic parts are the things that the characters are thinking.