unbeknownst
About Me
THAT'S OKAY BABY ONLY WORDS BLEED
Hey guys. Uhm, before adding me as your friend can you please just talk to me first, hihi? I don't know, I prefer talking to people and remembering them rather than just knowing them by their usernames. Anyways, I ship Kaistal and Jackji their the cutest shiz ever. How about you? Who are your biases and your OTPs? ;) I don't bite you know.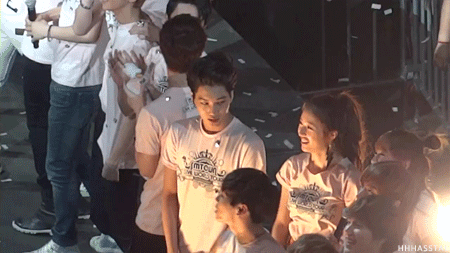 FALLEN (KAISTAL)
She was a , a , a party girl spending her night at clubs satisfying men's thirst but then he came along and everything changed. She was forced to tie her knots with Kim Jongin, the cassanova who was known for breaking the hearts of girls like her. He loved seeing bad girls break their knees and cry in front of him, begging him to stay. It had always been his guilty pleasure but Soojung being Soojung saw this as a game and not as a threat. She then promised herself to make him fall for her until everything went out of hand hence, she finally realized that she was falling for her own trap.
JACKSON AND YOUNGJI MEETS AGAIN (JACKJI)
Bickering - that one talent that they both shared, one hobby that they both enjoyed. Heo Youngji and Jackson Wang were sworn enemies. Well, at least that's how it seemed and how it's supposed to be. It seemed that the two were the epitome of bickering. It all started with cheese. Yes, a cheese, a simple cheese. The cheese that Jackson had been longing for.

TITLE OF THE STORY
Nam liber tempor soluta nobis eleifend option congue nihil imperdiet doming id quod mazim placerat facer possim assum. Typi non habent claritatem insitam; est usus legentis in iis qui facit eorum claritatem. Investigationes demonstraverunt lectores legere me lius quod ii legunt saepius.

TITLE OF THE STORY
Claritas est etiam processus dynamicus, qui sequitur mutationem consuetudium lectorum. Mirum est notare quam littera gothica, quam nunc putamus parum claram, anteposuerit litterarum formas humanitatis per seacula quarta decima et quinta decima. Eodem modo typi, qui nunc nobis videntur parum clari, fiant sollemnes in futurum.
YOU & ME
AGAINST THE WORLD