get2herheart
Personal Message
About me
HELLO! My name is Ann, I'm 20.
EXO is the game, Sehun is the pain. (I don't have a bias list so don't ask me who my faves are after Sehun. Sehun is my one and only.)
Some other artists I like are:
Red Velvet, Taemin, Demi Lovato, J-MIN, Ed Sheeran, Adele, Taylor Swift, TWICE, Taeyang, Lu Han, Oh My Girl.
I also collect Sehun photocards! If you have any you're willing to part with, contact me!
Most of my fanfics are of Sehun (sorry not sorry) unless you're looking at my co-author list which is pretty various. You may even know me as korekrypta's beta since we're usually a team (check her out!). I just have a lot of feelings. There are a few of the other members though. And everything is EXO so if you don't like them, then you should probably just...leave.
I don't take requests unless I'm doing something special and state it somewhere.
I accept all friend requests because I like to feel popular because I have no life.
However, I'm an introvert even on the Internet so I don't tend to go around parading love on everyone. I think I'm fairly friendly though so don't be afraid to approach me if you want to be friends.
I appreciate and love every comment I get! My favorites are long comments about how the story makes you feel and theories you have and all that good stuff. Do not comment "update soon." For the love of God. I won't answer you back.
I do try to answer every comment back but I'm a ditz and my attention span is worse than a house fly. I will forget I even got a comment in seconds. So don't feel ignored if I never reply. I love you!
I don't generally allow translation but in favor of the new feature on AFF, I might can be presuaded. But you have to ask first! Don't just do it. I don't allow them for all my stories.
Away from here, I run an EXO blog to help make stanning a little easier. Check it out! EXOFORLOVE.BLOGSPOT.COM
I think that's all. Thanks for stopping by!
Below are some of my most popular stories. Hope you'll check them out. (Click posters to be directed.)<3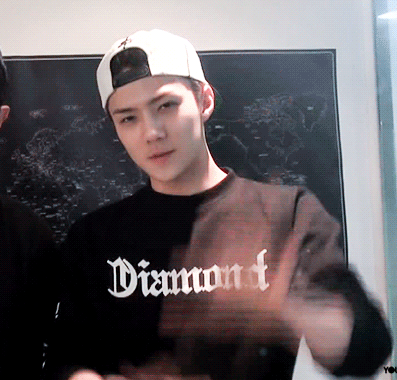 IRONY
Choi Eunhui's high school days are troubled when she attracts the biggest bully.
When no one dares to stand up for you and the teachers never notice, what do you do?
Oh Sehun is nearly unstoppable.
SWEET NIGHTMARE
"So you're in love with a crazy person?"
Sehun is plagued by psychological monsters that no one else can see.
He thinks no one can save him until she comes along.
SWEET LIES
When her uncle pisses off a mobster, Sorin is dragged to France by said mobster to retrieve 2 million dollars.
He says he's going to kill her once he has his money back.
Will he follow through?
Enouement
Park Yebin's family's company is failing.
Oh Sehun's family is tired of his playboy antics.
Can their arranged marriage, a move to save both company's from destruction, be their saving grace or their downfall?
About Me
Nothing in the thing above is accurate lmao ignore 20-year old me.