ꉓꀸꎇ Cirque Du Freak ꉓꀸꎇ a supernatural MeWe RP ꉓꀸꎇ Soft Reopening!
CIRQUE DU FREAK
a home for lost souls
"The midnight circus is here, on the edge of town; a circus filled with sights that cause fear to unfurl in your heart and wonder to twist in your gut." Shapeshifters, fire eaters, blade masters and illusionists who toy with your senses—the midnight circus is refuge to them all. Under the moon and stars they cast their spell and entrance their audiences. But behind the big-top love burns, lust simmers, hatred bubbles, and the clawed shadows of the past crawls through the lives of the performers.
So welcome, dear freaks. The cirque invites you with open arms. Come join the world of the Midnight Circus where you'll make some friends, have some lovers, and maybe even make an enemy or two. You'll find people like you, people who embrace you for who you are. There is but one stipulation: once you're here, you're here for the rest of your life.

Current Location:
Jeonju, South Korea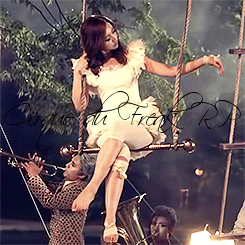 founded | december 28, 2012
revamped | september 29, 2018
Four long years have passed since the Midnight Circus lie abandoned in Asahikawa, Japan. After the disappearance of the previous ringmasters, members of the circus had fled, fearing for their own security. The circus no longer seemed safe, cursed by the loss of so many different leaders.

One member, however, stayed behind. Song Somi was devastated by the run down condition of the circus. Things were missing or broken. There was no money left. She had no grasp of the language and nowhere else to go. It took four years of hard work and frustration before she could finally see the fruits of her labours. Four long years, and finally the circus was set back up. Finally, it was ready for everyone to come home. 

A small group of freaks slowly trickled in and followed Somi as the circus spent several months traveling through Japan. Now the circus is in Korea again, and her only job now was to bring everyone with special abilities, like her, back to the circus. Back home, where they belong.
---
This is a soft reopening of CDF! Once we hit 10 applications between here and Tumblr the directory will welcome in all. Full information, rules, settings, and the masterlist can be found either here on carrd or here on Tumblr. Applications will be accepted either here or on Tumblr, and the form is here. 
Thanks for reading, and we look forward to having you join us!