Why do you turn up at the wrong time?
by Yamasau and FlamingMinho |
Tags jungjihoon leejoon mblaq romance seungho you | Report Content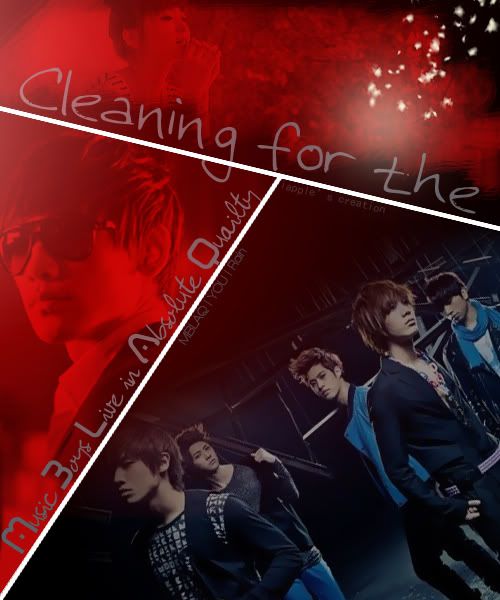 Your POV:
For those of you wondering why I'm so pissed off at Mr. "I've-got-better-abs-Ok-Taecyeon", it's because I hate Joonie. He was my childhood friend but left me when I was thirteen and I hated him ever since. I know it was seven years ago but he was the best friend anyone could ever had. He always stood up for me during school when I got bullied for being short, he gave me lollipops when I got good marks, and he even made me feel better when my dog Bulgogi died. He was the best that I liked him so much, that you could even say I loved him, but everything changed when he moved to Korea. His full name was Lee Chang Sun and I started to call him Joonie, because as I a kid I started to say Chang Sunnie and well it some how came to be Joonie, I don't know I was two at the time ok? But I remember when I was twelve he kissed me. I was feeling sad because I had fallen off my bike and scratched my arm. He was teaching me to ride then but I sort of ran over him and he landed on top of me and well I started crying so he kissed me to shut me up and well obviously I did.
Without realising tears were streaming down my face and I buried my head in my hands.
'Are you ok?' Seungho asked looking at me
I couldn't hear anything and just kept crying. Seungho parked the car and got out and came around to my side and opened the door. I fell to the side and he caught me and I just cried into his arms.
'What's wrong?' He asked me 'Are you ok? Did something happen at the Radio Show?'
I just cried more, thinking that Joon kissed me. It annoyed me because I had that exact same feeling when Joonie kissed me. Seungho started caressing my arms to calm me down and I slowly did. Remember when I said I could fall asleep in his arms, well that's exactly what happened.
Seungho's POV:
As we were driving ______ looked really angry and the suddenly started crying, I stopped and started hugging her but I still don't know what the problem is. If Joon did something to her at the Radio Show I'm going to kill him. She fell asleep in my arms and I placed her back in the car and draped my jacket over her to keep her warm. I continued driving and I made it to the dorm building, I lifted _____ up and carried her to our floor. I stopped outside of her apartment and found the keys in her bag and opened the door, I'm not going to leave her in our dorm with a whole bunch of perverts.  I looked around and placed her in her bedroom, I was about to stand up but her bracelet was caught on my watch. I tried fiddling with it but it didn't work, I sat down next to her on her bed.
'Well isn't this awkward' I said to myself
Without realising my eyes began to slowly shut and I fell asleep next to _______.
Your POV:
I fell asleep in Seungho's arms in his car and I woke up to feel something soft under me and my blanket. I opened my eyes and saw my clock facing me blinking with 8 o'clock.
'It's my day off time for some more sleep!' I said to myself and turned around to see Seungho sleeping next to me and closed my eyes. WAIT WHAT!? I opened my eyes and stared at him. I looked under the blanket to see me still wearing clothes, but his hand was on my waist. Crap! Someone help me. I slowly pulled the blanket away and was about to stand up but I was pulled back by my wrist and landed next to Seungho again.
'Hmm Mir stop jumping around' He murmured rubbing his eyes 'YAH! What are you doing in the dorm?'
He jumped up.
'What do you mean DORM? This is my house!' I yelled back 'WHY ARE YOU HERE?!'
'Because you fell asleep on me' He said
'So you could have just left me here by myself!' I replied back
'Blame this!' He said holding up our wrists 'Now can I go back to sleep now?'
'No get us untied first!' I said pulling at our wrists
He just lay down on my bed and pulled me on top of him.
'Yah! Let go of me' I said pounding on his chest
'Ah' he groaned
'Am I disturbing something?'
I turned around and saw the one person that would have killed me if they were thinking the other way.
-------------------------------------------------------------------------------------------------------------------------------------------------------------------------------------------------------------------
Sorry everyone for the short chapter but I'm updating my other fic soon as well! I'm sorry if it's too short!
Please tell me who you think the person is!
I wanna hear all your thoughts!
Happy Gracie-Sama I updated even if your not coming to my house early!
Yamasau out!
^ Back to Top