You left... 2nd Chance?
by SaphireShines
4598 views | Updated | Created
Tags eunhae teukchul yunjae kyusung | Report Content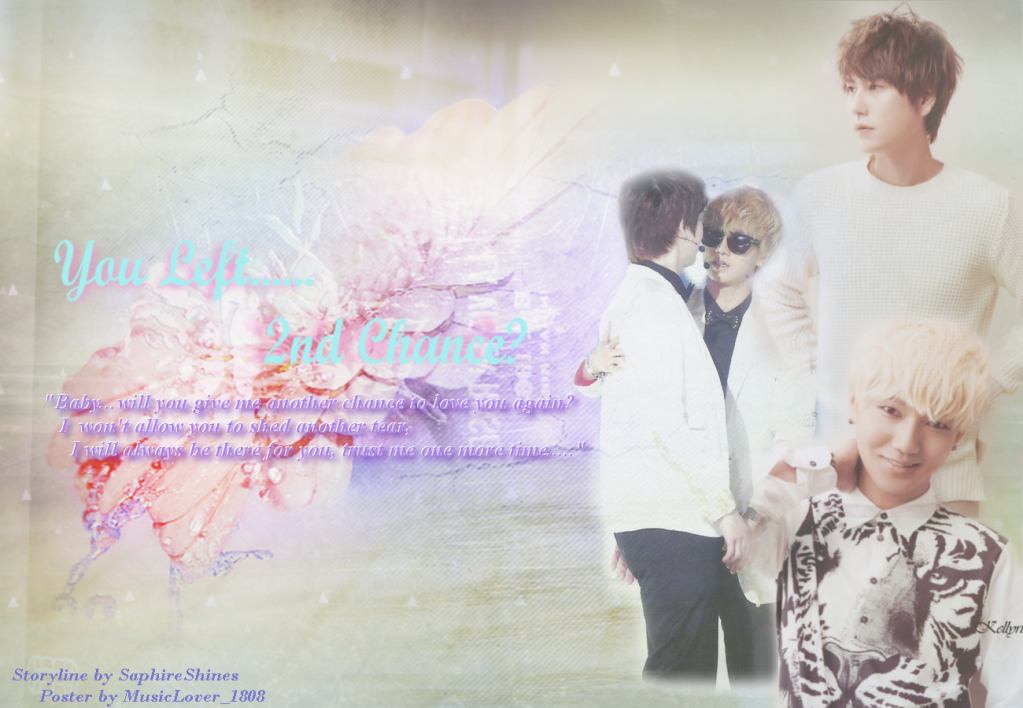 Characters
Kyuhyun Yesung EunHyuk Donghae Yunho Jaejong Heechul & Leeteuk
Description
Hi ! This is my first time writing a fanfiction and i would hope that you would give me your support. My English isn't very strong and i hope that you guys won't criticise on my mistakes. I hope that you guys would enjoy reading this fanfiction~ Please do comments and give me your views thank you(:
Foreword
Five Years Ago:
You left... I'm lost ... "Hyung ... please snap out of it.., his gone forget about him!" cried Donghae. 
Now: No one Pov
" HYUNG!!! You are late for school where the hell are you?!" Donghae screamed.
 "Aishhh... this kid .. I'm behind you stop screaming im just 5minutes late !" pouted yesung.
DongHae POV:
5 Years had passed since that day, hyung has  finally moved on but no matter what he just wouldn't sing anymore... Let hope nothing bad would happen on the first day of school. 
Sorry for the bad foreword! Please look forward to chapter 1 which is a short introduction:)
Tweet
^ Back to Top