Terrifying Memories
Completed!
by Stardust1004
33 subscribers | 1956 views | Updated | Created
Tags minwoo youngmin kwangmin boyfriendband donghyun hyunseong jeongmin | Report Content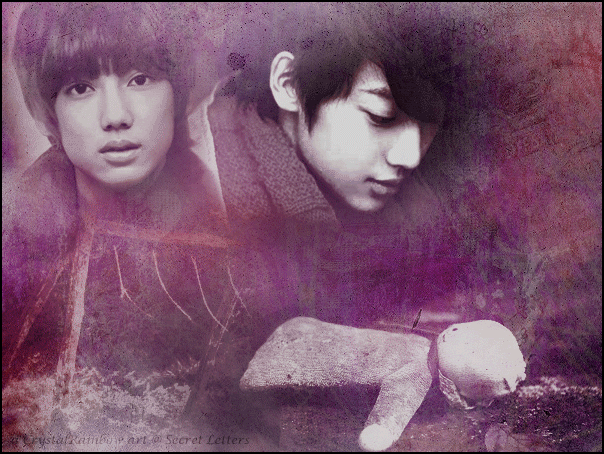 Characters
Jo Kwangmin, Jo Youngmin, No Minwoo, Lee Jeongmin, Kim Donghyun, Shim Hyunseong
Description
Story Description:
Jo Kwangmin lost all memory of his childhood, he only remembers his life from when he was fourteen-years old, nothing before then. Kwangmin, feels lonely, his only friends are Lee Jeongmin and Kim Donghyun, the two have taken care of him and his twin brother, Jo Youngmin since they were little kids. The twins meet a young boy named No Minwoo and make friends with him, Minwoo thinks the twins are close like all other twins, and that they are always together, but he is wrong, so wrong. The twins hate each other so much, they can't stand to be around one another. Kwangmin feels so hurt when he yells at Youngmin, he doesn't know why. But that's not all Kwangmin has to worry about, he soon starts to feel fear, like he is scared, terrified of something, and memories of his past slowly come back to him, only making him more scared.
Characters:

Jo Kwangmin - Friendly and nice, lost his memory of his past when he was fourteen-years old. Hates his twin brother.

Jo Youngmin - Rude, he has hated his twin brother since they were little, only gets along with Jeongmin and Donghyun.

No Minwoo - Meets Kwangmin and Youngmin at the amusement park, he is very nice to them, even though Youngmin is still rude to him. He becomes very good friends with Kwangmin.

Lee Jeongmin - Best friends with the twins since they were children, is cheery and happy most of the time.

Kim Donghyun - Doesn't talk much, is friends with Jeongmin and the twins, and known them all since he was a little kid.

Shim Hyunseong - Is best friends with Minwoo, meets the twins at the amusement park with Minwoo.
Foreword
Already another Fanfic. ^^ This is another BoyFriend story, I have two ideas for fanfics, I am going to do this one first. I hope you enjoy this story. =)
Beautiful poster made by CrystalRainbow(Ces) at Secret Letters. ^^
Tweet
^ Back to Top