Description
Do you believe in destiny?
Someone said to me that every person was born for a reason.
One was made for another.
Out of seven billion people in the world, I met him. He called it as destiny.
And even if I had to live another life, I'd still wish to meet him again.
Because He's my destiny.
and I'm his destiny.
 
Foreword
​official posters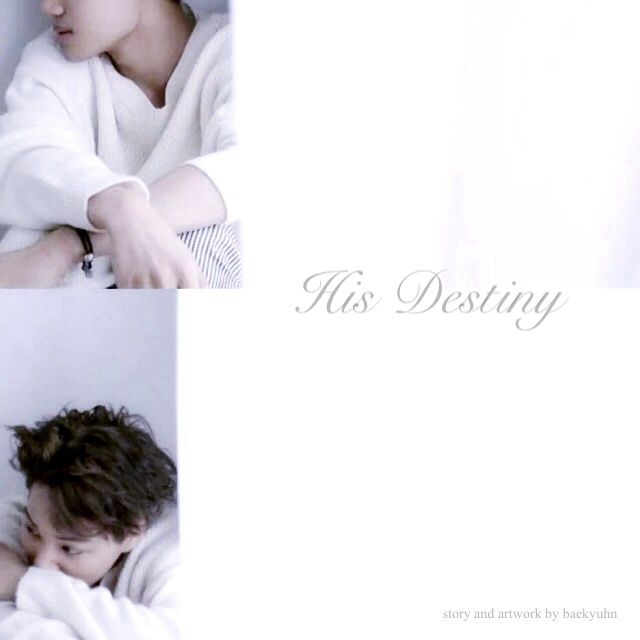 trailer 
Dear readers, this is my second fanfic after Fall in Love with A Werewolf, and my first angst fanfic ever.  The main character will be EXO Kai since he's my second bias after Baekhyun, and I'll still use OC for the girl. It's probably won't be the long chaptered one because I'm kind of busy with school, so I wish for your patience. 
don't forget to upvote, subscribe and leave comments!
happy reading :)
---
review
Honestly,I really enjoyed reading your story and I'll subscribe this to the end; so update more and I'll be waiting :)) - Hyde Adv and Review Shop
Wahhh! I really enjoyed watching the trailer :D It really shows your dedication to this story. (Btw what's the name of the song???). I can tell you put a lot of thought into this story and I love it when I see effort like this. Anyways, you've got a really good plot, just brush up on the grammar and this story will be ten times awesomer :) ㅡ EXO (L)OVE Review Shop
---
special thanks to runaway rainbows trailer shop for the amazing trailer!
a/n The story is originally made by myself, any similarities is truly coincidental. Please respect my hardwork, i do not accept any kind of plagiarism. English is not my first language so please ignore the grammatical errors.