Please log in to read further chapters
Description
Main Cast :    Choi Minho – Im Yoona (MinYoon)
Other Cast :   Kwon Yuri as Minho's first love
                        Choi Soo Young as Minho's older sister
                        Lee Jinki a.k.a Onew as A Doctor
                        Kim Tae yeon as Yoona's co-worker and best friend.
                        Lee Taemin as Yoona's foster brother
Characters :
Choi Minho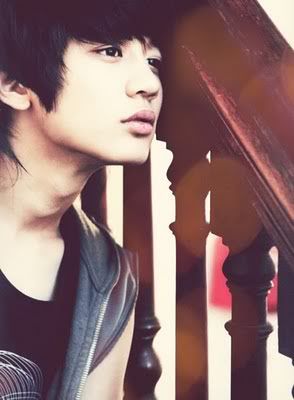 A kindly, quite, handsome and charismatic boy. He lives in one of the richest family in Seoul. He is the only one heir of  Choi's Family, but his destiny is so poor. He must suffer psychiatric disorders in his life. Is there anybody who will help him to escape from his suffering???
Im Yoona
She is cheerful, jolly, kindly like an angel, hard worker, sweet, and beautiful, but sometimes she is so fragile and sensitive. She becomes an orphan since she was 16 years old. And now, she lives in sweet boarding house with her foster brother, Lee taemin! She is also a nurse.
Kwon Yuri
A jovial girl. She is friendly but so mischievous. Ather youngage, she must suffer leukemia.
Choi Sooyoung
She is mature, loving, and successfulcareer woman. She very very love her lil' brother, Choi Minho!
Lee Jinki a.k.a Onew
He is a doctor and also a good psychiatrist but he still single. He never interest in girls because he always busy in his works. Career is No.1 for him, not else. But oneday, there is a girl who steal his heart, and he start liking her. Does the girl receive his love? Who knows?
Kim Taeyeon
She is mature but sometimes she acts so childish and dorky. She is cute too. She works in the same hospital with Yoona.
Lee Taemin
Cute boy. A good entertainer when his sister, Yoona has a bad mood. He is also smart and has a wide smile.
Foreword
annyeong chinguuu ...
Actually, I'm not interested in writing a fic :D
I just like to read fanfic from other, especially Minyoon Fic ..
I don't know why, suddenly I want to make Minyoon fic, hehehe
maybe this will be the first time I write a fic ... ( I never write before)
But I'll try my best to make one .. although my english is really really bad ..
Even I'm so stupid make a story using my native language :(
I want to try one, it because of MinYoon :D