ⓒⓗⓞⓒⓞ ⓡⓞⓛⓔⓟⓛⓐⓨ || APPS CLOSED || we will still give you chocolate and love you (๑˃ᴗ˂)ﻭ
Description
choco roleplay
choco roleplay
want some chocolate?
if so, you're in the right place.
scroll down for more.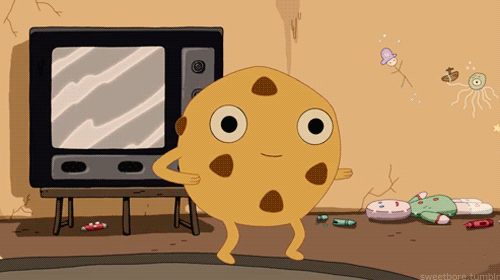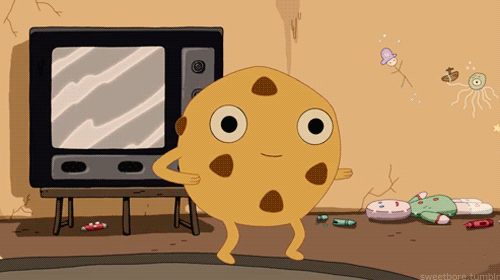 about us.
here at choco roleplay, we are a family and will welcome you with open arms. (We'll also offer you chocolate)
As a community, we strive to be the friendliest people you'll ever meet and if you join us, we'll love you a Chocolot!
member count : 21
fb based ; non-au ; all literacies ; everyone welcomed
featured members.
updates & Events.
(09/12). will be accepting reservations and will then open 9/15!
(9/15). grand opening!
(9/16). GAMES GAMES GAMES LET'S PLAY SOME MF GAMES
(9/24). mini activity check in action
(10/20). reopening!
(10/26). halloween event
(11/10). ac/event in action
rules.
ONE : SUBSCRIBING IS A MUST! UPVOTES are appreciated.
two : WE ACCEPT ALL UALITES; EVERYONE IS WELCOMED AND LOVED. The DATING BAN IS A WEEK and MARRIAGE IS ALLOWED AFTER A MONTH OF DATING. the pREGNANCY BAN IS a MONTH after arriving. IF YOU ARE A MOVING COUPLE, MAKE SURE TO INCLUDE IT IN YOUR APPLICATION along with the date.
three : WE WILL NOT TOLERATE ANY FACECHASING, GODMODdING, OR DRAMA (this goes for both ooc and ic drama). PLEASE also do NOT CONFUSE OOC DRAMA With IC DRAMa. 
four : NO SELECTIVE REPLIES. WELCOME EVERYBODY! WE ARE A FAMILY, LET US act LIKE ONE.
five : UNLIMITED CCing BUT THERE WILL BE A 3 WEEK BAN IN BETWEEN. TCCs WILL LAST 3 DAYS WITH A TWO WEEK BAN IN BETWEEN.
six : IF LEAVING, going on HIATUS, SCED, OR YOU JUST WANT SOME LOVING, INFORM THE ADMINS OR comment down below on the thread. if sced, you will have 3 days to return before you'll be removed from the roleplay. we won't be notifying you when we do so as informing us is your responsibility. 
seven : THIS WILL BE A CLOSED RP. don't ADD ANY STRANGERS, THEY ARE SCARY D: yes, we'll be checking.
eight : DO NOT JOIN IF YOU WILL BE iNACTIVE. we will fight you d < Once you have arrived, YOU MUST BE ACTIVE FOR 24 HOURS OR IT WILL result in AN AUTOMATIC KICKOUT. LET's TRY TO BE ACTIVE at least 4 TIMES A WEEK. CHANGING YOUR DPs AND CpS DO NOT COUNT, and you can't just lurk in pm. YOU MUST ALSO POST IN GROUPS AT LEAST TWO TIMES A WEEK.
nine : THERE WILL BE SURPRISE ACTIVITY CHEckS. WE ARE WATCHING YOU! PW - Choose a number between 1-30; it cannot be the same number as the application underneath yours. THERE WILL ALSO BE LOTS OF GAMES AND PARTiES HOLLLLLAAA!
ten : cONGRATULATIONS! yoU HAVE FINISHED READING the rules, NOW COME AND BE a PART OF our FAMILY. WE'RE WAITING FOR YOU!
how to join.
ONE : SUBSCRIBING IS mandatory. with that said, your application will be ignored or denied if you do not subscribe prior to applying. your account also must be older than 3 months. if your account isn't at least 3 months old, your application will be denied.
TWO : AFTER thoroughly READING THE RULES, CHECK THE MASTERLIST FOR your DESIRED FACEcLAIM. IF you're HAVING A HARD TIME DECIDING, take a peek at OUR WISHLIST!
THREE : COMMENT DOWN BELOW WITH THE FORMAT and WAIT FOR AN ADMIN TO ACCEPT YOU. YOU WILL HAVE 48 HOURS TO MAKE/rECYCLE AN ACCOUNT. (we strongly suggest that you recycle an account though as fb tends to disable those that are newly made.) oNCE you have made/recycled AN ACCOUNT, pm US the link to your profile. YOU'Ll then bE GIVEN FUrTHER directions there.

 
form
faceclaim :
group :
timezone (use gmt) :
group : y/n
password :
masterlist.
admin reserved00 taken
blackpink. jennie lisA
bTS. jungkook suga jimin jin v
got7. mark
mamamoo. hwasa 
nuest. ren
red velvet. irene yeri
SNSD. SEOHYUN
twice. sana tzuyu
actors/actresses.
IG MODELS/MODEls. kimnahee
international.  takuyaterada
soloists.  jessica
wishlist.
v. idk people, everyone ('insert nervous laughter here.) blackpink, bts, wanna one, ig models bc yeah
jungkook. complete bts pls also wjsn and complete blackpink. twice, everyone!!!! please come and jungkook will give you hugs

irene. EVERYONE !! jessica jung  COMPLETE EXO LOONA MEMBERS SOMEONE TO CUDDLE O U O 
BOBBY. chanwoo, jinhwan, and junhoe ! the rest of ikon + hanbin!! my ugly bro
suga. J-HOOOOOOOOOOOOOPE & seulgi!
jennie. Namjoon and seokjin please!!1!
sana. The rest of twice and mamamoo's wheein please!
lisa. cHA EUNWOO OR ALL OF THE ASTRO MEMBERS LALOXLS
jimin. TWICE twice twice this is all he asks for tbh
jin.chungha, yoojung, somi, mamamoo, snsd, hyuna, rv's wendy
couples.
jin x jimin
120517
sana x chaeyoung
120817
JENNIE X HOSEOK
121917
masterlist has been updated!