(^▽^) NIKO NIKO ROLEPLAY || APPLICATIONS TEMPORARILY CLOSED || MINI EVENT COMING SOON || Gray wishes for SNSD! Jimin would like Pentagon & complete BTS here! Krystal is waiting for complete f(x)!! Wanna One and NU'EST for Minhyun pls!
Description
mewe based/ straight / non-au / ACTIVE
about: Niko Niko Ni!! Now using Mewe as the platform! Niko Niko is a non-au, straight roleplay that believes in creating a familial atmosphere. We hope that everyone that joins feels welcomed and like a part of our family. We highly discourage cliques, face-chasing and tea lovers, but enjoy memes, movie nights, and aestheticism!! Events are being hold monthly, apply today and join our family's next event!
01.Be nice and respect everyone in the roleplay, especially the admins.

02.Be active and socialize - talk to people in the groups, on walls, and not just in pm. Be welcoming! Random activity checks will be given to make sure you are active at least a couple of times per week. Facechasing is never allowed.

03.This is a straight roleplay - no other orientations allowed. There is a dating ban of two weeks. Moving couples are allowed - please note that in your application, with separate applications for you and your partner. Moving couples must interact with others in the roleplay; If not, the couple will receive a warning.

04.One account per head only. Cc-ing is allowed after one month of being your current muse. Trial cc's are allowed once a month for a period of five (5) days.

05.This is a closed roleplay. Only add people who have been introduced.

06.No drama is allowed. Do not mix ic and ooc. Rude, defamatory, triggering, and overly negative posts are not allowed. Do not block anyone without permission. One reminder and two strikes will lead you to a kickout. Include one of the rules in your application.

07.Do not ruin the image of your muse.

08.Rated content is only allowed in pm. Keep things pg-16 outside of pm. password is one of the rules.

09. Keep the admins updated when you are leaving or going on hiatus. Please unfriend everyone and remove yourself from the groups when leaving.

10.Do not make groups or change your display name without admin permission.

11 Have fun!
02/18: NIKO SCHOOL 2.0
the resurrection of niko school, where nikonians show off their excellent academic abilities individually and with their classmates!
03/18: X MARKS THE SPOT
a truly golden opportunity has come up! nikonians play games and win hints as they follow a treasure map to find which area has the buried gold! 
BOLDED = URGENT
STRIKETHROUGH = granted
Baekhyun
wishes for EXO, Twice NAYEON, WJSN's Eunseo & Seola, Pristin
Doyeon
 wishes for Starshipfam. Infinite, ulzzangs,  complete ioi pls
Eunseo
wishes for Antenna artists (esp. Sam kim & kwon jinah), roy kim & jung joon young.
IU
 wishes for Sam kim, jeup ( imfact ), btob esp minhyuk, bap esp zelo, unit contestants
JIMIN  (JAMIE)  
wishes for more jaes and the asc triplets, day6 esp baby dowoon, more jimin's and yerin's, complete got7 esp jack's son & junior, complete infinite esp L & sungyeol, complete apink esp bomirilla and mamarong, complete gfriend esp yerin & sowon, complete exo, eric nam, bernard park, baek ah yeon, jyp fam
Jimin
wishes for WINNER MEMBERS.
EXY wishes for Kihyun, S.coups, gfriend & apink!!
Krystal
 wishes for complete f(x), shinee, infinite & kim taewoo (kasper)
Minhyuk
wishes for Monsta X, Seventeen, more minhyuks, 2d1n!!
JUNHYUNG
wishes for CHOCOBALL CLUB MEMBERS, HIGHLIGHT, SNSD AND sonamoo's euijin
Taemin
wishes for Taemin's squad (Kai, ravi and timoteo), rest of shinee.
Shinhye
wishes for Crush, Jung Yonghwa, Ailee, jay Park
Sorn
 wishes for CLC, Jay Park, CN Blue, Simon D, Dean.
Yeri
wishes for SMTOWN, Kim Saeron, AKMU, SVT esp. Dino, 99liners & someone who'll make me happy
Rose
wishes for NCT!! & Woo Dohwan
Gong Yoo
wishes for Lee Hyori, Lee Min Jung, Goblin Cast, Rain, Kim Bum, Kim Jaewook, Kim Dong Wook and lastly Ahn Sohee.
Suho
wishes for Complete EXO, Kris, Luhan & Tao, SNSD members, complete NCT second generation groups and actors
Sejeong
 wishes for ioi, gugudan, vixx (esp ravi), more 96 liners.
Donghyun
 wishes for mxm's im youngmin, jung sewoon, jbj's donghan, more broduce 101!
Jongsuk
 wishes for Monsta X, Han Hyo Joo, Exid HANI!, Jung Hae In, Yoon Bora, Kim So Hyun, Rv's Wendy!
BORIM
WISHES FOR SOSHI SUNBAENIMS, SONAMOO'S EUIJIN, THE UNIT FAM.
YUTA
WISHES FOR COMPLETE NCITY ESP. JUNG JAEHYUN, MORE SM&JYP FAM, MORE OF EVERYONE. 


updated 12.04.18
01. Subscribe! Please upvote if you can!

02 Check the masterlist to see who is available. Your aff account must be at least one year old. We reserve the right to reject applications. We do not allow westerners/internationals - sorry!

03. Fill out the application here. Make sure to press "submit" at the end. Then, comment down below with: submitted application for [your muse].

04. Wait for admin's approval.

05. You will have two days to make an account. Your name must be in english.

06. Add the base, and request to join the group. Links are somewhere on the layout.

07. Comment on the aff that you have added the two bases. Do not post your account url.

08. That's it! Welcome.
TAKEN. ADMIN. RESERVED. 
COMPLETE
MALES
ASTRO - Eunwoo
BTS - Jimin Jungkook Suga V
EXO - Baekhyun Chanyeol Chen Kai Sehun  Suho
GOLDEN CHILD - Bomin
GOT7 - Jaebum Mark
HIGHLIGHT - Junhyung Kikwang 
INFINITE - Myungsoo Sungyeol
MXM -  Donghyun
NCT -   Jeno Lucas Taeyong Yuta
NU'EST  - Minhyun
SEVENTEEN - Mingyu Hoshi 
SHINEE - Taemin
TEENTOP - CAP
VIXX - Hongbin Ken
WANNA ONE - Daniel Guanlin Jisung Seongwoo 
SOLOISTS - Dean . Hanhae . One
ACTORS - Gong Yoo. Lee Jongsuk
ULZZANGS, ETC. - Park Bongyoung
FEMALES
15& - Jimin
AFTER SCHOOL - Nana 


BLACKPINK

- Jennie Jisoo Lisa Rose
CLC - Sorn 
DIA - Chaeyeon
EXID - Hani
F(X)  - Krystal  
GUGUDAN - Sejeong
MAMAMOO - Moonbyul
MISS A - Suzy
OHMYGIRL - Arin
PRISTIN - Pinky Xiyeon
RED VELVET - Joy Seulgi Yeri
SNSD - Taeyeon Yoona
T-ARA - Jiyeon 
TWICE - Chaeyoung Dahyun Jungyeon Momo Nayeon Sana Tzuyu
WEKI MEKI - Doyeon Lucy Yoojung
WJSN - Chengxiao Exy 
SOLOISTS - Chungha . IU 
ACTRESSES - Choi Sooyoung . Lee Yubi . Sulli 


ULZZANGS, ETC. - Jo Eunseo . Lee Borim . Lee Eunhye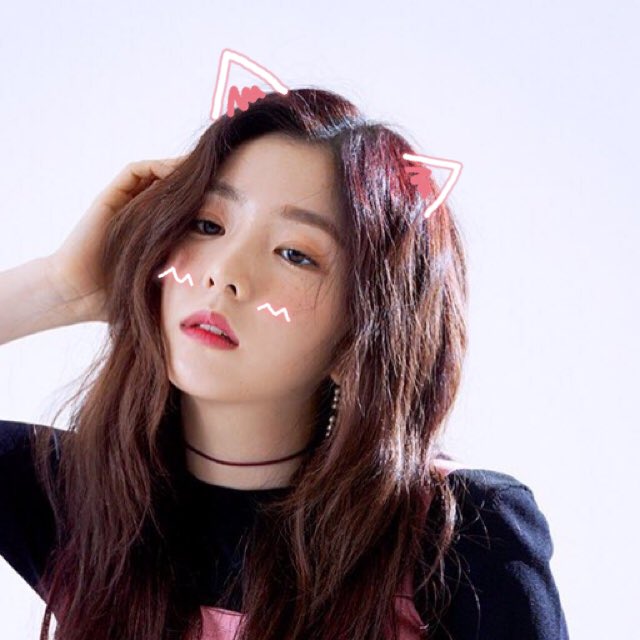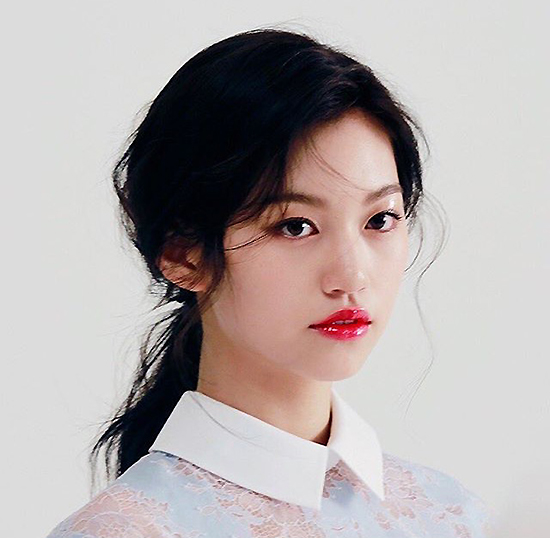 Hi Fam what's up HAHAHAHA ok byE