Milayka
About Me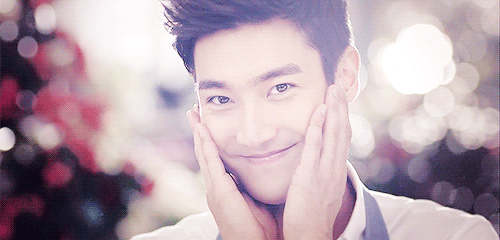 NAME:
SIWON CHOI


FROM:

 SOUTH KOREA


BIRTHDATE:

APRIL 7TH, 1986




FAN SINCE:

 2005
HeLLO EVERYONE! I'M LERy AND WHAT YOU MUST KNOW FIRST, IS THAT I AM A HARDCORE A-POP FAN SINCE 1997 (YUP! ALL~ THE WAY BACK! ). I ENJOY AND SUPPORT MANY FANDOMS AND ITS ARTISTS BUT I HAVE STUCK TO TWO FANDOMS FOR THE PAST 3+YEARS or so. NOT ONLY DO I LOVE WRITING FANFICS OF YOUR FAVORITE K-IDOLS, I AM ALSO A NOVELIST AND I GOT ORIGINAL WORK. SO FAR, I GOT EIGHT NOVELS AND IF YOU ARE INTERESTED, YOU CAN CHECK THEM OUT ON MY WEBSITE. YOU CAN GO AND CHECK THE SUMMARY OF EACH NOVEL AND YOU MIGHT EVEN GET TO READ THE PROLOGUE OR FIRST CHAPTER (OR MAYBE EVEN BOTH!). 
THIS HAS ALWAYS BEEN A PAIN IN THE NECK. CHOOSING THE RIGHT BIAS HAS NEVER BEEN AN EASY TASK, SO OVER THE YEARS but like anyone, there is a time when you just know whom they'll be. 
so, i have two ultimate biases: siwon choi & joonmyun kim; for me, these two are one and the same, two drops of water, though siwi has more weight on me since he was my first ever bias. they closely followed by lay
.
NAME:

JUNMYEON KIM




FROM:

 KOREA


BIRTHDATE:

MAY 22ND, 1991




FAN SINCE:

 2012
LIKE I SAID BEFORE, I GOT TWO MAIN FANDOMS THAT I HAVE FULLY SUPPORTED FOR THE PAST 7+ YEARS OR SO, BUT IT WASN'T EASY! >.< (SO MANY FREAKIN' GOOD GROUPS AND SO MANY ARE DEBUTING DAILY LIKE IT'S NOT EVEN FUNNY!) THANK GOD, I HAD TO RE-EVALUATE ON THE THINGS THAT I ENJOYED MOST IN KPOP AND ITS ARTISTS AND IT ALL BREAKS DOWN TO THESE GROUPS THAT TO ME; GOT THE WHOLE PACKAGE. HERE ARE MY TOP 2 BOY MAIN FANDOMS: SUPER JUNIOR,  AND EXO. 
if i had to describe my stories, the word i would want to use would be too nc-17 for this site xd lol! but yeah, i won't deny that i enjoy writing a lot and most of my fics are ty. but i always enjoy my fair share of fluff, there's also some angst and i am starting to develop psychological fics. in here, i will recommend to you a complete fic, on-going fic, co-authored fic and a coming soon fic; so you can subscribe to them and read them when you can or when i update. here it goes: completed [
one more chance
], on-going [
TABOO
], co-authored [
EXPENSIVE LOVE
], coming soon [
talking bodies
]. 
NAME:

YIXING ZHANG




FROM:

 CHINA


BIRTHDATE:

OCTOBER 7TH, 1991




FAN SINCE:

 2012
want to troll me? ;) theN USE what i call my doble fatality. if you want me to have all the feels in the world, you go and send me pictures of both siwon and suho together, since they are both my ultimate bias, you'll see me cry tears of blood! now if you want to be a bit nicer, but still give me a lil' heart attack, then go ahead and make a nice combo of suho/lay or siwon/lay.