You're Not Mine Anymore
Completed!
by EverlastingDream18
62 subscribers | 3578 views | Updated | Created
Tags bom gbom jiyong kwonjiyong parkbom | Report Content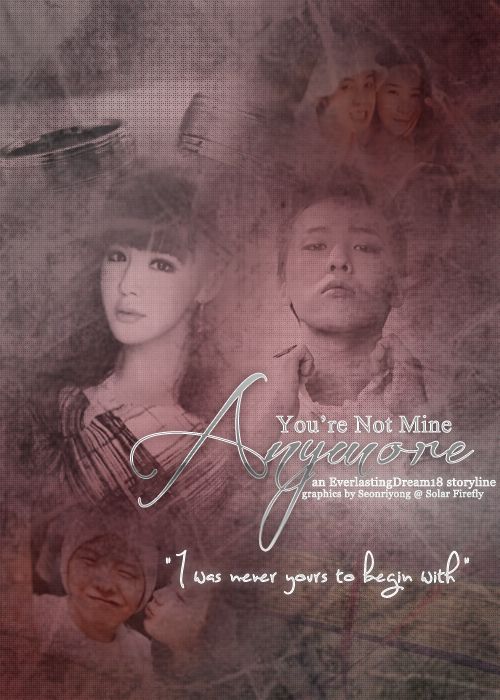 Characters
Park Bom & Kwon Jiyong
Description
"You're not mine anymore."
"I was never yours to begin with."
Foreword
Hey there fellow Addicteds!
This is my first ever GBOM fic and I really hope I don't disappoint. I've been noticing the lack of stories there is for this OTP so I've decided, why not? 
Also, I was inspired for this story from the line that Bommie sang in "It Hurts."
May 29th, 2012 - Thank you to @Seonriyong for an amazing poster and background <3
Tweet
^ Back to Top