‪ㅤㅤBㅤUㅤTㅤTㅤEㅤRㅤCㅤRㅤEㅤAㅤM ㅤ; ㅤWE'RE ONE YEAR OLD! MINGHAO WANTS MORE MEMES TO STEAL. LOTS OF FCS AVAILABLE, GET CREAMED AND JOIN THE MESS OF A FAMILY ♥‬
Description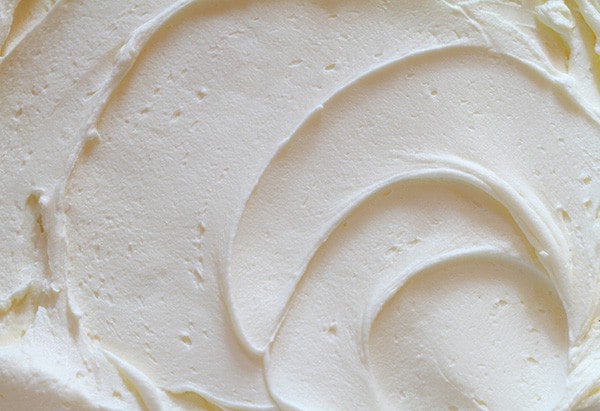 WELCOME! HERE AT BUTTERCREAM, WE LOVE BUTTER, CREAM AND BUTTERCREAM. OH, MEMES AND ANIMALS TOO! WE CAN GET ALL WILD AND HAVE SNAKES AND PHAKES WHEN WE PLAY GAMES BUT WE'RE A FRIENDLY AND FUN-LOVING COMMUNITY SO COME JOIN US! TRUST ME, GETTING CREAMED ISN'T AS BAD AS IT SOUNDS.
01. love and appreciate all things butter and cream.

02. you must subscribe! upvotes are greatly appreciated.

03. one account per person.

04. this is a closed rp, please don't interact with outsiders. unless you wanna hit up mcdonalds or something, go wild.

05. hiatus may last up to two weeks, semi-hiatus may last up to a month with at least ten tweets per week. extensions may be allowed but only three times for hiatus and four for semi-hiatus. password is your favourite book or if you don't read books, movie.

06. unexplained inactivity for three days will result in unverification.

07. dm or mention the base if you're going on hiatus, cc-ing, uv-ing or getting into a relationship. move-in couples are allowed and must dm or mention base.

08. character changes are unlimited but you must wait a week before cc-ing again. temp ccs last two days and extensions may be granted.

09. love wins! all ualities accepted. there's a dating ban of 5 days and both parties must reach at least 350 tweets.

10. please don't facechase. treat everyone equally and make new members feel welcome.

11. internationals are not accepted, sorry. actors, actresses and models are accepted.

12. don't go too overboard with ooc tweets and please keep them in brackets.

13.if you break the rules, you will get three warnings and then an unverification.
 
01. check the masterlist and comment below with your desired faceclaim, group and the password. wait for an admin to accept your reservation. if you're lost on who to be, check the wishlist and fulfil someone's wish!

02. you have 24 hours to make your account once you have been accepted. follow all the members and mention base for verification.

03. username format is namecream or creamname in all caps.

04. if you aren't verified in ten minutes, feel free to start interacting!

05. you must reach 50 tweets within 24 hours of verification.
 
admin reserved taken
 
15&.
jimin

astro.
sanha

blackpink.
jisoo jennie rosé

bts.
jhope suga v rm jimin jin jungkook

exid.
hani

exo.
baekhyun chanyeol sehun kai

got7.
jackson

loona.
jinsoul

monsta x.
wonho i.m minhyuk jooheon

nct.
haechan winwin doyoung taeyong yuta kun jeno ten

pristin.
roa

real girls project.
suji

red velvet.
wendy yeri joy

seventeen.
vernon jeonghan mingyu the8 hoshi wonwoo

twice.
mina tzuyu

wanna one.
jihoon woojin jinyoung

wjsn.
eunseo bona

soloists.
hyuna

actors/actresses.

others.
jeonsomi
 
urgent granted

jennie nct, mamamoo, bap and complete blackpink

wendy complete red velvet

mina monsta x, nct dream, everyone else and a hug

somi wanna one, nct, ioi girls, red velvet, and blackpink

baekhyun exo (esp. sehun and a chanyeol to be his best buddy), dean, and heechul

wonho complete monsta x, wjsn to flirt with, and someone that won't slander him

jeonghan complete seventeen and bongbongs

kun shinee, moon taeil to love him for who he is, and world peace

eunseo monsta x to marry and freak out over

jhope namjoon, good day, wanna one, exo, loona, super junior, zico, winner, exid, twice, nct, red velvet, cuddles, love, plushies, and somebody who wants to listen to his rants

suga sonamoo

vernon blackpink, pristin, victon, and mark lee

ten monsta x, twice, love, and big hugs for everyone

i.m secret, complete bap jutheyo, vixx, and more people to be friends with

roa bap, svt's joshua, ikon, teen top (including ljoe), exo (esp. kai because she loves), and someone to love her

joy red velvet, seventeen, btob, wanna one, and jbj (esp. hyunbin)
jinyoung x somi | 150525

doyoung x jennie | 170131

wonho x eunseo | 170625

suga x jhope | 171022

mingyu x mina | 171201

ten x i.m | 171210

woojin x jihoon | 171225

chanyeol x haechan | 180101

kun x winwin | 180103

jeonghan x bona | 180111
 
yeri.
our precious lil shy lurker, kim yerim. you may not be on tl very often but we still appreciate you all the same and the times that you do bless us with your presence are treasured forever. we're glad you've found a home here and made yourself comfortable and made friends. we hope to see you more and i hope you know we love our member of the week (it you hehe.)
170208.
monthsary and valentines mixed, one week long secret angel event.

170308.
international au weekend.

170408.
movie night.

170508.
awards night.

170608.
one week long ilvermorny themed event.

170708.
two week long mafia inspired event, find the killer.

170808.
one week long culinary arts academy themed event.

171008.
international au weekend.

171108
one week long secret angel event.

171230
end of the year awards night.
 
170108 — opened buttercream!

180108 — one year with buttercream.