Jazlynn
Mar 31 (18 yrs old) / Female
United States
Joined on Jan 5, 2012
Last login on May 21, 2013

"Working on updates~ Sorry I've been gone for so long. I've been sick :("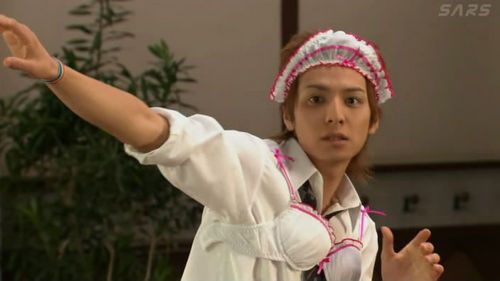 Personal Message
Follow me on Tumblr! <3
About Me
Salutations, internet dwellers! My name is Jaz, and I'm a permanent resident in la la land. Writing is my #1 hobby, and while I'm not interested in making a career out of it, I'll be writing for as long as my fingers allow me to type and put words to paper. I know my stories are no where near perfect, but I'm always open to criticism. Anything that will help me become a better writer is always welcome! 
Favorite Music: FT Island, CN Blue, SpyAir, ViViD, Mate, 4Men, BAP, Huh Gak, Sung Si Kyung, Juniel, Mtiful Day, Spica, David Choi, One Ok Rock, Davichi, Abingdon Boys School, B1A4, 2AM, 2PM, Younha, Super Junior, JYJ, DBSK, SHINee, ROOKiEZ is PUNK'D, Piko, Madina Lake, Envy on the Coast, Framing Hanley, Linkin Park, K.Will, Infinite, Block B, +more.
Favorite Shows: Dream High, You're Beautiful, Heartstrings, Hana Kimi, What's Up, Personal Taste, Coffee Prince, Nobuta wo Produce, Buzzer Beat, Blue Exorcist, Fullmetal Alchemist Brotherood, D. Gray Man, Fruits Basket, Ouran High School Host Club, Fairy Tail, Soul Eater, Invader Zim, Black Cat, Bamboo Blade, Inuyasha, Rurouni Kenshin, +more.
Favorite Movies: Lord of the Rings, Pirates of the Carribean, Two Brothers, Antique Bakery, Lion King, Mulan, Ip Man, Avengers, Captain America, Thor, Iron Man, Baby and I, +more.
Favorite Games: Half Life 1 & 2, Sven Co-op, WoW, Sonic, Sims, Fable 1, 2, & 3, Guild Wars, Opposing Force, Gary's Mod, +more.
Random, useless facts you probably couldn't care less about (but I'm posting them anyway.)
-I love blueberry muffins.
-I want to travel the world.
-I used to want a pet tiger.
-A pet lion too.
-I really like snakes. A lot. (I still miss you, Ol' Ben the Boa Constrictor.)
-Little things amuse me.
-I have actually slept inside a cardboard box.
-I rooted for Nakatsu in the Hana Kimi drama. I'm still upset he and Mizuki didn't end up together. *shakes fist*
-I laugh at the most inappropriate times during horror movies.
-When I was little, I used take a magnifying glass and melt the arms and legs off those little plastic army men. 
-I burned leaves the same way.
-Magnifying glasses were then hidden from me.
-I used to play the racing game at the arcade just so I could run over the cows on the side of the road.
-I'm not nearly as disturbed as I sound.
^ Back to Top