alftnsba
Sep 11
Joined on Jan 4, 2012
Last login on Apr 12, 2013

"i forget to log of sometimes so....."
Personal Message
Hey! you there~
I like strawberry and banana milk!
Anyways, Hi!
I'm alftnsba and yes i did just put a bunch of letters together (LOL)!
But just call me JAQee
Please subscribe and don't kill me if i don't update often.
Anyways if you want i could make a story for you.
in other words i take story requests.
I was also wondering if someone could help me cus i want to start making a poster shop soon but don't know how.
Also, i actually am younger than most people on AFF so i might call you unnie but never oppa.
RANDOM PICTURE TIME!!!
About Me
HELLO!!!!
hehehe......
If you didn't know already EUNHYUK is my bias along with SHINDONG and HENRY
Also looking at the pics above (personal message) i'm an ELF/cassie/kiss-me/semi-shawol (how in the hell do you pronounce shawol!?)
Personaly i think Eunhyuk's fans should be called dorks
or maybe M-ELF (monkey-elf) maybe even Jewels
As for Henry- Chubbies. haha that just came to mind.
Come to think of it dosen't he kinda look like JB?
And Shindong~SHINFRIENDS (yeah i know thats the name of his twitter)!
And shindong looks like everyone. *cough* Twitter pics *cough*
wait! i forgot! U-KISS!
Hehe. Actually i like Kevin and Xander (Y U LEAVE XANDER!!)
i Also like Dongho

 I would show some SHINee but i'm still in shock from the teaser photos... I'M SO CURIOUS!!
I just had too....
Did i tell you i'm also a Say-A?
Suzy is my favorite! Though she should stop changing her ideal type.
Is it bad to say i ship these 2?
(i also ship her with a bunch of other artists too *cough* Minho *cough* taemin *cough* dongho *cough* mir *cough* alot more but i don't wanna mention them cus my throat is now sore *cough*
Also did i say i like soloist too?
IU!
Alexander!
(i just, i just wanna know~)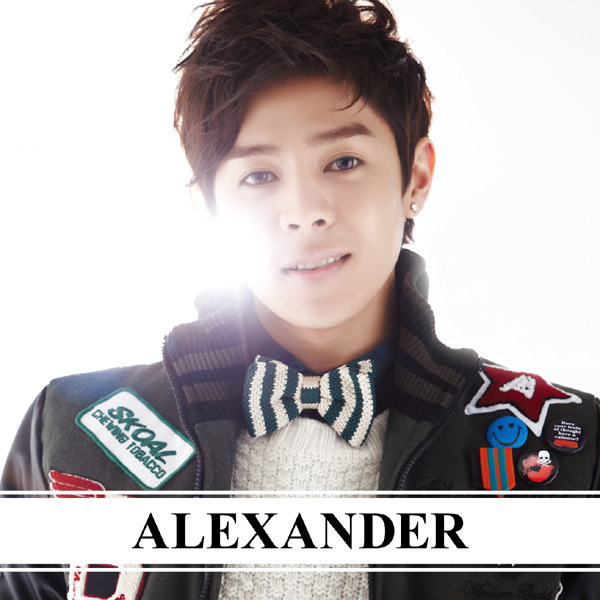 LAST  BUT NOT LEAST!
OK this one is related to k-pop but these guise are osem, like a man!
EAT YOUR KIMCHI!!
If you don't know them yet. SHAME ON YOU!
but you can redeem yourself by going to youtube and spressing the subscribe link, LIKE A MAN!
And if that dosent convince you lemme tell you they met 2PM, BAP, U-KISS, SUJU, and a bunch of others.
And if that dosen't convince you, mater of fact that makes you wanna not subscribe even more, lemme tell you. U-KISS SUBSCRIBED TO THEM!! hell yeah!
U-kiss's kevin even tweeted them.
so go. now. subscribe to them.
But before you do that i wanna say3 things.
1. add me as a friend.
and
2. SPUDGY!
lastly
3.Like a man!
^ Back to Top