luvewookie
Female
California
Joined on Oct 16, 2011
Last login on May 19, 2013
1269 karma pts

"i am gonna miss yesungie so much *sob*"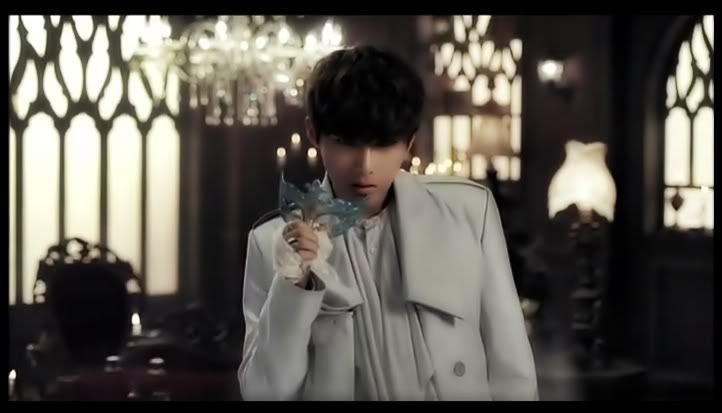 Personal Message
_i like to read stories, and i enjoy writing them. i will try harder to get better in writing fanfictions. my current story is called, " protecting my lover". please support it. thank you!
_I'd be very happy to chat with you guys, so feel free to send me a message and we have chat together. Eventhough i am a huge fan of Super Junior, i always respect other groups so you can always talk to me about your favorite bands, biases, etc.
luvewookie<3
About Me
I wanna be super junior's microphone! lol~
_i am not korean but i love kpop so much and my favorite bands are SUPER JUNIOR, JYJ, Big Bang, Rania, BGE and 2NE1. i am not a huge fan of female groups in Kpop because i don't really like the concept of cute & sweet girl. i prefer bad-ass, sexy, and talented.
_My bias is KIM RYEOWOOK and my favorite couple in SJ is yewook :D
_I also love eunhae, kyuwook, kyumin, henwook, teukwook, hewook, siwook, shinari (sindong & nari), and sichul and any other fanfics that's well written.
_ i am friendly, hyper, funny, bad-ass, tom boy/ girly (dpends on my mood), independent, confident, brave, tough girl. i can be very annoying, stupid, hard-headed, nerdy,weird, whiny, and flirty.
_i love smoothies...any flavore and color as long as its natural cause i hate gaining weight which is something my body does a minute after i consume something not healthy. plus i am alergic to many foods so don't force me to try new food or ealse you will find me chocking hehehe~
_my least favorite color ia pink (i am not refering to a fan club) because it doesn't suit  my skin color. my weakness is that i can't tolerate buing-buing, specially when my friends do it to annoy me. but my heart nelts when sungmin and eunhyuk do it.
__________________________________________________________________________________________________________
***RYEOWOOK***
I LOVE HIM LIKE THERE'S NO TOMORROW <3
no matter what happens, i will never stop loving ryeowook because he is perfect. he is my role model. i learned from him to not give up and have a strong will power. he is the reason why my grade is always A. watching him perform on stage just makes my day happy. i always love how he makes his solo stages special. and i love his voice to death. To me his voice is calm, soothing and sexy~
he brought me to KPOP and i will never forget him~
****YESUNG****
how can he be so cute and hot at the same time? unbelieveable right?
you guys gotta love him with his dusky voice <3
i started loving yesung after i watched "Exploring the Human Body". he was funny, down earth, and in tersting in that show. when i foxus more on his presence on stage, especially during Bonamana era, i found out that he is really sexy, good looking, talented, and hot. i thought that he must be the most popular member of super junior but then later on i found out that he is not as famous as othe members...which is really sad cause he is also a perfect idol. i hope fans would show a lot of love to him and support him more <3
Doughae_ he is freakin' hot, okay? you can't even argue because it's a fact!
something thhat i love about hae is that he is really kind. i never see him being rude to anyone. he always likes to cheer his hyungs and dongsaes. he is like an angel living with us. also, i love his solo dances. he is just as perfect as eunhyuk. his moves are very smooth and sexy~
Xiumin (from EXO-M)_ my new favorite kpop idol
i just found out about him and i already love him so much. i want to learn more about him.
YEWOOK!
my life...SUPER JUNIOR!
i supprt all 15 members of super junior...not 13...not 10...not 8...ONLY 15!
to many new KPOP fans this group might not be as special as it is to ELFs. but everyone who know KPOP for years, admire SUJU, DBSK, SNSD, and BB. these for groups made a great changes in kpop. they brought KPOP to the world. non of the new groups went through difficulties as much as these four groups did, so it's not funny to make fun of them ><
i sincerely respect all of them especially SUJU. they really love ELFs and work hard for them. SUJU members never try to act in front of the camera. they are who they are...and this is the reason why SJ is special to me.
1.honest/ down earth
2.funny
3.talented, etc.
she is badass...i love her so much
she gives power to 2ne1 performances which is somethign many kpop groups esp. girls are lacking. performing is about being creative and having fun, it's not about sexy moves and facial expression. i feel like many groups lack communication with their audience because they are distracted by cameras on stage.
My favorite female singer and rapper in KPOP, Di from Rania.
i also admire HYOYEON from SNSD :D
she is lovely~ a real dancing queen <3
^ Back to Top