Skyblaze77
Female
Singapore
Joined on Aug 10, 2011
Last login on May 20, 2013
1805 karma pts

"Starting to get really addicted to Myungyeon...shoot...argh so torn between JJCouple and Myungyeon.."
Artist
I am an artist willing to provide these services:
Please request service on my site or my wall.
Personal Message
Guys, I know this sounds mean, but please please please don't advertise on my wall. I've been spammed by people wanting me to check out their role-playing fanfics, or wanting me to check out the fanfics that were either written by them or their friends. First off, I don't role-play or anything so there's no point posting about them on my wall. As for those of you advertising for your fanfics or your friends' fanfics, please don't. If I like those fanfics, I'll check them out myself, and I don't need so many people advertising on my wall. 
Apologies if I come off as rather harsh or rude, but I'm quite frustrated because all this advertising is taking up a lot of space on my wall, which I REALLY don't like. So yeah kthxbye. 
About Me
Hey guys! I'm a huge fan of Kpop, but i joined late, like only around start of 2011...yeah i used to hate Kpop, esp. SNSD. But then the first group i got into was SNSD, so...yeah. Karma bites. I especially love JYPE! Even though I like a lot of bands, but I still have some especial favourites:
JJ Project
Cutest boys ever! They're my favourite rookies of the year; totally ruined my bias list after DH2. Espcially JB! He's cute, handsome, sweet...the list goes on. And the majority of my fanfics are on them XD I'm totally a Joyous. People who don't know them, check them out! 
T-ara
T-ARA!!!! Most beautiful girls in the world. I started liking them after Eunjung's performance in DH1 (totally the best idol actress), but after Dream High 2 I was hooked, thanks to Jiyeon. For the record, I consider them 9 - I still love Hwayoung as one of them. Anyone who dares to bash them in front of me - face my wrath, assholes! For fellow T-ara lovers...hey there, let's be friends!
2PM
2PM!!! After Dream High 2, when Taec and Woo wrecked my bias list, I started checking out 2PM videos, and they became my favourite boy band (till JJProject crashed the scene) Six extremely cute and talented boys - what's not to love? I also consider myself a Jaywalkerz; he was my second favourite, and while I consider him a soloist instead of a 2PM member, I still love their past bromance. 
TVXQ!!!! 
The boyband that I respect the most! I genuinely think that TVXQ, despite not being my favourite boy band, is the most talented boy band (by that I mean TV5Q) I support both JYJ and Homin; and for the record, if you dare to bash either one in front of me, you'll make me really mad. Does anyone else want them back together???
EXO - Infinite - Super Junior - B.A.P
f(x) - SNSD - KARA - Miss A
In that order. Yeah, Suju and SNSD used to be my fav bands when I first joined, but after Dream High 1, 2PM took over, and after DH2, JJProject and T-ara totally messed up my bias list. I used to like KARA, a long long time ago, but my love for them was revived after Pandora - that song is kickass! As for why Miss A is so far back... contrary to popular belief, my bias is actually Jia, and I'm kinda pissed that she's getting such little spotlight compared to Suzy, so despite liking Suzy a lot as well, I haven't been very happy with Miss A lately.
So mainly I think of myself as a Joyous/Queen/Hottest/Cassie.  And occasionally an ELF/Exotic. 
Of course, I have my biases too. Actually it's pretty obvious, I always write about my biases. Here's to my male biases (the first guy is my ultimate bias, while the others are arranged according to my favourite in their respective groups)
JJProject - JB
The guy's seriously too adorable for words. He can look cute and hot at the same time, and his dancing is awesome. Not only is he the main vocalist, he can rap, act, dance and breakdance too! Heh he reminds me of Jay Park. Warning: don't touch this guy. He's taken. By Jiyeon. XD
2PM - Wooyoung, Taecyeon, Junho
My favourite 2PM guys! Wooyoung's my second male bias in all of Kpop. He's incredibly cute and funny! I loved Taec in DH, too. He was so sweet and gentle. Even that last scene where he was sending Suzy to Soohyun - I was swearing at my screen, but I still loved how awesome he was. And Junho is criminally underrated - his dancing is fantastic! He totally needs more attention. 
TVXQ - Changmin, Yunho, Junsu
Changminnie!!! I loved him ever since seeing him in Mirotic, and he's been my bias ever since! Even though his acting is crap, and his dancing isn't all that stellar, but I love his voice, his humour, and his intelligence - the guy's damn smart! Yunho will always be the best leader in all of kpop for me; I've always loved how he handled himself throughout the Homin/JYJ scandal, plus, he's got one of the squeakiest clean image in all of Kpop. And Junsu - this guy is talented, nuff said. Admittedly. his acting sucks too, but he has the strongest voice in the band, and is a fantastic dancer, and he can rap, too! Triple-threat yo!
EXO - Lay, Baekhyun, Luhan, Sehun
LAY IS CRIMINALLY UNDERRATED. EVEN MORE SO THAN JUNHO. Sorry, just had to get that out of my system. I love Lay - he can dance, he can sing, he can play the guitar, he can cook, he can compose awesome songs. What is it he can't do? The guy's so cute, he totally deserves more fans. I love Baekhyun and Luhan, too - they're voices are beautiful, and they're so handsome...Sehun's lisp is really cute, and his dancing is fantastic too! 
Infinite - Hoya, Woohyun, Myungsoo
I only got to know Infinite during The Chaser, but Hoya caught my attention immediately - his dancing is just...And then I saw him in Reply 1997, and he totally broke my heart there. I was stunned by how good his acting is, especially since it was his debut. He totally became my Infinite bias. He was soft and gentle without seeming girly, and his unrequited love was so touching... Myungsoo used to be second, but after I saw Woohyun in The Thousandth Man, he stole the place from Myungsoo. Woohyun's voice is incredible, and his acting, despite being not as good as Hoya's, is pretty awesome too. Myungsoo...I remember seeing the number of fanfics about him when I didn't know who he was, and i was like 'Park Myungsoo? That fat comedian? He has fans?!' But this Myungsoo is way hotter XD
Super Junior - Zhoumi, Donghae, Henry, Eunhyuk, Sungmin
SUJU! They used to be my favourite band, but they kinda slipped downwards...still love them though, especially my biases.Zhoumi's acting is fantastic - his acting in When Love Walks In? Brilliant. He's so sweet, funny and hot that I totally don't get why Vic chose stone-face Calvin over him. Donghae's acting is also pretty good, I loved him in Skip Beat. As for Henry, I love his violin skills, and his dancing. And I still maintain that Eunhyuk is the best male dancer in all of Kpop. JB, Hoya, Wooyoung and Yunho are all great at dancing, but no one beats Eunhyuk at it. He wins hands down. Sungmin is like the cutest bunny ever. Kyuhyun's my favourite singer in Suju; his range may not be as great as Yesung's but I absolutely love his voice! And this boy's dancing just gets better and better; is there anything he can't do? Heh I have a lot of biases in Suju. 
SHINee - Jonghyun, Key
Big Bang - Seungri, Taeyang
U-Kiss - Soohyun, Eli, AJ, Kevin
2AM - Jo Kwon, Seulong
Beast - Kikwang, Yoseob
MBLAQ - Thunder, Joon
B.A.P - Bang Yong Guk, Zelo
Cross Gene - Shin Won Ho
Shinhwa - Minwoo, Eric
Boyfriend - Minwoo, Kwangmin
Female Biases:
T-ara - Park Jiyeon
Park Jiyeon, the most perfect girl ever! She's cute, beautiful, hot, the greatest girl ever! Her acting is fantastic - I am of the opinion that she's totally the best idol actress, and I love her singing and dancing! People, don't you dare bash her in front of me, or you'll get it from me. 
T-ara - Hyomin, Eunjung, Soyeon
Honestly at the start of this year, I only knew who Eunjung was, and I couldn't really care less about the other members. But then I saw Jiyeon is DH2, and I was hooked, so I went to check out more of T-ara's songs. And that was the point of no return. I really like Hyomin's voice; she can sound sassy and sexy all at once. She used to be behind Soyeon, but after watching The Thousandth Man, I started to love her more and more - her acting was great! Eunjung's always been in my top 3 list - her acting in Dream High really made my heart hurt for her, and the only actor who really outshone her was Kim Soohyun. Soyeon, I like for her voice. It's distinctive and recognisable. Not to mention Soyeon has a great sense of humour. 
f(x) - Krystal, Victoria, Amber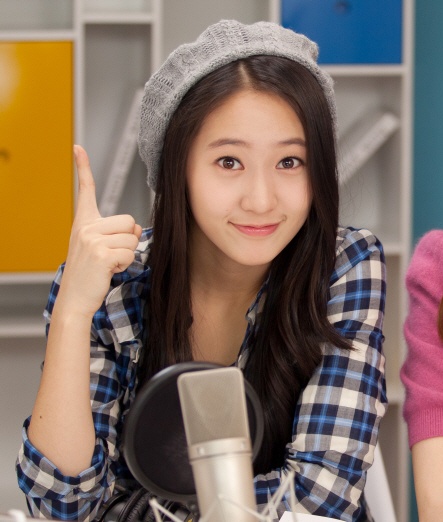 Krystal caught my attention first - I thought she was Yoona, and for a moment, I even thought that Yoona had been moved to another band and improved her vocals drastically. I headdesked when I found out it was Krystal. I absolutely love Krystal's voice; I think she's one of the best female vocalists in Kpop, and I find her "rudeness" endearing - at least you don't hvae to wonder if she's lying. Her acting is great too, although there's room for improvement. Victoria was always hovering around my radar - I liked her, but not that much. Until she acted in When Love Walked In. WIth Zhoumi. And then she crashed my bias list. Amber, on the other hand, I've always found cute for her tomboy nature, and I thought she was hilarious in variety shows, esp Khuntoria's WGM. Anyone else love Amber?
SNSD - Taeyeon, Jessica
Taeyeon and Jessica have always been my favourite female singers in all of Kpop. Taeyeon's ost songs are always my favourite. Jessica - frankly I think she should be the visual instead of Yoona. I know Yoona is pretty, but she doesn't do it for me the way Jessica does. And really, does anyone else do blonde the way Jessica does?
KARA - Seungyeon, Gyuri, Nicole
There was a time, long long ago, when KARA used to be one of my favourite bands. Then f(x) kicked them to the curb. But with Pandora, i remembered all the reasons why i love this band. Seungyeon is absolutely adorable; she's not exactly young, but she does aegyo so well! And her sexy side in Pandora is stunning too. Gyuri's voice is one of my favourites, right up there with Taeyeon and Jessica, and I think she does look like a goddess. Nicole I've loved ever since SBS Heroes (which I watched for Jiyeon); she's great at sports, and her dancing is really above average.
Miss A - Jia, Suzy
Jia has been my bias since day 1 - she's the best dancer, best singer and best rapper of her group, in my opinion. Plus, she's Chinese (I love her Chinese accent XD) Suzy was always hovering around my radar since DH1, but I never really took notice of her, until I saw her in Big. She looked absolutely stunning! 
Skarf - Tasha, Sol
Just a bit of Singaporean loyalty, heh. 
After School - Kahi, Nana, Jooyeon
Actors and Actresses
Lee Hyun Woo, Kim Bum, Joo Won, Park Ki Woong
Uhm Tae Woong, Jo Jung Suk, Jae Hee, Ji Chang Wook
Moon Chae Won, Moon Geun Young, Kim Soeun, Lee Da Hae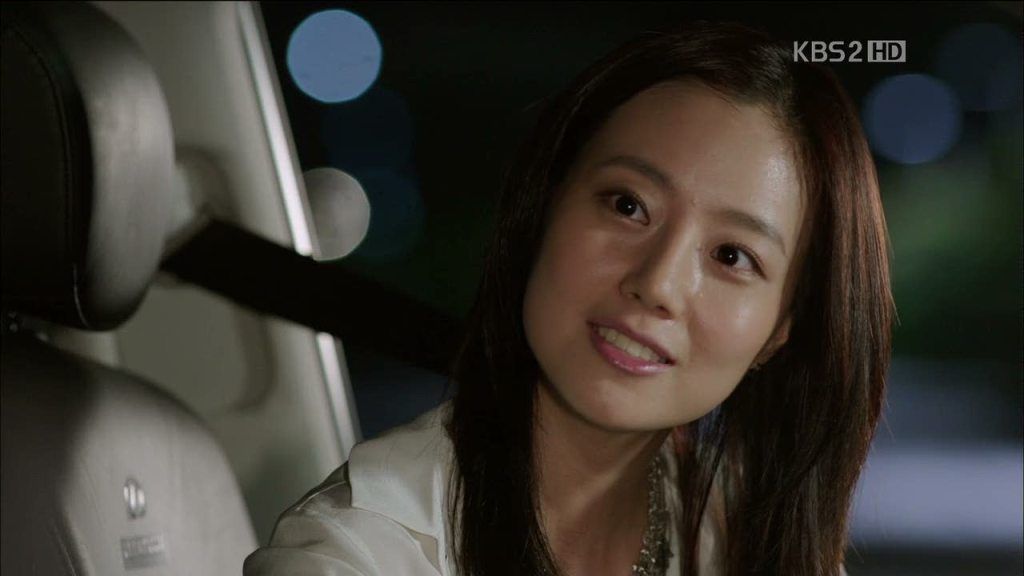 Soloists
Jay Park, IU, BoA, Psy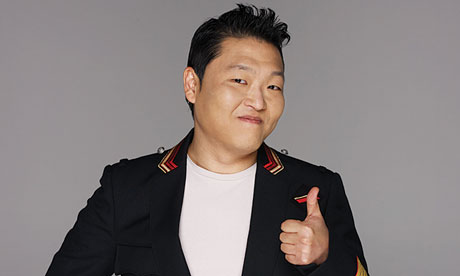 Yes, yes, I know I have a lot of biases. I've been told. So sue me. 
OTPS 
My favourite couples, arranged from favourite to least favourite. These are the idols whom I think look perfect together. And no prizes for guessing who's first on the list. 
JB/Jiyeon - JJCouple
Okay I just spammed a hell lot of JJ Couple pics. But seriously! How can you not love them! They have so much chemistry together! And in the bts clips, they look so adorable!!! DId anyone else see JB patting Jiyeon's head? *Squeal* JB's totally shy around her; he's like a fanboy himself~ If this couple were to start dating, I swear I would jump for joy and run screaming around my house. This is by far my ultimate OTP - no one can beat them!!! 
Wooyoung/ Taeyeon - Wootae
This was the first couple I fell in love with after joining Kpop. Yeah, they beat WooU. Imagine that. At first I thought it was a crackship, cos I only liked them together since they were my respective biases in SNSD and 2PM. Imagine my ecstasy when I found out they did Win Win together (unfortunately I got scolded for jumping and yelling in class). They seriously need more new interactions...they just look so cute together!
Couples I like a lot
Zhoumi/Victoria - Zhoutoria
I ship Vic with so many guys...Zhou Mi, Khun, Kyu and Changmin...but if I had to choose one, it would definitely be Zhoutoria. I totally fell in love with them after watching When Love Walked In. He was always so sweet and gentle with her, and every time she was with him, she looked like she was having the time of her life. They didn't end up together, and I nearly tore my hair out in frustration cos of it, but what the hell, they're still best friends in real life, right? So what if they didn't end up together in a drama; they're closer than practically any other two idols! Zhoutoria FTW!
Woohyun/Hyomin - Woomin
They look so cute together! OMG the person who decided to cast the two of them together must be a genius....the way he hugs her and holds her...they have so much chemistry together!!!
Taecyeon/Eunjung - Taecjung, Taecyeon/Suzy - Taeczy
I really can't decide between these two couples...at first I shipped Taeczy so hard that it hurt; Jinguk and Hyemi just looked so great together. He was just so sweet and gentle with her, even when he was sending her off...right to the end they fit like two pieces of a puzzle. I hated the fact that the ending was Soozy; I was screaming at my screen. WHY?! Samdong just went off to America and abandoned Hyemi; whereas Jinguk would have been able to make her really happy! ARGH just thinking about it makes me mad!!! But then after a while I started to ship Taecjung more and more, the way she always loved him silently, and the way he, despite not having real feelings for her, always tried to help her the best he could. The way he bashed that President just for her? Awesome. Besides, I think Taecyeon and Eunjung fit better together in real life...but then Taeczy still looks so cute...All right fine I'm indecisive. Can't be helped, when I'm faced with two such awesome pairings. 
Jo Jung Suk/Lee Yoon Ji (Jae Shin/Shi-Kyung) - King2Hearts
I shipped this couple so hard!!! The straight-laced, boring soldier and the wild, carefree princess...they just fit so well together. She was always teasing him, and yet when she was weak, he always stood by her side and protected her like the perfect bodyguard....I was praying for them to get married and spend their life together happily, SO WHY DID HE HAVE TO DIE?! Garr...I cried my eyes out when Shi-kyung died....another perfect couple ruined...but they'll exist in my heart forever!
Kim Bum/Kim Soeun (Soeulmates) - Boys Over Flowers
The one drama couple I shipped that actually had a happy ending...it's a very old, recycled plot, the Casanova and the innocent girl falling in love, but it doesn't change how amazing this couple is. I was so much more invested in them than in the main couple; it was so sweet the way he treated her at first! And when it became him that needed protecting, she stood right up to the challenge and did everything she could for him, despite knowing that he had a first love he could not forget. This couple is just plain awesome!!!
Jonghyun/Jessica - Jongsica
To be honest, I ship both Jongsica and Haesica, but somehow I just think Jessica's more of the perfect girl for Donghae, whereas I feel that Donghae can go well with other girls like Yoona too. I've always liked Jonghyun and Jessica; they're my respective biases in their groups, and not to mention they both look so good when they're blonde! There's just something about them that seems so addictive. Not to mention, all their awesome moments in SMTown LA! Ah, my shippy Jongsica heart....
Sehun/Krystal - Sestal
Sestal, the adorable maknaes of the 94 line...the two of them look incredibly perfect together; and I love the way he stares at her...they haven't really got a lot of moments together, but what the heck, he's practically like the only guy I can bear to ship with Krystal.
Hyoyeon/Eunhyuk - Hyohyuk
The dancing machine couple of SMTOWN! Well, of all Kpop, actually. I think it's poetic justice, the way they fit together so well, the best female and male dancer of all kpop(in my opinion, at least).
Moon Chae Won/Song Joong Ki - Nice Guy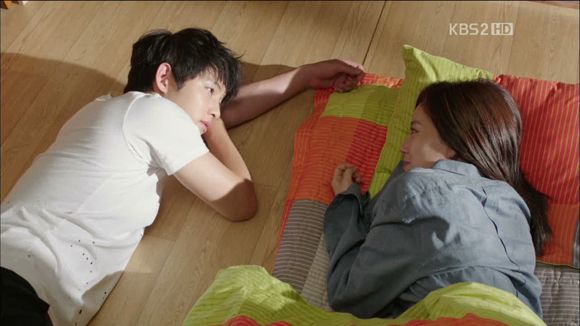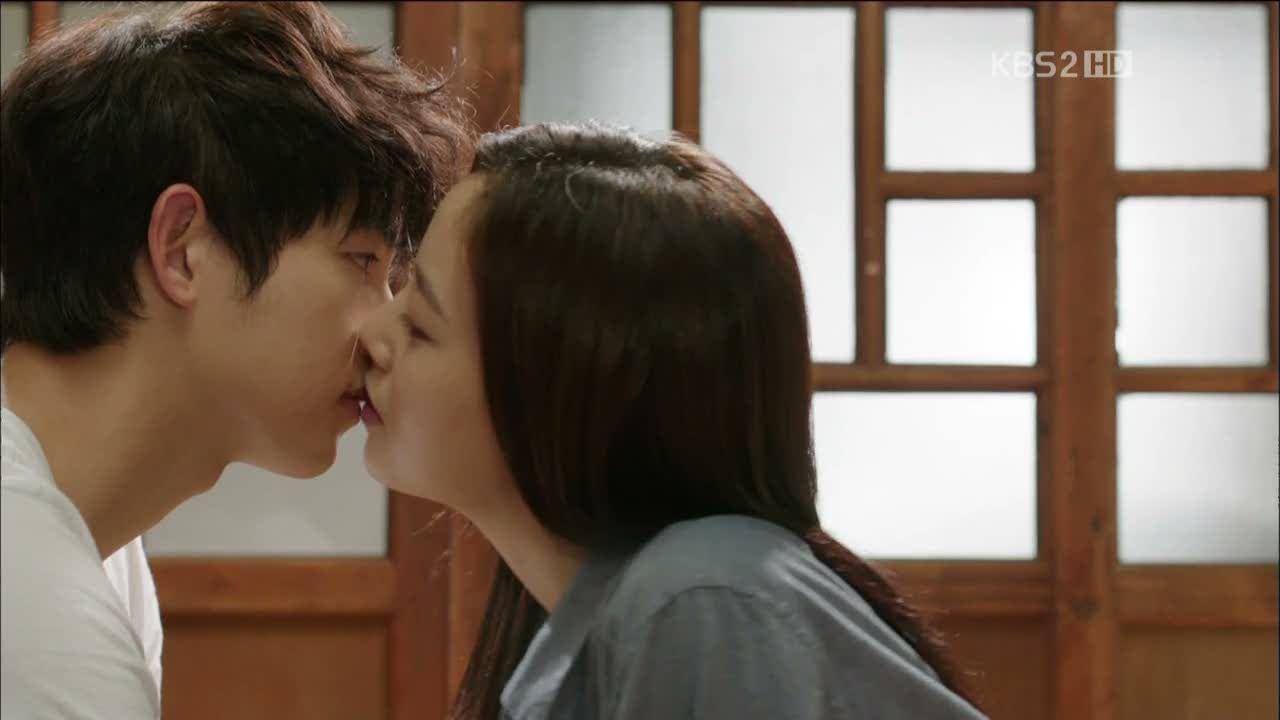 My latest ship! Okay, okay, I know he's kinda faking his feelings for revenge right now...but I think it's adorable how lovestruck Eunki is around Maru, and I can't wait for him to start reciprocating her feelings! Come on, drama, don't break my heart...
TO BE CONTINUED
^ Back to Top