viahnka
May 15 (24 yrs old) / Female
Philippines
Joined on Jul 30, 2010
Last login on Mar 27, 2012
32 karma pts

"wootae deprived :( maybe i'll write a wootae fic... :)"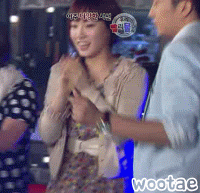 Personal Message
Hey guys! I really enjoy reading all the amazing fics here, but I'm kind of shy and sometimes I might not comment on some of the fics I read, cause I'm kind of a silent reader myself. But I really like hanging out here and i hope i can make loads of new friends :D
About Me
I'm a HOTTEST for life! I support all 6 boys and Jay too :D
 
Ummm...ultimate OTP is WooTae (Wooyoung x Taeyeon), and most of the fics I read are wootae fics :D
 
But I do have other ships, mostly 9PM ones! Like:
TaecYul (Taecyeon x Yuri)

JunHyo (Junho x Hyoyeon)

Jaysica (Jay x Jessica)

Khuntoria (Khun x Victoria)

Adam Couple (Kwon x GaIn)

YongSeo (Yonghwa x Seohyun)

JinCole (Jinwoon x Nicole)
Doesn't mean that I ship these that I only read fics that are about them though! I'm always open to read any fanfic, as long as it's good :D I'm never biased about my ships :)
I'M CURRENTLY WRITING MY FIRST FANFIC!
yes, you heard it right! i even made a banner for it and everything! so please guys, go check it out, okay? :D
Getting There - PLOT
Yuri just got her dream job as the newest journalist at The Chronicle, one of Seoul's biggest newspaper publications. But, what's this? Her first assignment isn't just some ordinary cover story! She's tasked to spy on Ok Taecyeon, heir of Ok Corporations and one of the richest men in Korea under 25. She has to find some dirt on him to make a kick-ass story...and that's exactly what she's find. In this story about secret romances and deceit, find out just how easy it is to be in love, but how getting there is one of the rockiest rides one can ever have.
^ Back to Top