mizzb1
Nov 27 (16 yrs old) / Female
Texas, United States
Joined on Jul 25, 2012
Last login on May 17, 2013
138 karma pts

"My own world being exposed... hmmm, that would be horrible...."
Artist
I am an artist willing to provide these services:
Please request service on my site or my wall.
Personal Message
Hi , my name is Ale . I love to write and read other peoples work . So please read my work in the future . C:
Please fill free to ask for any request, or even to get to know me. I am always willing to make more kpop friends, i mean its a blast. I hope all of you read my stories, and enjoy them as well. I will be very grateful, as we enbark on a journey that will change our lives... (I totally, most likely spelled 'enbark' or is it 'embark' XD ) Anyway, please find me on FB/Twitter/LineChat
Facebook/Twitter- [email protected]
LineChat- Mizzb1
Email me if you'd like as well... same as email up there! (**)
******Remember that i am as normal as any kpop fangirl can be! :DDDD And we all know HOW NORMAL that is... now don't we... hehehe c:*******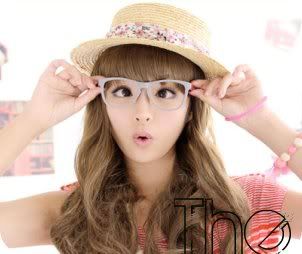 Peace & Love Bitchess....  <3
About Me
Lets start with a normal 'Hello' shall we ? Or maybe a simple 'Hi' right ?

Or How about a 'Annyeong'! Is that better?

Now do I normally ask these questions ? Not really , actually I never do .

Should I start ? Well let me tell you this , i really don't care for people judging .

It bothers the shit out of me , and hell yes i cuss , and idgaf about it . i just have that attitude !

I reckon someone out there (Oh bless there souls) will have a problem with it , XD and i Will die because of it!

I'd like to start with my age huh, 16 . about to be 17 . Damn i am getting to that age in life where my parents will expect more of me . shiiiit!~ Anway, i live in Dallas TX . Represent /JK JK/ I do not act like that now, but yeah TX RULES <3 !

I would descibe myself as an outgoing . fun , energetic , LOUD  coloful , and nice-ish person . Now thats from my POV , keep that in my mind , lol , but thats what my bestfriends say about me so yeah... back to reality where i keep escaping from... i love kpop!
Did i mention that i am Mexican/Japanaese ? If i didn't then , HEY I AM MEXICANESE!~ <3 LOLOL~

Lastly i am not really used to making friends , weird huh coming from such an awesome fantastic person huh? Well its true i have hard time trusting people, but when it comes to people who like or LOVE Kpop then , well idk, its like finding a long lost sibling and then well yeah. Well what i am saying is that please look past all my flaws and get to know who i can really be and please like me for ME<3... well Seeya peeps! <3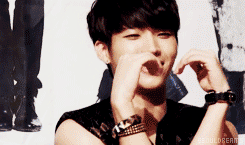 ^ Back to Top