study_xd
Female
Joined on Apr 27, 2012
Last login on Apr 18, 2013

"WRITING CONTEST: http://www.asianfanfics.com/story/view/336380/outside-the-box-writing-contest-shine"
Artist
I am an artist willing to provide these services:
Please request service on my site or my wall.
Personal Message
Hey guys! I am mainly an SMTown bias. (haha)
Favorite Male Groups
1. Super Junior 
2. EXO
3. SHINee
4. DBSK
5. BEAST
Favorite Female Groups/Singers
1. SNSD/ or f(x)
2. CSJH the Grace
3. BoA/Ailee
4. Miss A
5. KARA
My guy biases! (in no particular order. the order changes all the time)
1. Donghae-Super Junior
2. Kai-Exo-K
3. Kris-Exo-M
4. Minho-SHINee
5. Seungri- Big Bang
My girl biases!
1. Yuri/Tiffany- SNSD
2. Krystal- f(x)
3. Suzy- Miss A
*DISCLAIMER: profile picture does not belong to me! 
About Me
ELF, Shawol, Cassie, Exotic, Sone, Aff(x)tion, Shapley, Jumping BoA, Inspirit, Baby, Beauty, Say A, Blackjack, VIP, 'nuff said.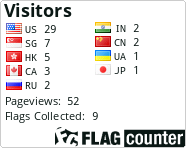 ^ Back to Top