iFUJOSHI
Dec 17 (20 yrs old) / Female
Minnesota, United States
Joined on Apr 11, 2012
Last login on May 22, 2013
995 karma pts

"Vote for me!"
About Me
OK I AM A YAOI FAN [FUJOSHI] AND SUPPORTER!

THEE ARE MY TOP YAOI MANGAS!!! NOT ADDICTED TO YAOI YET?
WELL JUST GIVE THEM A SHOT AND TELL ME WHAT YOU THINK AFTERWARDS. ;]]

SAKURA GARI



KOISURU BOUKON



KYUSOO WAS CHEESE NO YUME WO MIRU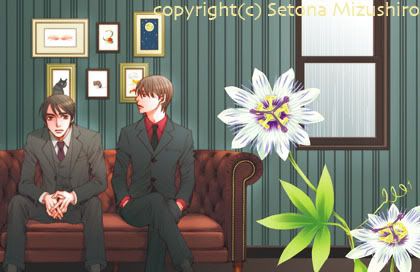 SOJOU NO KOI WA HA NIDO HANERU



SO IF YOU GUYS HAVE ANY GOOD YAOI! I WOULD TOTALLY LOVE TO READ IT JYAA!
^ Back to Top