ChibiCheonsa
Dec 21 (15 yrs old) / Female
United Kingdom
Joined on Jan 22, 2012
Last login on May 17, 2013

"Music. My Air. My Life ❤"
About Me
Ultimate Female bias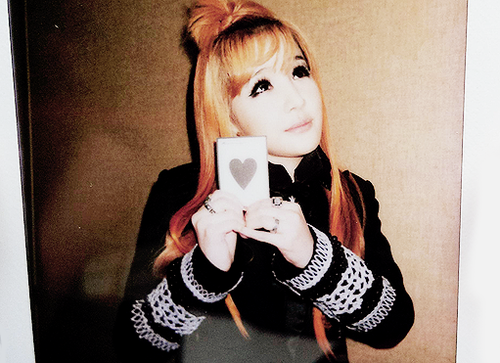 Park Bom the Spring Goddess
Why? Because she has outstanding vocals, she has a bubbly, 8D personality, she's absolutely beautiful, gorgeous hair and she has an amazing body (Not to mention her amazing mannequin legs).
Ultimate Male bias
Choi Seunghyun aka TOP
Why? Does that question really need to be asked? Deep, baritone voice, intense and sexy eyes, angular jawline, funny, cute dork and have you heard him rap? You will lose your minds!!!!!
Bias list (In NO order)
Male:
Choi Seunghyun/TOP/Tabi/BinguTop/ChoomTop
Park Jung Soo/Leeteuk/Ori
Byun Baekhyun/Bacon
Luhan
Dong Youngbae/Taeyang
Oh Sehun/Senshine
Lee Sungmin/Sweet Pumpkin
Jung Yonghwa/Yong-yong
Kang Minhyuk
Kim Ki Bum/Key/The Almighty Key
Female:
Park Bom/Bom/Bommie/ Bomtaro
Juniel/Choi Jun-Hee
CL/Lee Chaerin/CL-roo
Minzy/Gong Min Ji/Minkki
Kim Taeyeon/Taeyeon
Park Shin Hye
Lee Sunkyu/Sunny
Lee Hyori
Park Dara/Dara/KrungKrung
Hwang Mi Young/Tiffany
I am a... (This is in no order)
BlackJack(2NE1)
VIP(BigBang)
Sone(SNSD)
EXOtic(EXO)
Shawol(SHINee)
ELF(SuperJunior)
Boice(CNBlue)
Kiss Me(U-KISS)
^ Back to Top