Description
You want to adopt a child, so does he. But an error occurs in the adoption files, and you discover that someone else wants the same child that you want. This stranger has an empowering deep voice. He is a businessman, he is rich and cold. He is probably used to getting what he wants.
He has the money and power to get this child. You have two options; one is to agree to adopt this child with the stranger, or two wait years for another adoption to come. You just hate the latter part.
Foreword
Prologue
~~◇❉◇~~ Twist Of Fate ~~◇❉◇~~
He really wasn't ashamed at all, he was so brazen and rude.  You were more furious now, because he offered you money.
"Excuse me, you can't buy yourself out of this. I also want this child!" you raised your voice and he tightened his jaw.
Both of you gave each other the death glare and you suddenly thought about something. He seemed really desperate to get this adoption. He has a lot of money and you could only think of one thing.
"Are you incapable of making children?" you asked him bluntly.
The male's face turned into a bright red color at your straightforward question. If he really was incapable of making children, you would let him become the adoptive parent, because you couldn't be selfish as you actually can give birth.
"No I am not" he said and you heard his tone go deeper.
He really had a deep and empowering voice, and you couldn't help but think that he's probably used to getting what he wants since he tried bribing you.
"Are you?" he asked you the same question.
For a split second the thought about lying crossed your mind, maybe it would make him give up the adoption. 
One Small Twist Can Bring an Entirely Different Fate

◆◆◆ 
Characters
◆◆◆ 
~❉~ Kwon Sera ~❉~
Facts
Age: 23
Height: 1.64
Family: Parents, younger brother
Profession: Works in an orphanage
~~◇◊◇~❉~◆◊◆~~ Bang Yongguk ~~◆◊◆~❉~◇◊◇~~
Facts
Birth: 31st March, 1990
Height. 182 cm
              Blood Type: 0               
Family: Parents/Older sister and brother 
Education: KyungHee Cyber University 
Profession: CEO/Producer/Composer/Song writer
~~◇◊◇~❉~◆◊◆~~ Ok Taecyeon ~~◆◊◆~❉~◇◊◇~~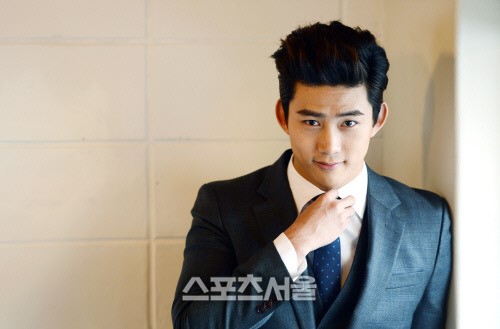 Facts
Birth: 27th December, 1988
Height: 185 cm
Blood Type: AB
Family: Parents and older sister
Education: Dankook University
Profession: Businessman 
Bang Yongguk, Kim Himchan, Jung Daehyun, Yoo Youngjae, Moon Jongup, Zelo (Choi Junhong)
---
---
Author's Note:
ALL RIGHTS RESERVED
Please subscribe to wait for updates, upvote and leave comments under my story. Thank you
No plagarizing, this story is made by me. Do not steal my work. 
This story was originally titled "With Your Help", but I changed it to "Twist Of Fate".. It seemed more fit with the description etc. 
Covers
First update: 1/12-2015