EXO SERIES: I'm Byun Baekhyun's Traitor [PLEASE DO NOT TRANSLATE/PLAGIARIZE]
Description
DO NOT TRANSLATE MY STORY
(You) Kim Seul Min loves money. Working under JYP entertainment, she is tasked to spy on SM, particularly EXO. Under SM, she finds herself deceiving EXO, especially Byun Baekhyun who seems to be always watching her with prying eyes. 
She is the typical 20-year old girl who has her own heartbreaks and insecurities. Seul Min will do anything for money, and she can declare war against anyone  who gets in her way to fortune. When JYP Entertainment tasks her to spy on SM's newest boy group, EXO, she grabs the opportunity and vows to deceive EXO for a multi million dollar deal. 
I decided to stay in AFF, lovelies. There will be JooHun, ChaeHan and LayJin in here, so don't you worry.  This is EXO Series. I hope to bring you the best quality, and I offer this fanfic to each and every single one of you, AFF friends who continued to support me all the way from JooHun. Thank you so much. Doumo Arigatou! 
P.S. I love JYP as well, so I decided to put JYP here. OMG. Heehee. Crossover. 
Foreword
Imagine yourself as Kim Seul Min. Fortune-seeker. Clumsy. Driven.
>the kind of girl who'd be nice to those who are nice and evil to those who are evil
> has a soft spot for her biological mother and elder brother
>one boyfriend since birth, considers herself as an awkward walking mess
This is you:
and this is Byun Baekhyun.
Thrill seeker. Moody. Generally nice. Playful.
and yes, he loves love games.
plus him. Park Chanyeol.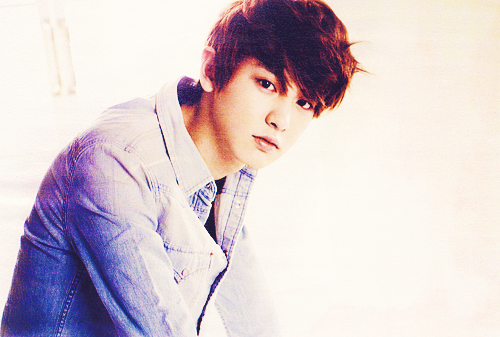 He'll play an important role in this fic. 
Ready for some adventure? 
PLEASE DO NOT PLAGIARIZE, TRANSLATE OR DOWNLOAD.