Description
18 People With 9 Different Love Stories!
These 18 Individuals all aspire to be the same thing = A Doctor! Read how Fate Stirs their Life Up,Force Them to Meet and Mix Their Two Seperate and Different Worlds Into One! Will love come in unexpected turns or will Hate ruin it?
There are 3 Stages My Story will have.The 3 stages are.....
First Stage= JYP University! This is where 2 of the SuperGeneration couples will be in.This is the biggest and greatest University in Korea.Everyone wants to come here but unfortunately only the ones,who are chosen by JYP himself,are allowed to be accepted as privileged students.This University is the best for students who are already decided in what career field they want to go into which helps students achieve their potential in that chosen Career Field  whether the students want to be the next future Superstar or The Next Gold Medal Winning Athlete in the Olympics etc.
Second Stage=SM Junior Hospital!This is where 3 of the SuperGeneration Couples will be in.The Strictest yet Best Hospital to come for people who want Internships in the Medical Field but beware many people who aimed to be in YG Senior Hospital drop out of SM Junior Hospital since SM Junior Hospital is also the best in working their interns even if they are tired.This hospital aims to be the best and it is the best due to the harshness of SM.This Hospital just helps their selected interns for a basic understanding of YG Senior Hospital (Next Description) This isn't a permanent job so the interns are here for a just 2 years.The Interns in this Hospital will do stuff such as treating patients and doing Operations etc.The only difference is that the Operations are the less Serious Ones while YG Senior Doctors will handle the more Serious Ones since YG Doctors have more knowledge of the Medical Field.If you want to be a doctor in YG Senior it is a MUST to do a Internship in SM Junior Hospital it is because SM Junior Hospital and YG Senior Hospital are a Collibrate Hospital.He has a daughter doing her internship here! (I will reveal who she is later)
Third Stage=YG Senior Hospital!This is where the 4 Remaining SuperGeneration Couples are.The ultimate stage in my story.People who have survived SM Junior Hospital have said that it was a relief being in the YG Senior Hospital and even if it was lots of effort,which it is,it was all worth it.YG Senior Hospital is the Hospital Every Person who desires to be a Doctor because not only is it the most prestige hospital it is also known as the most amusing hospital to be in,either as a patient or the staff,because YG really cares for every person in the hospital.Interns who have reached from SM Junior Hospital to here will have a permantent job.This stage is the least harshest and more of a carefree stage rather then the other 2 stages.YG is the boss but he also has 2 of his daughters ( I will reveal who they are later) working in here.
Foreword
Who are the Couples from SuperGeneration?
Well Here They Are :)
Leeteuk                                     X                          Taeyeon                                         =TaeTeuk(Leader Couple)
=This Couple Will Be In SM Junior Hospital.
Donghae                                    X                      Jessica                   =HaeSica (Ice Fishy Couple)
=This Couple Will Be in YG Senior Hospital.
Sungmin                    X             Sunny                       =SunSun(Aegyo King and Queen Couple)
=This Couple Will Be in YG Senior Hospital
Siwon                                   X         Tiffany                               =SiFany(The Charming Couple)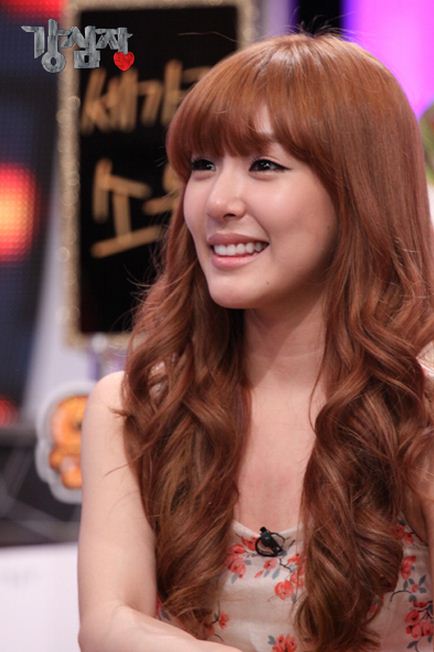 =This Couple Will Be in SM Junior Hospital
Eunhyuk                  X             Hyoyeon                 =HyoHyuk(Dancing Queen and King Couple)
=This Couple Will Be in YG Senior Hospital
Yesung                         X             Yuri                                       =YulSung(The ''Weird'' Couple)
=This Couple Will Be in YG Senior Hospital
Ryeowook                   X               Sooyoung                  =SooWook(Shikshin and Cook Couple)
=This Couple Will Be in JYP University
Kibum                             X                    Yoona                      =YoonBum (Natural Beauty Couple)
=This Couple Will Be in SM Junior Hospital
Kyuhyun                                 X             Seohyun                                 =SeoKyu(Maknae Couple)
=This Couple Will Be in JYP University
*The Story is not mine it is from a TV show! I just translated the language into English since the plot is so good   I wanted to share it with you all :D
NO SILENT READERS PLEASE